Why Some People are Getting 'Sober Curious'
by
Sarah Sheppard
Ruby Warrington first got drunk when she was 14 years old. Two decades later, after years as a journalist and author, she started to question her drinking habits, the cultural obsession with alcohol and what life might look like without booze. Was it better?
To figure this out, Warrington gathered some friends at her apartment to discuss drinking culture and how it was impacting their lives. That became Club SÖDA NYC, an ongoing event series for people interested in sobriety or hoping to re-frame their relationship with alcohol.
Eventually, she became what she calls "sober curious," abandoning her heavy drinking habits. And she wrote a book about it: "Sober Curious: The Blissful Sleep, Greater Focus, Limitless Presence, and Deep Connection Awaiting Us All on the Other Side of Alcohol."
But what does 'sober curious' even mean?
To Warrington, the phrase "sober curious" means being intentional about alcohol consumption.
---
"To choose to question, or get curious about every impulse, invitation and expectation to drink versus mindlessly going along with the dominant drinking culture," she said.
Maybe you're not worried about drinking and driving, endangering yourself or ruining a relationship, but you still feel alcohol is limiting you or hindering your life. You can choose to be more mindful about how much you drink and when.
"What if, from the outside, you don't appear to have a 'problem'?" Warrington wrote in her book. "Only the hangovers, the occasional blackout and the creeping suspicion that alcohol may be a, if not the, contributing factor to the overall sense of anxiety, ennui and existential dis-ease clouding your days?"
It's different for everyone
It's hard to admit you have a problem if it's not entirely a problem, but that's why being sober curious is different from experiencing alcoholism.
Alcoholism is a chronic disease, an addiction to alcohol. To treat their addiction, most alcoholics choose sobriety, but non-alcoholics have the privilege to choose whether or not they want to live sober, Warrington said.
[ICYMI: How to Cope When Someone You Love is Addicted to Alcohol]
Being sober curious can involve taking a complete break from alcohol to evaluate your relationship with it.
"If you identify as an alcoholic, or if your drinking is out of control and is causing harm to yourself or others, then total sobriety is always the best option," she said. "But for anybody who wants to change the way they drink, a prolonged period of total abstinence is also a necessary part of being sober curious."
Being sober curious can also mean maintaining a mostly sober lifestyle. Maybe you choose sobriety on a day-to-day basis, but deliberately decide to enjoy a glass of champagne on your best friend's wedding night.
Whatever you decide, make sure you're being honest with yourself and what you want.
"My hope is that extending the invitation to get sober curious will help people realize that there are other ways to experience whatever it is we are seeking in alcohol, without the toxic and often devastating side effects," Warrington said.
Confronting your relationship with alcohol
You don't have to hit "rock bottom" to question the choice to drink. Or maybe you've hit your own personal "rock bottom" — crashing a car, losing a job or simply "realizing that using whatever substance is... preventing you from showing up fully in your life," Warrington said.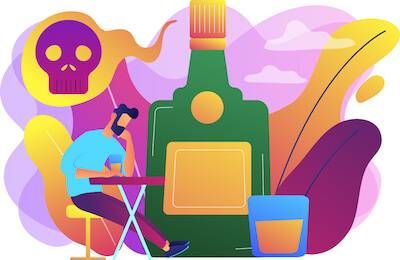 You're not the only one questioning alcohol and its impact.
In "Sober Curious," Warrington explains that alcohol, like cocaine, heroin, tobacco and crystal meth, is one of the most addictive substances out there.
"Alcohol triggers a release of dopamine, the neurotransmitter associated with desire and reward, and (is) a key component in any addictive substances and behaviors," she wrote.
Even if you don't feel addicted, alcohol, in and of itself, is addictive. That's why our relationship with it is so complicated and, very often, confusing. On the other hand, "sobriety can be very stigmatized," Warrington said.
"I want to make it okay for anybody who finds themselves questioning their drinking to be open about this," she said.
What it's like to live sober curious
Warrington was surprised to learn while writing her book that one in eight Americans is dependent on alcohol. Recent research shows that there are five levels of of "problem drinking."
The first level is experiencing a hangover as a result of drinking, which happens to most people who drink, Warrington said.
The issue is that habitual drinking, even if it's not destructive, can lead to addiction. If you have a drink every night, you establish a drinking habit, but "understanding our 'why' means we get to disrupt the pattern," she said.
When it comes to addiction, you can't always replace one habit with another, even if it's a "good" habit, but developing routines that remove the urge to drink can help.
For example, "instilling a regular meditation practice has helped me to feel less reactive and more relaxed, and to manage cravings, which in turn has lessened my desire to drink," Warrington said.
In "Sober Curious," she explores how alcohol can negatively impact our ability to connect with others, enjoy sex and have fun. It can actually make dating harder for some people.
On the flip side, being more mindful of your drinking can help you enjoy your natural state of happiness, and be more emotionally resilient.
"Remember that dating sober is the best way to discover if you really connect with somebody," she said.
Don't let the fears associated with sobriety keep you from enjoying your new sober curious lifestyle. For first dates, "(take) a walk in the park, museum, juice date, coffee or even a workout," Warrington suggests.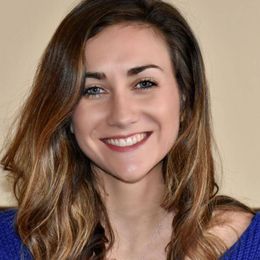 Sarah Sheppard
is a freelance writer, editor and writing instructor. She earned an MFA in creative writing from Lesley University and is working on her first novel. Follow her on Instagram or Twitter or contact her at sarahsheppardwriter.com.