Making Your House 'Smart' as a First-Time Homebuyer
by
Alex Haslam
Buying your first home is a big deal. You'll have lots of new responsibilities, but you'll also have the chance to shape a space to be uniquely yours, catering to your own needs and matching your own sense of style in a deeply personalized way.
The first few months of homeownership are an exciting time, and figuring out exactly what you want your new space to be is a big part of the fun.
If you're tech-savvy (or even if you're just looking for tech that will enhance your new life), turning your home into a smart home, or incorporating some smart elements, can take that personalization to the next level. Smart tech can also add convenience and fun to your home setup, with each connected element creating a new way to control your space.
This might sound expensive, or like it would require lots of retrofitting work on your new house, but buying smart home products doesn't have to be super pricey or complicated. In fact, with proper research and planning, even brand-new homeowners can afford to add some smarts to their homes.
Define your priorities
There's a lot of smart tech out there, and some products are better than others. There are also many popular products that your household probably doesn't need. Before you start buying smart tech, take some time to figure out exactly why you want to connect.
If you're looking for the most fun, customizable products out there, you'll be looking for different things than if you want smart tech for peace of mind while you're away from home. Establishing which functions are most important will help you avoid over-buying while also helping you narrow in on the products best suited to your lifestyle.
Start simple
Once you know why you're connecting, you should determine the types of products that meet your needs. Some products are more practical, while others add aesthetic value. Many smart devices can be controlled via a mobile app or with voice control, and some use both. It's important to know how you'll control your smart home so you know what kind of controls to look for.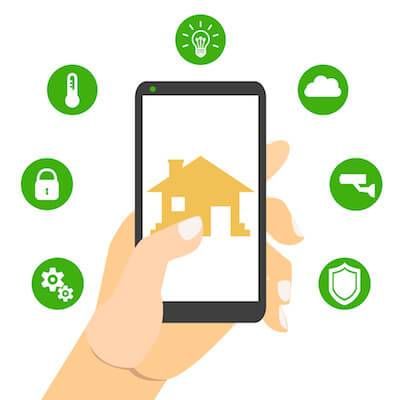 Lots of people begin their smart home connectivity with a smart speaker, especially if they want to use voice control. Some of the most popular also come with smart assistants. These can help you search the internet, check the weather, play music and more with just your voice. Amazon's Echo comes with Alexa built in, while Google Home comes with Google Assistant.
Because these are the two most widely used smart assistants, many products, even if they aren't made by Amazon or Google, are compatible with one or both assistants. This means that if you see a product that's "Compatible with Google Assistant," it can likely be voice-controlled when connected to a Google Home.
And although smart speakers can be pricey, many lines come with "mini" versions, which do a good job on a budget.
Pick more smart products
From there, you can choose products based on priorities you already established. If you're looking for a little more control, there are products to take charge of nearly every room in your house. Smart thermostats will help you regulate your home's temperature with schedules and remote controls, while smart light bulbs bring custom lighting to any room.
You can also use smart home products to promote your own peace of mind. A practical device like a leak sensor can help you keep tabs on water damage. A smart smoke alarm can alert you to a fire even when you're away from home. A smart home security system can help you keep an eye on your home, no matter where you are. And if you use smart plugs to control appliances, no need to worry about accidentally leaving the iron on—you can turn it off from anywhere.
Another thing to note is that many smart home products are regularly offered at a discount. Check Amazon and other retailers frequently if something is just a bit out of your price range. There's a good chance that whatever it is will eventually go down in price, as part of a sale or when a newer version is released.
Do your research
Now that you have an idea what types of products are out there, you can determine which brands and models work best for you.
Remember, not all products are created equal. If you're going to be putting money into this project, make sure you're getting the most bang for your buck. Because smart tech is such a hot topic right now, many well-respected tech sites run reviews of smart home items. Taking a look at these can help you get an idea of what to expect. Reading user reviews can help, too.
Connect
With well-researched choices, all that's left is to connect your new smart home.
Most products are pretty simple to get set up, and once they're connected to Wi-Fi you'll be able to see your slick new tech in action.
For a first-time homeowner, your new setup can make your life easier and less stressful. Best of all, it can make your home more customized to your lifestyle.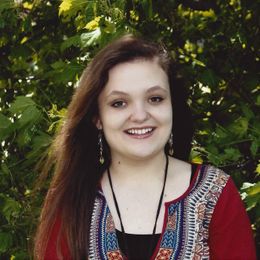 Alex Haslam
is a freelance writer and pop culture enthusiast who loves classical music, comic books and especially television. You'll find her writing about tech, culture, personal finance, travel and adulthood in general, though you'll also find the occasional movie rant. You can find her on Twitter @ahaslam_writing.