How Small Talk Might Just Save Your Life
by
Marguerite Darlington
There's nothing more awkward that sitting in a chair while a nurse prepares your arm for a shot—or even worse, stripping down to a paper gown for a more invasive exam. It's uncomfortable because we're taught to respect other people's personal space, and we're not used to having ours invaded by a stranger's touch.
When you're required to let a stranger touch you—whether it's a nurse or a TSA agent patting you down before a flight—this type of touch is very different than being touched by someone you love.
Even though you might consciously understand that your health or safety depends on this stranger's touch, that doesn't always make it easy to swallow.
Different levels of comfort with touch
While publications like The New York Times may report on the powerful communication potential of interpersonal touch, the fact is that some people like it, and some people don't. Researchers at the University of Wisconsin-Madison created a scale that measures an individual's comfort level with giving and receiving touch. (Spoiler alert: Not everyone is okay with it.)

"People who are more comfortable with touch are more extroverted, more assertive and more likely to approach a salesperson," said Andrea Luangrath, study co-author and assistant professor at the University of Iowa Tippie College of Business. "Individuals who are uncomfortable receiving touch tend to dislike crowded stores, they also tend to dislike services that involve touch, like getting a massage."
---
What does this mean? When it comes to communicating with individuals that you don't know, there is no "one touch fits all" solution.
Trouble is, there are certain situations where you have to let strangers touch you—whether you like it or not.
Making the best of functional intimacy
When individuals have to touch strangers in a professional capacity, things can get awkward. Fast. And that awkwardness can lead to bad outcomes.
Researchers from the University of Chicago Booth School of Business, U.C. Berkeley and the University of North Carolina discovered that in situations where functionally intimate touch is required, an individual's discomfort creates a need for social distance. That distance might make them feel better, but it can negatively affect the service that the receive.
"When we stop smiling, talking, or looking at the nurses, cleaners and TSA officials who serve us, we feel better but they likely feel worse—with potential costs to us for achieving our goals," Ayelet Fishbach, professor at Chicago Booth, told the Chicago Booth news team.
For example, if you are being willingly touched by a romantic partner, you are likely to react positively and enjoy the experience. You are also more likely to socialize, since the intimacy you experience together is a result of your emotional closeness.

On the other hand, if you are being touched by a security guard at the airport, the lack of emotional connection or history to share can make submitting to touch difficult and uncomfortable.
"Submitting yourself to being 'intimately groped' by strangers at airport security is at odds with normal human emotion," Fishbach said. Therefore, you are more likely to recoil, divert your eyes and express visibly negative emotions.
Unfortunately, this reaction has a negative effect both on service providers and the outcomes for the people who have distanced themselves emotionally.
"When recipients of functional intimacy act socially distant, it will lead service providers to feel isolated, potentially harming their future well-being," Fishbach said. These service providers even "report feeling more dehumanized, and report more stress and burnout," she said.
How to make friends, fast
So how can you break free from this cycle of discomfort—even if you're someone who doesn't like to be touched? Make an effort to break the ice and befriend the person you're about to get awkward with.
Step 1: Let people know that you feel awkward. Research suggests that people who reveal something about about themselves are more likable. Typically, we only reveal things to people that we like, and hearing something personal about another person gives us warm feelings about them. Simply saying, "This is really awkward for me" can break the ice and make someone feel more comfortable around you—even if you aren't.
Step 2: Ask questions. Don't start with anything too weird or personal, just make small talk. According to research covered in Psychology Today, individuals who asked questions about people were rated as more likable than those who simply talked about themselves. Asking questions makes people seem responsive—understanding, caring and willing to validate the other person.
Step 3: Find something in common. The more similar your tastes are to someone, the better you like them, according to research from professors at Harvard University. The research team scanned brain activity in the medial prefrontal cortex, and discovered that this area of the brain that governs empathy produces more activity when more similarity is present. This similarity could represent anything from people of a similar race to people who have a similar method of making peanut butter sandwiches, researchers told The Telegraph.
Author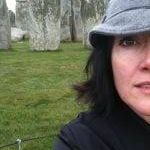 Marguerite Darlington
has worked in digital marketing and media since 1999, supporting brands like The New York Times, The University of Chicago Booth School of Business, The University of Wisconsin–Madison's Wisconsin School of Business, Jessica Simpson, ALDO Shoes and various independent entertainment properties. She joined Twin Cities Public Television as Rewire Director in June 2016.