For Single Folks, the Pandemic Means Balancing Risk with Loneliness
The pandemic has been synonymous with isolation. But some are more isolated than others.
by
Gretchen Brown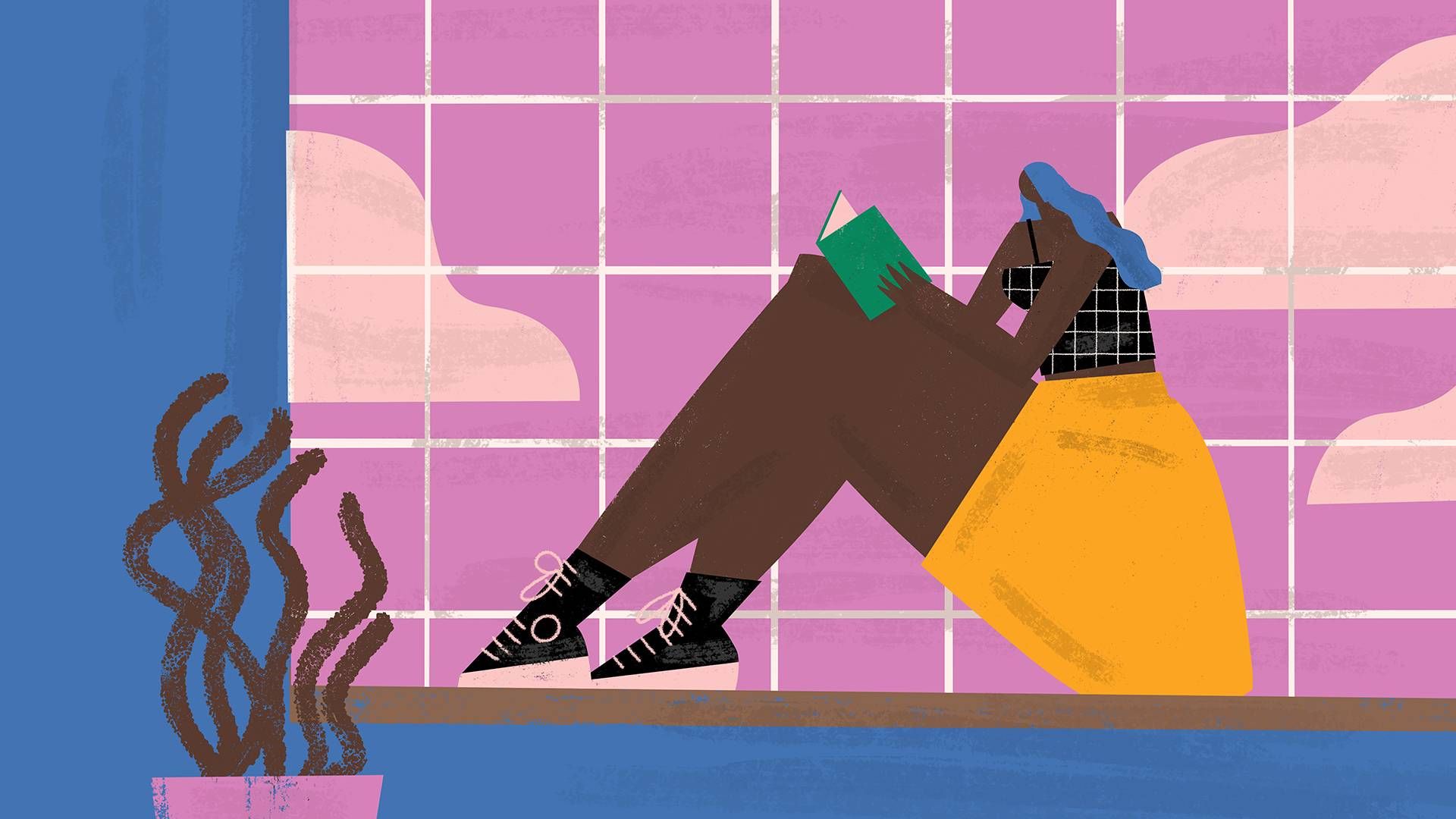 To fight the loneliness, Charlie throws himself into his daily routine, occupying himself with work, trying to stick to a regular bedtime.
"Occasionally a friend will want to go to a bar and I have to steer the convo towards more outdoor/distanced activities," he said.
"Which is definitely tough, because I want to say yes to any social activity somebody proposes, because I am really lonely."
The pandemic has been synonymous with isolation. But the degree of isolation hasn't been the same for everyone.
The CDC recommends limiting contact with people outside of your household. While many have been able to isolate with their partner or roommates, single folks and folks living alone are often in true isolation.
They're left making difficult choices: continue to isolate completely and face the mental health impacts; or risk COVID-19 exposure to see friends and family against CDC recommendations.
More young adults are single than ever before. Pew Research Center data indicates 61 percent of young adults under 35 are living without a spouse or partner, nearly a 10 percent increase from a decade ago.
But young folks aren't just alone. We're also overwhelmingly lonely. 
An October survey from the Harvard Graduate School of Education found that the pandemic has "deepened an epidemic of loneliness": 61 percent of young adults 18 to 25 said they feel lonely frequently, almost all the time, or all the time. 
'Incomplete, inconsistent' lockdowns extended isolation
We were never meant to be in total isolation for so long.
"The way that America went about doing our shutdowns was so incomplete and so inconsistent and so inadequate, that we failed to do anything to lower community transmission," said Kumi Smith, an assistant professor in the division of epidemiology and community health at the University of Minnesota's School of Public Health.
Smith said other countries had strict, national lockdowns and paid workers to stay home, and ended up with a better handle on the pandemic than the U.S., which just surpassed half a million deaths due to COVID-19.
Since early May, the U.S. has had a Coronavirus death rate of .06 percent, higher than 18 other countries. 
In June, the health minister of Ontario, Canada, announced that folks could form "social circles" of up to 10 people.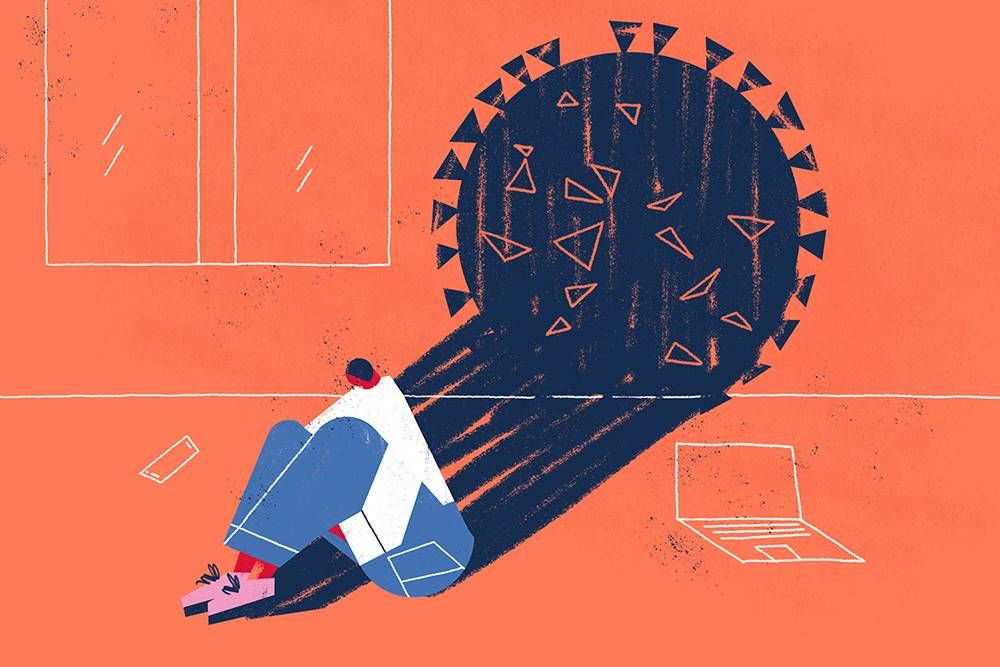 And in England, which is currently under a national lockdown, the government's Department of Health and Social Care has permitted folks living alone — along with single parents and folks with disabilities — to form a "support bubble" with another household. 
There hasn't been any similar guidance from the CDC, no formal recommendation to form bubbles — though some folks are doing it anyway.
Smith said the CDC's guidelines are designed to prevent the spread of deadly disease, point-blank.
"There's nothing about that that's for us to sit around and interpret, but it's worth considering that those guidelines were never written with the expectation that we would be in this situation for so long."
The U.S. also hasn't had a national lockdown. The Biden administration told reporters in November it isn't planning one. Instead, states have implemented their own lockdowns with varying degrees of strength and effectiveness.
Single folks, and folks living alone, are left assessing their own risk in order to connect with others.
Smith said it's important to have honest conversations about risk — the risks to you, and the people in your extended network who you might expose to that risk — with anyone you choose to co-isolate with. No bubble is truly a bubble.
"And then not just to have a bunch of rules and restrictions, but also a plan for what to do if anyone in that group starts to experience symptoms or get sick," she said.
Charlie, who has been living alone since a breakup in December, has been able to see friends about once a week, after they all receive negative COVID-19 test results. 
He's a student at a university in Virginia, where they're testing students weekly — even though all his classes are virtual.
Upsides to isolation for single folks
For some, living alone in a pandemic has had its upsides.
"I think if I were with roommates during this isolation period I'd lose my marbles," said Rachel Guck, who lives in Minneapolis. 
"Everyone has their own quirks and it would only magnify when you're constantly around each other."
Guck said she enjoys the independence she gets from living on her own. She makes plans to see friends or family at least once a week, and keeps herself busy with hobbies.
When Minnesota was under strict lockdown, she limited herself to seeing just family in person, and FaceTimed with friends. 
As lockdown eased, she began to take outdoor walks with friends again, and progressed to dinner or drinks, depending on current restrictions and each person's comfort level.
"I think human physical interaction is just extremely important," she said. "So keeping that in some way, shape or form helped keep my sanity."
Not everyone feels safe seeing friends.
Smith said assessing risk is a bit more complicated than it may seem. Lots of us are doing cumulative learning during the pandemic — maybe we hang out with a few friends, everyone gets tested, and no one gets sick. That might lead us to believe that small social gatherings are safe.
But your COVID-19 risk has not been constant over the past year. It has increased and decreased, based on the amount of community spread at a given time. Some strains circulating now are more contagious than the strain we saw last summer.
All this means you can't judge the safety of a gathering in March 2021 from the safety of a gathering in July 2020.
Assessing risk
While young adults are less likely to be hospitalized or die from COVID-19, they're still at risk for serious impacts. Especially folks living with certain medical conditions, such as asthma, cancer, heart conditions or cystic fibrosis, that put them at higher risk. 
"Since I'm considered high risk with Type 1 Diabetes, I think I've been more strict than what the CDC has recommended," said Emily, who also lives in Minneapolis.
"But I definitely have friends who have been dating — one has seen four guys since everything started. Meanwhile, I'm stuck doing virtual movie nights with friends who all still go out."
She sees her parents because she knows they've been cautious, but she hasn't seen most of her friends in months.
For folks who are strictly quarantining, it can be frustrating to see their peers living life near-normally.
"Social media just makes me frustrated in that way because I'm curious if the people I see going out are even thinking about anyone but themselves, which I think is one of our major issues here," said Lillian Moki, a college student in Clinton, Maryland.
Moki recently moved back with her parents, who have compromised immune systems, so she's had to be ultra-careful about who she's in contact with. 
While it's been bittersweet to not be able to reward herself with a party or happy hour after a week of classes, she feels lucky to become closer to her parents during this time. Moving in with her family has helped her avoid feeling lonely or isolated.
She's also seeing the upsides of not being in a relationship.
"Support and company is great and appreciated, but there is also a power in being okay alone," she said. 
"The pandemic has really made me realize I'm not as bad as I thought I was."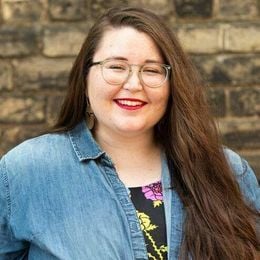 Gretchen Brown
is an editor for Rewire. She's into public media, music and really good coffee. Email her at
[email protected]
, or follow her on Twitter @gretch_brown.