Can I Use a Sick Day as a 'Mental Health Day'?
You might be surprised what your workplace allows
by
Gretchen Brown
If your boss is anything like mine, they've told you not to come into work when you're sick.
"Take the sick day," they usually say. "You don't need to cough into the phone."
But what counts as sick? The flu? A cold?
What if you're not feeling physically ill — but mentally unwell?
Sharon Rosenblatt took about 30 days off for her diagnosed mental health disorder back in 2015. To her, a mental health day is no different than a typical sick day.
She's not even a fan of calling it something different.
"I get a little bit prickly at the notion of mental health days being seen as indulgent or vacation," Rosenblatt said. "While I'm an advocate for self-care and the occasional rest day, having the term 'mental health day' makes what are often the days I feel physically and emotionally the worst (seem) trivial at best."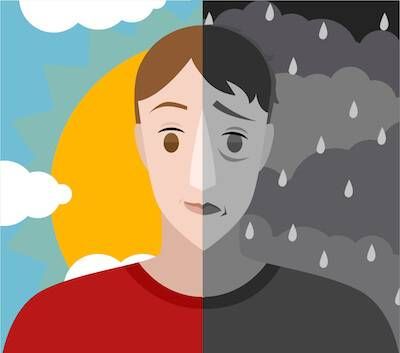 Rosenblatt is director of communications for Accessibility Partners, a small IT consulting firm. The company is so small that it doesn't fall under the Americans with Disabilities Act, and it doesn't have to follow the same federal rules with sick leave that large companies do.
However, her boss has been accommodating, allowing her time to attend therapy and psychiatric appointments, to deal with medication changes and even time in inpatient treatment.
That kind of treatment toward mental health might seem rare, but there's evidence that it's less taboo than it used to be.
The World Health Organization recently classified burnout as a diagnosable health condition.
According to an Australian study, one-third of workers have "faked an illness" to use a sick day for their mental health.
But 26 percent of employers have fired a worker for using a sick day for what they see as a "personal day."
So deciding to take your sick day as a mental health day can be a tricky decision, especially if you're worried your employer won't see it as legitimate.
Mental disorders are disabilities
Here's the thing. Changes to the Americans with Disabilities Act (ADA) in 2008 expanded the definition of disability. This means that mental disorders like depression, bipolar disorder, anxiety and schizophrenia are protected.
So, if you've got a diagnosed mental disorder like about 44 million American adults, almost one in five people, you can't be fired for asking for accommodations, such as the occasional mental health day.
Accommodations can be things like flexible work and break schedules, reduced distractions, the ability to work from home, quiet space and regular feedback.
Typically, you're not required to tell your boss about your mental illness. But you might have to if you're asking for any major ADA-covered accommodations like these.
Reach out to your company's human resources department to see what the protocol is for submitting a request.
Despite protective laws like this, workplace discrimination still exists.
In a 2010 study across 35 countries, 62 percent of individuals with major depressive disorder had either anticipated or experienced discrimination in a work setting.
That means not everyone is comfortable telling their boss about their mental health, for fear they might not be taken seriously or respected.
Others are feeling depressed or anxious, but don't have a diagnosed mental health disorder. This may be because they can't afford to see a doctor or seek treatment, or they've been avoiding it.
Still others might be feeling burned out or extremely stressed, which typically aren't covered under the ADA.
If you don't want to tell your boss, or you don't have a diagnosed disorder, you might still feel the need to take a sick day as a mental health day.
But should you?
Focus on your health
Ultimately, it's personal. You know yourself better than anyone.
"If you are experiencing symptoms that are seriously impacting your quality of life or job performance, it's time to take a mental health day, no matter what your management says about it," said Dr. Shashita Inamdar, a licensed physician and board-certified child, adolescent and adult psychiatrist.
"For example, if you are experiencing signs of depression such as changes to your sleep habits or appetite, feelings of significant sadness or instability, low motivation or lethargy, or any thoughts of suicide or harming yourself, it is time not only for a mental health day, but to meet with a mental health professional."
If you know your boss will understand, you can explain to them that you're taking a sick day to focus on your mental health — and that you'll be back better than ever the next day.
If you don't think they will be understanding, just take the sick day. No explanation needed.
"A stomach flu and a panic attack deserve the same level of reverence," licensed clinical social worker Lauren Canonico said. "You can ask for a mental health day the same way you would any other sick day: by letting your supervisor know that you are not feeling well and won't be in the office for the day."
If you've been feeling burned out for a while, you might find that you're better off planning for a paid day off, rather than taking a sick day.
Half of Americans don't use all of their paid vacation days.
If you have them, taking a vacation day to deal with burnout is another option. It can help you heal from and reduce stress, while not stressing out your coworkers with an unexpected absence.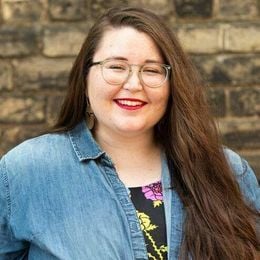 Gretchen Brown
is an editor for Rewire. She's into public media, music and really good coffee. Email her at
[email protected]
, or follow her on Twitter @gretch_brown.