Sibling Relationships Change as You Get Older — and That's Good
by
Heather Morrison
When Rachael Gaskell, 23, was about 6 years old, her parents died, and she and her brother were put into foster care.
They spent a number of years together in a group home. But they were also separated at times, relying on scheduled visits or trips to Camp To Belong, a non-profit dedicated to reuniting siblings who are separated in foster care, to stay connected.
It was during this time she realized how important sibling relationships can be.
"That probably made my brother and I closer because we had each other no matter what we were going through," Gaskell said. "He was there for me."
Besides her brother, who's a year older than she is, Gaskell has three sisters in their 30s and 40s and one brother in his 40s she didn't meet until she was 19 years old.
The relationships she has with her siblings are all different, but they're all significant, she said.
---
"I think it's important to have that relationship because there's no relationship like it."
Now, Gaskell, like so many others, has had to learn what it means to navigate sibling relationships as an adult — a challenge created by growing up, moving away and starting your own lives.
You're not kids anymore
Adults in their 20s and 30s are at a unique time in their lives to be able to bond with their siblings, said Laurie Kramer, professor of applied psychology at Northeastern University.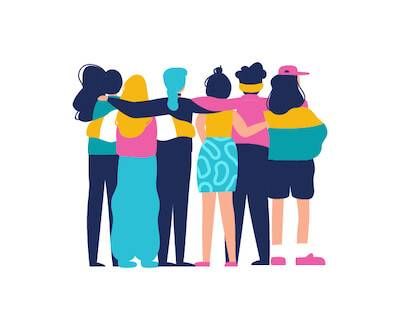 While it can sometimes be difficult to relate to a sibling as a child, by young adulthood people have developed the skills to relate on new levels, she said.
It's a good time to take stock of your relationship, and think about what you want it to be like going forward.
"They could be in a very good place to reflect on what their relationship was like in the past and to come to terms with some of the disappointments that may have occurred," Kramer said.
A brother or sister is unlike anyone else in the world. A sibling relationship might be the longest one you have, and there's usually not a lot you can do to end it, Kramer said.
"You can have a knock-down, drag-out fight and the next morning you're both at the breakfast table," she said.
It's weird, but that's what makes it special.
Never too late
While it'll require some work, Kramer said it's never too late to try to mend or revamp a sibling relationship.
When Adrienne McPherson, 27, was emancipated from her parents as a minor, she didn't see or talk to her siblings for three years. When they made plans to reconnect, she didn't know what to expect.
But "they welcomed me back in a way only a sibling can do," she said. "We picked up as if we had been together our whole lives."
Now, even though they live 1,000 miles apart, her and her sister still talk on the phone — always picking up exactly where they left off.
They also made time to volunteer together. McPherson had been volunteering for Camp To Belong for two years. Then, last year, she decided to invite her sister. Together they helped other siblings in foster care create the bond that's so important to them.
"That made the experience (at camp) even better and brought us closer than ever," she said.
A Disney-esque reunion? Probably not
Not all sibling reunions go as planned.
"Sometimes those interactions may not go as well as one might hope or some information is revealed that may be surprising or hurtful," Kramer said.
For Gaskell, a trip to Germany to see her sister was more surprising than anticipated.
Her sister told stories about growing up with their parents that Gaskell couldn't relate to.
"I had a totally different life growing up than she did," she said.
But it was during this time that she was also able to learn a lot more about her family. This, in part, helped her come to terms with things she had struggled with.
At times like these, when sibling relationships get difficult or complicated, it's helpful to be able to lean on a partner or someone else close to you, Kramer said.
It's also important to "go in there with reasonable expectations," said Stefanie Millette, a Camp To Belong volunteer for more than a decade. She's also a short-term foster parent, which means she's seen a lot of sibling reunions.
Remember not to force anyone or anything to fit your pre-conceived notions, she said, adding that she's had to remind herself of that with her own sister. They're very different — while Millette was climbing the corporate ladder, her sister was a yoga instructor. She used to worry about where her sister was going in life. But then she realized she needed to practice what she preached to the kids at camp.
"At Camp to Belong, I said so many times out loud to kids that they shouldn't force relationships," Millette said. "They had to look at what was actually there and work on that. Appreciate who their brother and sister was instead of who we wanted them to be."
The power of chosen family
Even with reasonable expectations, there are some sibling relationships that just aren't going to work, said Elizabeth Dorrance Hall, director of the Family Communication and Relationships Lab in Michigan.
"If your sibling relationship is toxic and unsupportive, you may be better off focusing your energy elsewhere," she said.
People fill the roles of family with non-related people all the time, Dorrance Hall said.
"Often times these people can be much better siblings to us than our own siblings," she said.
[ICYMI: How to Heal from a Toxic Family Relationship]
Social media can fuel sibling relationships
If your sibling relationship is difficult but you aren't ready to completely break it off, set boundaries.
"Think about the limits of what that relationship are," Kramer said. "Think about ways to engage with this sibling that might be pleasant, productive, feel good and supportive."
You can simply keep it a texting relationship, write occasional letters or share photos with each other on social media.
"It doesn't have to be sharing a wonderful Christmas dinner," Kramer said. "But it could be some other ways of engagement."
The same goes for siblings with busy lives or that live far away. For Gaskell, its easiest to stay connected on Facebook. With siblings in different states and even one in Germany, she's able to message them more often than she's able to actually see them.
"It's just about prioritizing your time — what's important to you and what's not," she said.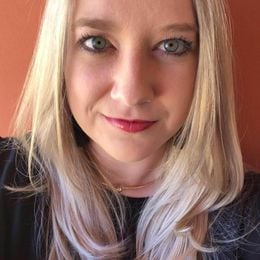 Heather Morrison
is a freelance reporter based in Los Angeles. She reports on religion and disability rights. Follow her on Facebook, Twitter and Instagram for photos of her dog.