How to Explain Away Short-Term Work History in an Interview
by
Katie Moritz
Is there anything worse than showing up for your first day of a new job — and realizing you've made a terrible mistake?
A lot of us have been there. But what you should do next isn't agreed upon. Do you stay in a position you know isn't right for you, or do you leave after just a short time on the job?
Both choices have their pros and their cons. But one thing to consider is how a short-term blip at a workplace will look on your resume.
"It used to be that short-term employment really looked bad," said Will Haynes, regional recruiting manager for The Princeton Review.
In the past, you'd want to spend at least two years at any one job.
"In my first position right out of college I was a recruiter," Great Resumes Fast President Jessica Hernandez said. "I was trained to pass over applicants with less than 18 months of job longevity."
Luckily for us, expectations around this have changed drastically.
"Short-term work history of less than two years happens to almost everyone these days," said Amanda Ponzar, chief communications and strategy officer at Community Health Charities in Virginia.
---
"It's not our grandparents' world where people worked their entire careers at one job, and both employers and workers don't have the same loyalty to each other."
Outside of changing ideas about workplace loyalty, a lot of jobs these days just aren't long-term. A 2017 study by Upwork indicated that half of millennial workers are freelancers and predicted that the majority of the U.S. workforce would be freelance within a decade.
"In a world with a growing gig economy and more and more short and zero-hour contracts, short-term jobs are arguably less of an issue on a resume than they once were," said Ben Taylor, founder of HomeWorkingClub.com, an online resource for remote workers.
Craft your story
But if you're interviewing for a new job, you might still have to explain short-term work in your history. Hiring someone is a big deal, and your potential new employer wants to make sure you're on the level before they commit.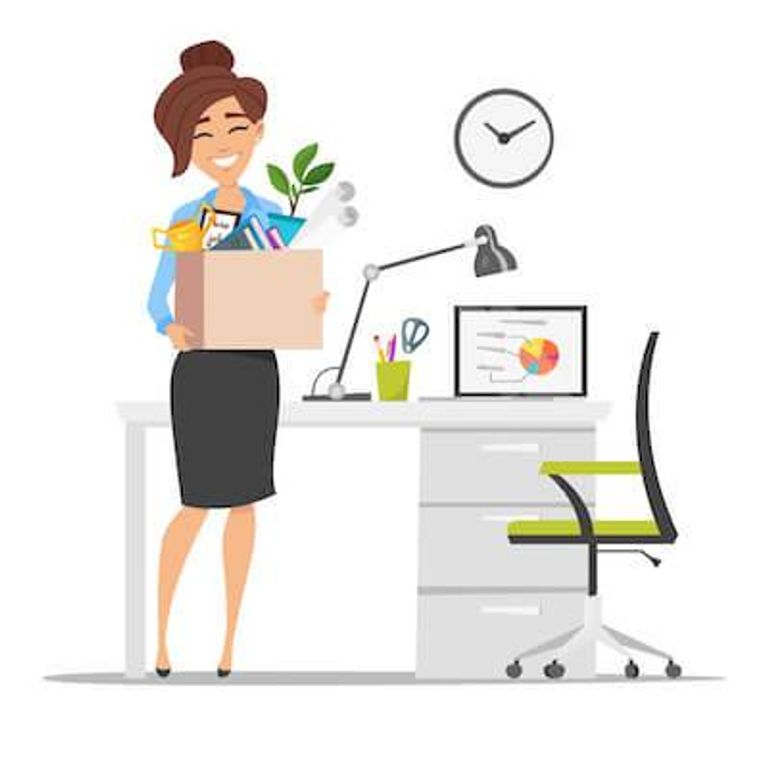 "While the question can seem accusatory, the interviewer is usually just looking for your thought process, and a way to guard against making a costly hiring mistake," said Tim Toterhi, founder of executive coaching firm Plotline Leadership. "Accommodate by never apologizing for your decisions."
The best way to explain your work history is to be honest. Maybe you realized the role wasn't for you. Maybe you got an offer from another company you just couldn't refuse.
"Hiring managers... know the labor market renders it tough for talent to receive bonuses and raises; thus, employees are looking to switch jobs, which helps them get a bump in pay," said Jason Patel, founder of college and career prep company Transizion.
Whatever it was that caused you to look elsewhere, figure out a way to talk about your experience at the job "that fits into a greater narrative," Patel said.
"Essentially, you want to take the attention away from the short tenure and shift it toward your experience. Explain what you learned, the skills you gained, and how that experience makes you a better candidate for the open position."
And make sure you practice telling your story before the interview.
"If you need help crafting your story, sit down for 30 minutes and map it out with a pencil," he said. "Use each (piece) of job experience as one step in your story. Start with your first job at the bottom and work your way up. Each job step, no matter how long, should detail what you learned. ... Leverage the skills you learned to take attention away from short work stints."
Be mindful
Not all short-term job history is created equal. While less than two years at a workplace is no longer a dealbreaker, and you can certainly explain your job history in a way that shows what you've learned, there is a situation you don't want to find yourself in. Namely, job-hopping.
"One position of three, six or nine months is different than a pattern of three to five positions back-to-back that were that short," Hernandez said. "Explaining a pattern of short-term employment would be much harder than one single instance."
It comes down to career progression. If your job changes haven't propelled your career forward, that's a red flag to employers.
"An applicant who's worked for six different employers during the past two years, without any apparent career progression,... sets off alarm bells and likely indicates that a candidate has some sort of issues that make it difficult for him or her to hold a steady job," said Timothy Wiedman, a retired professor of management and human resources at Doane University and a former hiring manager. "If I saw this sort of work history on an application, it's very unlikely the applicant would even be interviewed, much less hired."
Get creative
If you've had a series of short jobs, a hybrid resume might be right for you, Haynes said.
"A traditional resume lists everything in chronological order," he said. "A hybrid resume starts with a focus on your skills or responsibilities. You would still list jobs in chronological order, but it comes later in the resume. ...
"It is important for someone with short-term jobs to include a summary statement at the top of the resume. These aren't always useful in a traditional resume, but can serve to explain a little of your job history before the hiring manager looks over your resume."
Though a lot of these decisions are subjective and stressful, you need to do what's best for you. That could mean leaving a bad work situation, regardless of how it might look. If you think strategically, you can likely explain the move.
"Once you decide that a position is not right for you, make your exit as quickly as is reasonably possible," said Robin Schwartz, human resources director at Career Igniter. "Don't burn any bridges by quitting on the spot. Instead, give the proper notice as is outlined in the company's policy manual."

Katie Moritz
 was Rewire's senior editor from 2016-2019. She is a Pisces who enjoys thrift stores and pho. Follow her on Twitter @katecmoritz.