A Mother's Message to Her Children About Racism
Sheletta Brundidge reflects on the lasting impact George Floyd's death has on Black children.
by
Sheletta Brundidge
Editor's note: For more than a decade, Sheletta Brundidge has delivered essays on Almanac, the weekly public affairs series produced by Twin Cities PBS, also home to Rewire. An Emmy award-winning comedian, columnist and podcast host, Brundidge uses her various platforms to advocate for social justice issues and for special needs children and their parents.
On Friday, she shared a very personal essay: After George Floyd was killed by Minneapolis police, she had to have "The Talk" with her children.
A transcript of the video is also available below.
I'm standing on this pole because I need something to lean on.
I've got to tell my four children that no matter how good they do in school and no matter what great accomplishments they have, for some people, their lives just don't matter.
I had to show them the video of George Floyd and do what millions of African American parents are doing right now in this country: Give them "The Talk," the tips and tools they need in case they ever have a police encounter.
Hands by your side, don't put them in your pocket.
If police ask you to do something, do it.
If they arrest you — even if you didn't do anything wrong — don't resist and don't ever run.
Your parents will be there to fight your battle.
That was a heavy burden to bear for my 13-year-old son, Andrew.
After the talk, he climbed in a tree and refused to come down.
He said that was the safest place he could be to hide from police after he saw George Floyd be murdered on the streets of our city in broad daylight.
---
I decided to take my children down to the memorial.
Their anger about Mr. Floyd's death immediately turned into action.
They built their own mural.
Called our state legislator and participated in a peaceful march.
Our children are going to make the difference.
Talk to your children.
Become an ally.
Educate yourself.
Let's together in this great state of Minnesota end racism and police brutality.
It starts with me and it ends with you.
Together we can make a difference.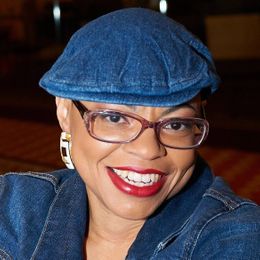 Sheletta Brundidge
is an Emmy award winning comedian, columnist, talk show host, radio personality and business woman.