When You're Sharing a Pet With a Deadbeat Pet Partner
by
Natalie Maggiore
September 18, 2018
|
Love
Buying a pet, or buying into one, is a big step to take in any relationship, romantic or platonic. Whether you've signed on to help take care of a roommate's Chihuahua or you and your partner just couldn't stay away from the shelter around the corner, caring for a pet is a full-time, hands-on commitment. And with 44 percent of millennials viewing their pets as "starter" children, Adweek reported, the decision to adopt a pet can be pretty meaningful.
Ideally, you'd figure out whether a pet is a good choice to coparent before you adopt one. If everyone isn't on board, it might be a better option to take care of the pet on your own.
But what happens when other halves decide after the fact they're not ready to step up to the plate? It's sometimes hard to define the lines of who does what and when in the pet care world.
If your partner isn't pulling their weight, follow these tips to help better settle your issues before they turn into big problems.
Don't get defensive
If you feel like your partner or your roommate or whoever is not helping out with your new parrot, don't turn it into a battle before you've even talked it out. It's easy to get frustrated if you feel like you're the only one cleaning the cage, buying the bird fun mirrors for it to sing to itself in or feeding it, but don't make assumptions just yet.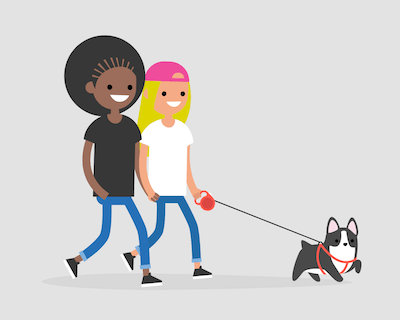 Lack of attention to a pet doesn't mean a person doesn't love it. Give yourself a chance to watch your co-owner's interactions with the pet, think about their schedule and what's been going on in their life. Have they ever had a pet? What are their habits for themselves? Do they eat regularly? Do they forget a lot of things? There's also a possibility they don't know what exactly you're expecting of them.
It's easy to peg non-helpers as irresponsible or careless, but be mindful of their work life, their other relationships and the things you might already know about their habits before you wage a passive aggressive war and start leaving post it notes on the bird seed bags.
Talk it out
Once you've got the defensive walls down, and an idea of what your partner's got going on, take the chance to talk it out—calmly. Point out what your pet's needs are and how you feel they can be divided between you. Give your partner a chance to share their opinion. Remember, you co-own that rabbit. It's not just yours.
Establish what this pet means for your relationship, if you feel that's murky. Who takes responsibility of the rabbit in an emergency, on vacations, during holidays? What does it mean for your relationship long-term? Does the pet have one true owner or are you both equally responsible? These are all conversations that can all affect how a partner responds to a pet.
Set a schedule
If you really feel like the work, and the love, need to be more controlled, then establish a set schedule for that little gerbil. Who's home to feed it during what time, who helps it get exercise and who makes sure it's being smothered in love and little cuddles can all be written down and divvied up.
It might seem excessive or overbearing to document how to take care of your pet, but sometimes—and especially for newer pet owners—it's a good way to get into a habit of making sure things get done. It gives each person accountability and responsibility. From there, life with your furry or scaly friend should remain stress-free, until it poops on your favorite rug.
If none of this works, maybe it's time to consider what pet ownership means to each person, or if it's even desirable. There's a reason shelters often give adopters page-long interviews about their plans for animal care—pet parenthood is not for everyone or every couple. If you don't feel your partner or your relationship fits the bill, remember to keep the animal's best interests in mind and make decisions from there.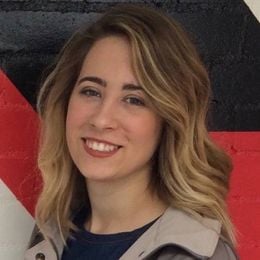 Natalie Maggiore
 is a journalist and teacher living in Chicago, whose passions include aggressive hockey watching, a quality bowl of queso and learning about the infinite void that is outer space. Her writing mainly pertains to pop culture and entertainment, but she enjoys creating content pertaining to mental health, social service, human interests and nature. Follow her on Twitter @nataliem31 and Instagram @natmag31.