Food Blogger Shannon Sarna on Eating Healthy at Home
by
Stephanie M. Bucklin
It's hard enough to eat healthy on your own, but what about if you're trying to help others around you? Tastes differ, and it's not exactly like nutrition advice is easy to decipher—or agree on.
Even still, it's worth trying: According to the U.S. Department of Health and Human Services, typical American diets are overloaded in saturated fat, sodium, refined grains and calories from both solid fats and added sugars. Approximately half of all people in the U.S. have at least one chronic disease, many of which are linked to their eating or exercise habits, according to the Office of Disease Prevention and Health Promotion.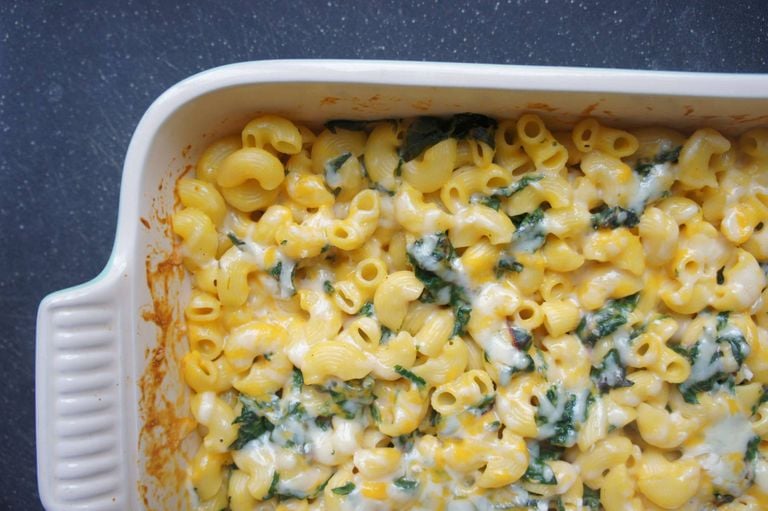 Shannon Sarna has firsthand experience with the struggles of getting your loved ones to eat healthy: the editor of popular Jewish food site The Nosher, and a contributing writer to the parenting site Kveller.com, Sarna does a lot of her own healthy meal planning for families, including her own. She is also the author of "Modern Jewish Baker: Challah, Babka, Bagels and More," which was released September 2017 by Countryman Press.
Below are some of Sarna's top tips and tricks to getting your loved ones to eat healthy:
Rewire: We hear a lot today about different diets, whether gluten-free, paleo, keto or vegan. Your recipes feature a wide variety of ingredients, rather than feeling restrictive. What makes your recipes healthy, and what advice would you give to people who are perhaps trapped in that restrictive-diet mindset?
Shannon Sarna: I like to focus on real food, or what trendy nutritionists or bloggers like to call "whole food" or clean eating. I don't believe in diet trends or restrictive diets, but staying away from processed foods; homemade is always best, even if it's more work, because you are controlling the ingredients including any salt and added sugar.
Most doctors and nutritionists agree to stay away from the "middle" of the supermarket; I rarely peruse all the aisles of the supermarket, and focus on the produce, protein and dairy sections. And since I am a baker, I do bake sweets and breads at home, but I use unbleached flour and don't add any preservatives. Fresh is best.
I also think it's important to go to the grocery store with a plan. On Saturdays, I sit and plan out the week's meal with the help of my kids, and then on Sunday I go the supermarket. I try to cook two meals on Sunday: one for dinner that night, and one for Monday's dinner.
Rewire: What's your advice for someone just starting to try to get their family to eat healthy?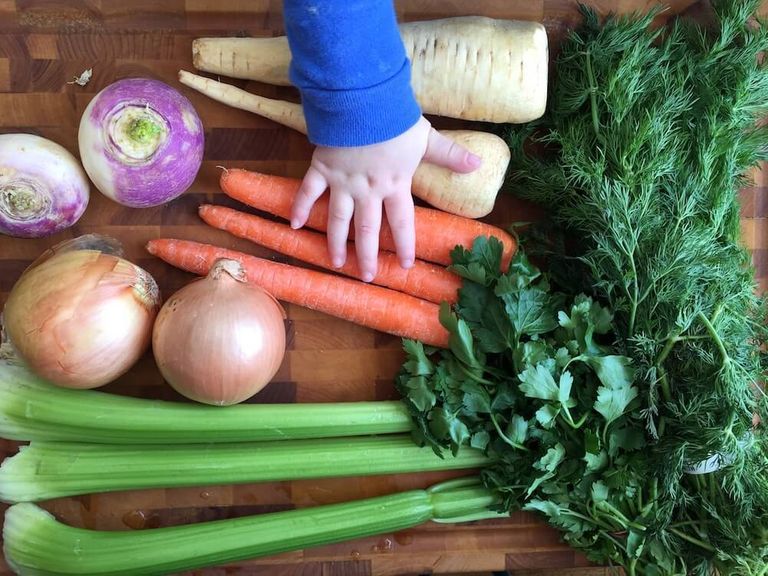 Sarna: Start simple: steamed or roasted vegetables with butter or olive oil, salt and pepper is delicious. Throw a chicken and vegetables into a crockpot for an easy dinner. Soup is another great dinner that can be prepped ahead of time, is delicious the next day for dinner or lunch and is somewhere you can pack in a lot of vegetables and lentils. Serve with a dollop of yogurt, side salad and crusty whole grain bread.
Rewire: When preparing healthy food for young children, what are some important things to keep in mind?
Sarna: Everyone eats with their eyes first, including kids. I try to make things colorful and beautiful-looking for my kids. I encourage them to try new things, but don't yell if they don't like it. Focus on the positive, and keep trying to introduce new foods. Also turning vegetables into chips is an easy way to ensure kids will have a positive association with vegetables: kale chips, crispy Brussels sprout leaves or sweet potato fries are all easy crowd-pleasers that are also super healthful.
Rewire: What about your tips for eating while traveling?
Sarna: I never buy airport food; it's almost always overpriced, and while there are increasing healthful options, it's still not everywhere. I usually pack a bento-box style lunch or dinner, or head to Whole Foods to pick up some pre-packaged salads and cut-up fruit.
Rewire: What is your one most important piece of advice for readers trying to get into a healthy food habit?
Sarna: Create a plan, be realistic and take things step by step. Don't try to do a complete 180. Add healthy dishes, try new veggies and be forgiving when things don't go perfectly.

Stephanie M. Bucklin
 is a freelance writer whose work has been published by New York Magazine, TODAY.com, Vice and other outlets. She has also written a children's book, "Jack Death," published in 2016 under a pen name. She graduated from Harvard with a degree in the history of science.