How Sex Ed Affects Our Sexual Health Now
by
Gretchen Brown
Growing up in Boise, Idaho, "The Care and Keeping of You" was everything to Emma Tacke.
She read the book cover to cover. At age 8, it made her excited, not nervous, about puberty and growing up.
"I was so excited about using deodorant, I was so excited to start shaving my legs," said Tacke, now 25. "It seemed like I was being invited into this cool club."
The book— which recently celebrated its 20th anniversary— features detailed drawings and advice for how to buy a bra, wash your hair and use a tampon. It made puberty exciting. Sex educators and pediatricians loved it.
Emma's brother wasn't given a similar book. She remembers him asking why he couldn't read it, too.
That's because until two years ago, there wasn't a version of "The Care and Keeping of You" for kids going through male puberty.
"We have done such a good job at bringing girls education, which turns into empowerment," pediatrician Cara Natterson said. "But we have somehow left boys behind."
Leaving boys behind
Research has shown that boys don't know as much about puberty and sex as girls their same age. Many feel unprepared for puberty as a result.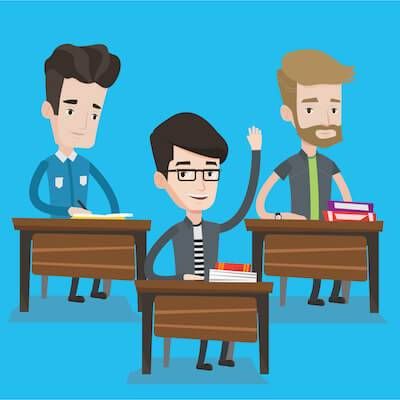 That means boys often don't feel that same empowerment about their bodies.
That goes with them as adults.
Tai Yang, 24, didn't get "the talk" from his parents. (His name has been changed for this article.)
He remembers hearing about puberty for the first time in his Minnesota school as a fifth or sixth grader. But he felt like there was something missing.
"Basically they said something like, 'Well you're going to grow really fast. You're going to get a lot of acne,'" he said. "They didn't really talk about sexual maturity much."
When kids don't find out about puberty from their parents, they hear about it in gender-separated talks in schools.
"I think that there historically has been this perception that female bodies are somehow more nefarious and need more explanation," said Emily Rothman, a professor of community health sciences at Boston University School of Public Health.
---
"There's an assumption that girls are more complicated and hard to understand… That they need that information sooner rather than later."
In later public school health classes, Tai Yang learned about condoms and STD prevention, and the science behind pregnancy.
But it didn't feel relevant for him at the time, mostly because the overwhelming message from his parents was that he should wait to have sex until he was married.
Filling in the gaps
Much of Rothman's research deals with what happens when kids don't get the sex education they need.
"One of the places where they go to get that information is pornography, for some kids," Rothman said. "And that's been alarming to a lot of people because as people who produce pornography will tell you, it's created for entertainment purposes."
That's how Tai Yang first learned what sex looked like, at age 13 or 14. Even though he believed he shouldn't have sex, he was still curious about it.
"Ironically I almost always felt bad when masturbating or watching porn," he said. "Even now, truthfully."
Andrew, 24, also went to porn to learn more about sex. (His name has also been changed for this article.)
At first, he found it by accident— a mistyped URL redirected him. He even told his mom what happened.
But a few months later, he went back.
He doesn't feel the shame about it that Tai Yang does. His parents never told him not to have sex, but they did sit him down as a third- or fourth-grader to talk about what the word meant.
---
"My mom told me about it," he said. "I looked in her eyes and said, 'Oh my God, you guys did it, didn't you?'"
His parents also gave him a book about sex and puberty. But it freaked him out, so he didn't read it much.
When your school doesn't do sex ed
Books, porn and "the talk" aren't the only place kids get information about sex. Many schools offer puberty and sex ed classes.
But only 24 U.S. states require sex education, and only 20 require that it be "medically, factually or technically accurate."
In Mississippi, a 2011 law mandates that sex education focus on abstinence, and be taught in gender-separate classrooms.
"There is an opportunity for a miscommunication, missing pieces of the puzzle," said Justin Lofton, youth engagement coordinator for Teen Health Mississippi.
That means boys might believe that they don't need to know about female contraception, or mensuration. They might not learn how to prevent pregnancy when they're not allowed to see a demonstration of how condoms work.
That can cause kids to grow up unfamiliar with their own bodies and the bodies of their peers.
Teen Health Mississippi lobbies for comprehensive sex education, which includes information about STD prevention, healthy relationships, consent and contraception.
"We live in a state and a region where the mindset is that that's the parent's job," Lofton said. "However, what we typically find is that a lot of parents don't even try to have that conversation."
Even growing up in New York in the 1980s, Dan Rice can remember having limited information on puberty and sex.
One day, all the boys from his class were ushered into a gymnasium, where they watched a video about puberty.
His teacher told him that he'd only answer certain questions. The rest were off-limits.
---
"It leaves a stigma that it's painful to talk about those things," Rice said. "Then they carry that into adulthood, and they may not want to talk to their doctors about issues with their reproductive health."
Today, Rice is the director of training at Answer, an organization based at Rutgers University providing sex education resources.
Sex ed in the 'Me Too' era
There are signs that things are changing.
There are more online resources for sex ed than ever before, such as Scarleteen. Even most of the info from the groundbreaking 1970s book "Our Bodies, Ourselves" is online.
And in 2017, Natterson authored a puberty book for boys, "Boy Stuff," hoping to give boys the same info about puberty that girls get. Boys have more opportunities to feel empowered.
Tai Yang learned some info online as well.
At 23, he dated a woman for the first time. He wanted to wait to have sex, but his girlfriend pressured him into it. They later broke up.
"She had a point of view of like, 'Why don't you want to, aren't you a guy?'" Tai Yang said.
Sex education classes haven't always talked about consent. Rice said the "Me Too" movement has only recently started more conversations about it, but there's still a ways to go.
Men might not be aware that it's possible for them to have unwanted sex, too.
"I don't know that it's talked about in a way that it needs to be a two-way street," Rice said. "I think there are a lot of boys out there who are pressured into having sex."
[Read: Why Young Men are Having Unwanted Sex]
Andrew's first relationship was at age 18. He did not have sex.
"I felt like I didn't want to do it with someone I wasn't sure about," he said.
Andrew hasn't dated since. He knows he will have sex someday, but he's in no rush.
But based on info from his sex education classes, he feels like he'll be ready when he does.
"I'm just kind of content with myself," he said. "I don't have a connection with anybody; I'm pretty happy as is."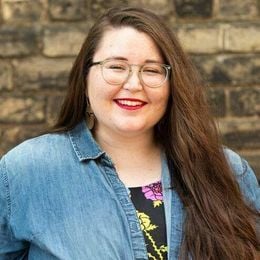 Gretchen Brown
is an editor for Rewire. She's into public media, music and really good coffee. Email her at
[email protected]
, or follow her on Twitter @gretch_brown.