How to Self-Promote at Work (Without Being a Jerk)
Self-promotion is good. Just be careful not to humblebrag.
by
Gretchen Brown
Sharing out your accomplishments can be hard. It kinda, sorta feels like bragging.
That's still true in a work setting where your very employment depends on how well you're doing.
According to a 2016 LinkedIn study, only 35 percent of folks said they feel comfortable describing their professional accomplishments. Over half said they feel more comfortable talking about a colleague's professional achievements than their own.
Sometimes, that's cultural. If you're from the Midwest, you might have been taught to be humble. That it's rude to boast.
Sometimes, it's gendered. Women are often taught as young girls to be quiet and modest.
Researchers from the University of Montana examined this norm, finding that women who wrote self-promotional letters for a scholarship essay felt bad about themselves after.
But there's good reason to let yourself brag, just a bit.
"Self-promotion is essential," said Rachel Cooke, a leadership and development expert. "Great work unrecognized won't serve your progression up the organization."
On the flip side, there's a wrong way to do it, too. No one likes a show-off.
Wrap your accomplishment in too much self-deprecation, and it's gonna sound like you're humblebragging. That's just as cringey.
So how DO you share out your wins at work — without sounding like a jerk?
Lift up your peers
One way to start is to not make it about you at all.
If you want to create an office culture where other people notice what you're doing right, you have to notice them, too.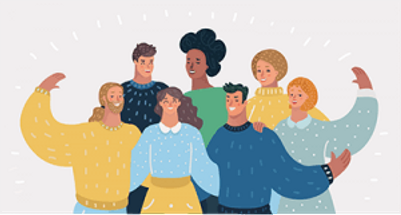 "If you're not celebrating one another, or actively happy for other people, why should they be happy for you?" said Jen Oleniczak Brown, an author, speaker and educator on communication and leadership. "While this change can't happen overnight, you'll have to start by noticing accomplishments in other people."
You likely already do this. Now go the extra step and vocalize it.
Tell your coworkers you're proud of them, or that they did a great job. No matter what, make sure you're not doing it because you want recognition, Brown said.
Keep note
That's the thing about talking about yourself. It only feels gross when you know that the person's just doing it for clout.
A more organic way to do it is to send over any positive feedback you hear from clients or co-workers to your manager, whether it's emails or handwritten notes.
"This is one subtle way to share unsolicited feedback that your manager may not ordinarily have access to," career coach and speaker Tana Session said.
You can do this as it comes in. Or you can use a regular meeting with your manager — whether it's weekly or monthly — to bring it up. This meeting is the perfect setting and place to share what you're doing well.
"Use this meeting as an opportunity to ask for more responsibilities or to work on new projects," Session said. "This is also the perfect time to discuss your career goals and ask for support with your professional or personal development."
Session said it's a good idea to keep a running list of accomplishments. That way, when you're heading into your end-of-year performance review, you'll be able to show off when it really counts.
Prepare an elevator speech
It's hard to recall those things on short notice. It's especially hard to describe what you do to an outsider.
The same LinkedIn study found that 40 percent of folks find it hard to describe what they do for a living. But if you want to self-promote at all, you have to have a good sense of it.
Carla Howard, a career coach, mentor and speaker, recommends writing down two or three sentences that describe what you've been working on. One of those sentences can be your contribution.
That way, the next time you get caught in the elevator with the CEO — and they ask "What have you been working on?"— you've got an answer ready to go.
Howard says you can also do this in a regular conversation. As long as you bring it up casually, it'll feel more natural and less like you're aiming to get a pat on the back.
"Use the standard, 'Hi Sue, how are you doing?' to say, 'Great, I'm working on "X" and I'm really proud of "X,"'" she said.
You've probably already heard that making friends at work is important. It can also help you have a group of folks who are willing to share your successes. You'll do the same for them.
These work friends can also be "accountability partners," as Howard calls them, who watch for times you deflect praise and call you out on it.
That's because the way you react to praise is just as important as getting it in the first place.
"When praised for great work, simply say 'Thank You' or 'I appreciate the compliment, I'm really proud of my contribution to the project,'" she said. "Instead of 'It really wasn't that difficult' or 'Thank you, I had a great team working with me which made my job so much easier.'"
Keep it positive
No matter what you do, try to keep it positive. You shouldn't be self-promoting by tearing down other coworkers.
"You shouldn't point out other people's faults or compare yourself to others when you are sharing your accomplishments," personal branding expert Annette Harris said. "The worst thing you can do is try to cut others down to try and build yourself up — people will see through that, and they'll remember that."
And if you're going to brag, always be honest. Any momentary good feeling isn't worth putting your reputation on the line.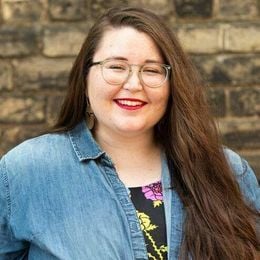 Gretchen Brown
is an editor for Rewire. She's into public media, music and really good coffee. Email her at
[email protected]
, or follow her on Twitter @gretch_brown.