How Self-Love Can Make a Difference for Students
by
Katie Moritz
We know that reaching a place of self-acceptance and self-love is an important step in our lives. It happens faster for some of us than for others—and the luckiest among us have never questioned how awesome they are.
But what if we started giving ourselves affirmations way earlier in life? For Latinx and black students, self-affirmations at a young age can lead to higher rates of success in school.
Propelling yourself forward with positivity
We already know that merely thinking through a study plan before hitting the books results in better exam scores. So why wouldn't thinking about ourselves in positive ways impact school outcomes, too?
A team of researchers discovered that's exactly the case, especially for vulnerable student groups. When minority middle school students write self-affirmations focusing on core values, they improved their chances of pursuing college.
According to the research, when sixth, seventh and eighth grade Latinx students wrote brief affirmations related to relationships, creativity and humor (and other topics), they were more likely to enter a college readiness track during their transition to high school. They signed up for more challenging classes once they entered high school. The students got to pick the two or three values they wrote about.

When black students did the same thing, they were more likely to enroll in college seven to nine years later, including more selective colleges. (The Latinx students were tracked until high school enrollment, and the black students were tracked until college enrollment.)
The students performed these writing interventions during stressful times, like the start of the school year or right before exams. The students who do better in school because of these interventions are then empowered to use more of the resources already available to them, like supportive teachers and challenging, college prep classes, said J. Parker Goyer, the study's lead author and a postdoctoral fellow at Stanford University, to the university.
"Once students feel affirmed, a whole series of forces in the environment exist to help propel them forward: teachers noticing their potential more, giving them more challenging work, directing them to advanced courses," Goyer said. "The effects can be powerful, but the intervention itself plays a subtle role as an initiator of this larger process."
Middle school is often thought of as a turning point for academic success. Writing self-affirmations during these pivotal years can change a student's course in a way that might be more difficult later on.
"If you get a D+ instead of a C-, you can get put in the remedial track, and once you're there it gets harder and harder to get out," Goyer said. "As students progress through middle school and into high school, ascending to paths they failed to enter earlier can become increasingly difficult."
The power of affirmations for all
Other research has shown how simple interventions like these can help vulnerable students of all ages do better in school. For example, recent research showed that students based in less-developed countries and taking an online college course based in a more developed country were more likely to finish a course when they had to write about how completing it would relate to their values.
"I'm taking this course because I want to get a better job because I want to spend more time with my family," one such student wrote as an affirmation.

Interventions like this are even more effective in stressful situations, research has shown.
These writing exercises can also help minority students cope with negative stereotypes they might encounter in school, previous Stanford research suggests. Stress about being seen as less academically able "may drain cognitive resources that could otherwise be expended on learning," the researchers wrote. Time and energy spent worrying about that can take away from academics and lead to poorer grades, perpetuating a stressful cycle.
But writing positive things about themselves in an academic setting can help them stay focused on their own success. Middle school students who do self-affirmation exercises earn higher grades and are less likely to be put in remedial courses, research has found. The research on black and Latino students suggests the effects of positive affirmations last for years and can impact college readiness.
The authors of the study pointed out that the interventions they looked at were designed specifically for students threatened by racial stereotypes, and that academic success depends on more than self-affirmations. At-risk students also need good teachers and access to challenging courses.
Try it yourself
Affirmations can do wonders for students of any age. But if you're already out of school, there's no reason you can't try it, too. Everyone can benefit from talking respectfully to themselves.
Here's how to do it: Ronald Alexander of the OpenMind Training Institute suggests you write down a list of things you don't like about yourself. Then, contradict that list. Write down why each of those things isn't true. Use powerful and positive language. (He goes on to suggest more advanced techniques as next steps.) Completing this simple activity during stressful times might give you the inner boost you need to make it through successfully.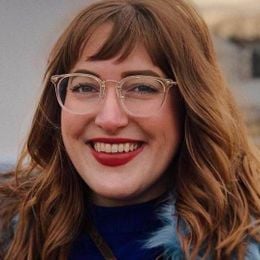 Katie Moritz
was Rewire's senior editor from 2016-2020. She is a Pisces who enjoys thrift stores and pho. Follow her on Twitter @katecmoritz.