The Value of Self-Care and How to Start a Routine
by
Sophie Ouellette-Howitz
The concept of self-care has become buzzy in a way that makes it easy to mock as shallow and self-indulgent. And much of what's promoted as self-care—supplements, superfoods, workouts, books about decluttering—has a price tag attached.
"Unfortunately, there appears to be a whole industry built around self-care which largely has its focus on appealing to straight, white, upper-middle-class women," said Deborah Cohan, a professor of sociology who also works as a counselor and who specializes in issues of gender, sexuality, race, and class.
Making space for difficult emotions
The faster you put aside that demographic assumption, the more you could have to gain from building your own genuine self-care practice. Part of that practice, Cohan said, may be accessing uncomfortable emotions like grief and rage.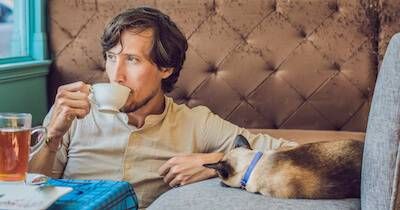 "Rage can give way to clarity of thinking and acting through a labyrinth of oppressive social conditions," said Cohan. "It has significance for how meaning-making and self-making take shape."
And true self-care does not need to have a price tag attached. "Self-care is a social justice issue," Cohan said, "and part of resisting all forms of inequality."
One size does not fit all
Since she began her practice, holistic health coach Karen Azeez has been dedicated to recognizing how a person's cultural background, among other factors, can determine what restorative self-care will look like for that individual. "The whole idea of a one-size-fits all strategy is one of the reasons many people can't sustain a new way of living," Azeez said.
In her book, "The Kindfulness Solution," Azeez shares the story of a client named Paolo, who had put off seeking support in making dietary changes to manage his type 2 diabetes because when he initially consulted a nutritionist, he was told to stop eating beans and rice.
"This was a huge part of his heritage and a serious form of comfort and pleasure for him," wrote Azeez. She and Paolo worked together to find a solution that accounted for more than just the nutritional profile of a dish and found a way to revise his favorite beans and rice recipe to align with his health goals.
What do you need?
"You give a plant water and sunlight because that's what it needs. What do you need? This is an essential question that each of us must answer for ourselves." said Vironika Tugaleva, life coach and author.
"Sometimes, self-care is uncomfortable, such as telling someone we love that we can't do something we promised to do," Tugaleva said. "Sometimes, self-care isn't restful, like it's depicted to be, but full of turmoil and unease, which are typical symptoms of making monumental life changes."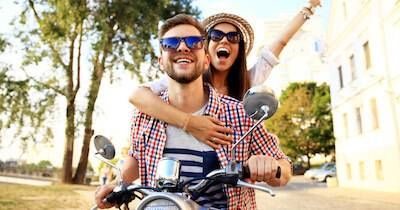 Health coach Liza Baker believes that "should" can be a big impediment to true self-care, which she refers to as soul care. "The minute it rears its head, you know it's not what you really want deep down. And very often, that 'should' is externally referenced—we think others will judge us, therefore we 'should' ourselves into something. If you can without reservation replace 'I should' with 'I choose,' then you know it's soul care," said Baker.
But what about unpleasant, but unavoidable commitments, like a job you can't stand but need to keep in order to pay your rent? For dealing with these, Baker recommended a perspective shift. For instance, viewing the job as neutral, "a means to an end (financial security) rather than an end in itself."
Defining self-care for yourself
After speaking with multiple experts in the realm of self-care, including, in addition to those already mentioned, therapist Celeste Viciere, clinical professional counselor Melanie Hall, therapist Emily Lockamy, and burnout strategist Danie Sanchez, certain recommendations cropped up over and over. While it remains true that there's no universal approach to self-care that can be applied to every individual situation, the following suggestions may be useful as you develop your own reparative self-care routine.
Take inventory of the ways in which you're currently spending your time. What do you do that drains you? What do you do that recharges you?
Tap into your unconscious thoughts and feelings. This will help you make choices in keeping with your core beliefs and desires. Journaling can be an effective tool for processing your thoughts and feelings.
What do you want more of in your life? Stimulation? Relaxation? Time with others? Time alone?
Do you have a morning or evening routine that's just for you? If you don't, what might it look and feel like to create one?
Asses your comfort level with saying "no." When are you saying "yes" because you should do something, not because you choose to do it? Saying no may not feel good initially if it's foreign to you, but the more you exercise your ability to do it, the less unease it will provoke in you.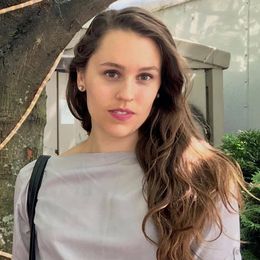 Sophie Ouellette-Howitz
is a freelance writer and former rugby player living in Portland, Oregon, whose passions include black coffee, impractical shoes and petting as many cats as possible before she dies. She teaches writing for Elephant Rock and is a nonfiction reader for Orison Books. Her writing has appeared or is forthcoming in SELF, Pigeon Pages, Past Ten, the Portland Mercury and other publications. Follow her on Twitter and Instagram @ohphiesay.