5 Ways to Squeeze Self-Care into Your Office Workday
You might have to get creative.
by
Julia Ries
Self-care is a buzzword, for sure. But for those who work in an office, it can be hard to figure out how and when to squeeze it into an already busy day.
Just because you're cooped up at work all day doesn't mean practicing self-care is impossible. It just means you have to get a little creative with it. Self-care is, after all, critically important in reducing stress and boosting our overall health and wellness.
Even if you're strapped for time, it's necessary to take care of yourself to avoid burning out.
"When we do not take the time to let work rest and allow ourselves to linger over a work task too long, we tend to become stale, stuck, perseverative and ultimately inefficient," said Mayra Mendez, a licensed psychotherapist with Providence Saint John's Child and Family Development Center.
"Taking care of self by taking a rest from work stress opens opportunities for fresh thinking, increases creativity and activates effective problem solving."
Here are five ways to practice self-care if you work in an office:
1. Write letters to your colleagues
Science has shown that doing good for others actually makes us feel good about ourselves. Helping people triggers our brains to release the same feel-good chemicals as pleasurable activities like exercising and eating do.
That's why David Puder, medical director of the behavioral health outpatient program at the Loma Linda University, suggests finding a way to show your appreciation and gratitude for your coworkers.
"Express gratitude often," he said. "Work on writing letters of gratitude to those who work under you."
Connecting with the people we work with is key. Expressing your gratitude can help keep your relationships strong and the lines of communication open.
[Read: Why Gratitude Journals Are Good for Everyone]
2. Zhuzh up your workspace
If your desk is all clutter and chaos, it might be time to spruce up your workspace. After all, a clean, organized workspace has been linked to higher levels of productivity and mental clarity.
Hang up photos or art, get a houseplant or two. Invest in a standing desk or upgrade your chair. The goal is to create a space you feel relaxed and comfortable in.
3. Do isometric exercises
Isometrics, or static strength training, can be done anywhere at anytime — even at your desk, said Curtis Reisinger, psychologist and director of Northwell Health's Employee and Family Assistance Program.
Research suggests that isometrics can improve your strength and joint stability and also lower blood pressure.
A quick Google search will give you a ton of ideas for ways to build muscle strength and get a quick burst of energy through isometrics. Wall sits, leg extensions, calf lifts and bicep curls are just a few of the many exercises you can do in and around the office.
[ICYMI: Why You Need to Schedule Some Alone Time]
4. Practice deep breathing
Closing your eyes and focusing on your breath for a few minutes can help you to reset and clear your head.
"Of all of the things you can do, deep breathing exercises can foster relaxation as well as get you unstuck from a mood or particular train of thought," Reisinger said.
Many health experts recommend the 4-7-8 technique — breathe in through your nose, slowly, for four seconds, hold the breath for seven seconds, and gradually exhale for eight seconds. Repeat this cycle about four times. This breathing exercise can reduce anxiety and boost your mood.
5. Go on micro-breaks
Even if you can't take hour-long lunches or drop into a workout class midday, you should be able to find a few ways to take a quick break and shift your attention away from work.
"Consider (taking) time for stepping out and taking a break, engaging in relaxing activities of choice and changing the pace, scenery, thoughts and actions in the moment," Mendez said.
Watch a five-minute video, grab a coffee, do a lap around the building. If you can, schedule more walking meetings or working lunches.
The simple act of breaking up your routine can bring you a sense of novelty and curiosity.
Whenever possible, make a point to schedule five to 10 minutes a day for yourself. Penciling it in is usually the most effective way to ensure you get some self-care in your daily life, according to Reisinger.
"Regular self-care can fend off stress, fatigue, depression, burnout and anxiety," he said.
Taking care of yourself should be as much a part of your day-to-day routine as your commute to work or morning coffee.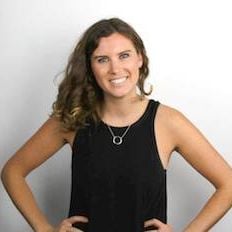 Julia Ries
is an L.A.-based writer covering health, wellness and life-type stuff for Rewire, HuffPost, VICE and Healthline, among other publications. You can see her work at juliaries.com.