Yes, You Can Get Seasonal Depression in the Summer
Reverse SAD is a thing — here's how to treat it
by
Gretchen Brown
Editor's note: This article contains mentions of suicide.
If you or someone you know may be considering suicide, contact the National Suicide Prevention Lifeline at 1-800-273-8255 (en Español: 1-888-628-9454; deaf and hard of hearing: 1-800-799-4889) or the Crisis Text Line by texting 741741.
We're culturally obsessed with summer.
Summer is all about social life and fun. You're supposed to be happy. You're supposed to be outside. You're supposed to be soaking up the sun.
"A lot of people still wonder, how could anyone be depressed in the summer?" Beth McColl wrote for SELF. "How could you be anything but happy-go-lucky when it's so gorgeous and perfect outside?"
McColl writes as someone who experiences depression year-round: summer isn't a magic depression-eraser.
In fact, for some, depression only intensifies in the summer.
They have what's known as Reverse Seasonal Affective Disorder, or SAD.
In other words, when Lana Del Rey sang about "Summertime Sadness," she wasn't making it up.
About 10 percent of people with SAD have this kind, says Rob Cole, clinical director of mental health services at Banyan Treatment Center.
"For the winter SAD, the most pronounced symptom is lethargy," he said. "Whereas Reverse SAD tends to be characterized by feelings of agitation."
Too much sun?
In one case study, a 36-year-old woman had experienced the same thing for six straight years: in April or May, she'd start to feel sad, and lose concentration and interest day-to-day. She had trouble sleeping.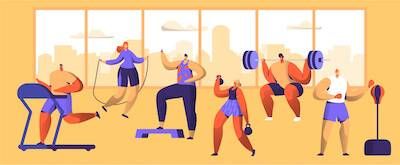 "She was irritable and complained of marked fatigue… She felt helpless and occasionally felt it would be better if she were dead," researchers wrote. "She felt excessive restlessness, apprehension and experienced palpitations when entering warm areas like the kitchen. On the other hand, she reported distinctly feeling more relaxed and cheerful when in the shade, or sitting under a fan."
Every year, those feelings would subside around August.
If you've heard of SAD at all before, you probably associate it with those light therapy lamps, like Illana uses in the TV show "Broad City."
That's because winter SAD is thought to be caused by lack of sunlight.
However, light therapy might not do you much good if you experience Reverse SAD. Researchers believe it might be due to too much sunlight. Reverse SAD is also more prevalent in warmer climates with warmer summers.
Others believe it's related to staying up later in the summer, which can throw off your circadian rhythm, or internal clock.
Situational factors can add in to those feelings of depression.
"Many people work seasonal jobs, and the unemployment time of summer can bring boredom and increased stress," said Sherrie Campbell, a clinical psychologist and author.
"Other triggers are those who do not like hot weather and humidity, so they choose to stay inside when they'd prefer to be outside. Further, summer is a time when many travel so it can be harder to get consistent appointments with clinicians."
Sunshine has been linked to suicide, suggesting that while it improves motivation, sunlight might take longer to improve your mood along with it.
What you can do
If you think you might be experiencing Reverse SAD, there are some things you can do:
1. Seek help
Seeing a therapist, doctor or other mental health professional is still your best bet to diagnose your Reverse SAD and figure out how you can live with it. A doctor can prescribe medication if needed.
If you're feeling sad or agitated for days on end, have trouble sleeping and think about suicide, it's important to seek professional help.
2. Stay active
In some cases, a drop in mood might be worsened by a drop in physical activity. The steamy summer air isn't always an inviting place for a workout.
Try swimming, or join a gym with air conditioning. Take a yoga class or go for a bike ride with a friend.
Exercise doesn't cure depression, but it can help ease your symptoms by releasing feel-good endorphins, and distracting you from your negative thoughts.
3. Get some sleep
Because Reverse SAD is thought to be caused by irregular circadian rhythms, you can help counteract it by going to sleep and waking up at the same time every single day, Cole said.
That might mean waking up at 7 and going to bed at 10 every day, even on the weekends. But you'll find that you feel rested — not just because you'll be getting more sleep, but also because you'll be back on a more consistent sleep schedule.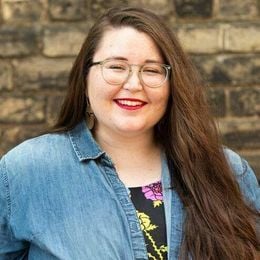 Gretchen Brown
is an editor for Rewire. She's into public media, music and really good coffee. Email her at
[email protected]
, or follow her on Twitter @gretch_brown.