How Do You Save Money While You Pay Off Loans?
by
Rachel Crowell
Finances are a balancing act. If you're starting a family, that's even more true.
Many of us face a triple whammy to our pocketbooks, according to Fred Amrein, a chartered financial consultant who founded Amrein Financial and College Affordability, LLC. Lots of folks are attempting to pay off student loans, save for their children's college education and save for their own retirement. All at once.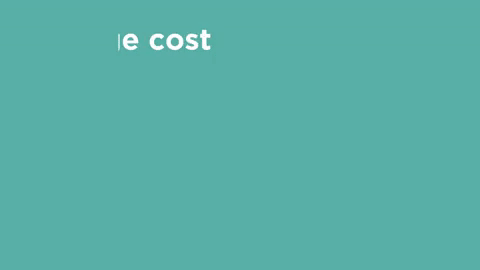 Managing these three major financial responsibilities while also paying for housing, groceries, car-related expenses and more can feel impossible.
It might seem easiest to put off saving for future college costs and retirement, but that delay tactic will likely come back to bite you later.
Instead of avoiding the issue, try these steps to help manage the financial chaos.
Map out a 'family timeline'
This will help you prioritize your payments and save money, Amrein explained.
Include major milestones, such as:
When your student loans will be paid off under your current repayment method (If you have a partner with loans, include theirs as well)
When your children are expected to graduate high school, begin college and graduate college
When you (and your partner, if you have one) are planning to retire
Evaluate your current repayment method
"If your federal student loan payments are high compared to your income, you may want to repay your loans under an income-driven repayment plan," the website for Federal Student Aid, an office of the U.S. Department of Education, states.
"Most federal student loans are eligible for at least one income-driven repayment plan. If your income is low enough, your payment could be as low as $0 per month."
Borrowers, beware of options that sound too good to be true: Even if you are eligible to make super low (or even $0) monthly payments, you still might want to make monthly payments that exceed the minimum, Amrein said. If your minimum payment doesn't at least match the amount of interest you owe each month, your interest will compound over time, causing your balance to balloon, rather than shrink.
It's best to make monthly payments that at least nix that interest, unless you're experiencing an emergency, such as unemployment, Amrein said.
Consider your options with caution
If you have multiple federal student loans, consolidation might be an option, attorney Adam Minsky said to Rewire. Minsky established the first Massachusetts law firm that focuses solely on helping student loan borrowers.
Consolidation will combine your federal student loan payments into one, potentially lowering your monthly payment. It could also extend your payment term, however, resulting in a higher amount paid overall, Minsky noted.
Refinancing is an option that involves the private loan industry. If your student loans are already through private lenders, that might not be a big deal. When refinancing one or more federal student loans with a private lender, it's crucial that you carefully evaluate the decision first, the experts said.
You might save through lower interest rates and lower monthly payments, but you'll be walking away from valuable federal protections, such as loan discharge options and income-driven repayment plans. What's more, once you leap from federal to private loans, "you can't turn back," Amrein said.
Calculate your future costs
Focusing now on saving money, it's important to understand your expected family contribution---that's how much you should expect to pay towards each of your children's college costs, Amrein noted.
He developed a free online calculator that estimates two different types of expected family contributions, or EFCs. One is based on your child attending a school that just uses the Free Application for Federal Student Aid, or FASFA, to determine student need. The second applies if your child attends a school that has its own method for determining student need. This second group of schools often make statements such as "We meet 100 percent of need," Amrein noted. Many Ivy League and other competitive schools use this method to determine EFC.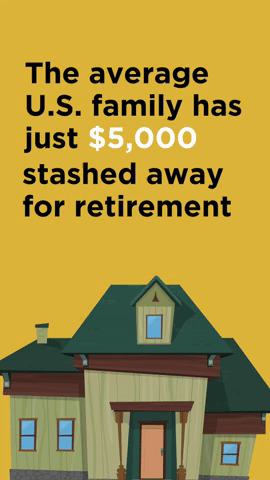 Your EFC helps put the sticker price of different colleges in perspective. Amrein gave this example: If your EFC is $40,000 per year and the cost of attendance is $65,000 per year, then you can expect that your child will receive $25,000 in need-based financial aid. Need-based financial aid can be in the form of "gift aid" that doesn't have to be repaid, student loans, work-study opportunities and more.
In that case, you will be expected to pay up to $40,000 per year, regardless of whether your child attends a school that is cheaper or more expensive. For example, if your child attends a school whose cost of attendance is $15,000 per year, they won't receive any need-based financial aid, since the cost of attendance is lower than your EFC.
Even if you can only save a little bit toward your children's college and retirement right now, "Doing something is better than nothing," Amrein said.
Where do we go from here?
Once you know how much you should save, you have to decide how best to invest those dollars until its time for them to be used.
Two key investment options are state-sponsored 529 plans and Roth IRAs. Each of the 50 states and the District of Columbia has at least one 529 plan of its own. Roth IRA options also abound. To choose the best option for your family, pay attention to details, such as:
Restrictions placed on how the money can be used without incurring additional taxes or penalties
Restrictions on college choice and your level of comfort with those restrictions
The option's effect on taxes
Caps placed on the amount of money you can invest in an option
Whose name the investment will be in, and what effect that will have