This 'Nonprofit Nerd' Helps Organizations Get the Word Out
by
Katie Moritz
Growing up, Sarah Crumrine always wanted to do a job that made a difference. Now she's helping people help more people.
Crumrine is the communications coordinator for the Minnesota Council of Nonprofits based in St. Paul, Minnesota, an umbrella organization that supports thousands of nonprofit organizations across the state, and a self-professed "nonprofit nerd."
---
"I love doing as much with nonprofit organizations as I possibly can," she said. "I always find myself finding another nonprofit organization I want to volunteer for."
She was bitten by the nonprofit bug while studying journalism at the University of Minnesota. The majority of her friends scored typical campus jobs that allowed them to do their homework on the clock, but she decided to work as a literacy tutor in elementary schools.
"I really, really enjoyed going to work every day," she said. "That gave me the taste for (wanting) to do something that's helping someone."
She got her degrees in journalism and social justice with the plan to build a career writing about social issues. But, with the help of a big volunteer project her senior year, she found she was much more suited for the front lines of service work.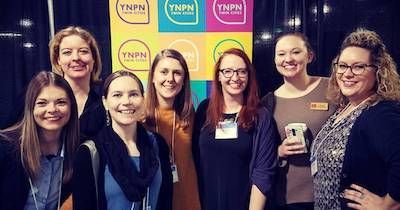 "When I graduated college, I realized I wanted to dedicate 40 hours a week of my time to doing good in the community and having the cheesiest job imaginable, which is doing things for other people," Crumrine said. "This is what gives me so much energy."
The nonprofit hustle
Today, as is the case for many nonprofit professionals, Crumrine juggles lots of roles—like working with the media, writing marketing copy and creating video content.
But one of the most fun and important is traveling the state, helping nonprofits large and small develop their social media presence and audience—at a time when the social media landscape is cluttered, and more than a little depressing.
For some smaller organizations, this includes the very basics, like helping them set up Facebook and Twitter accounts. These first steps can be intimidating, she said.
The most important thing she coaches the organizations on is to share personal stories via social media as often as they can.
"For nonprofits that have really great stories, sharing these stories," she said. And for the organizations that deal with confidential or sensitive topics, "even just putting a human element to a story... reasons why you're doing the amazing work you're doing."
---
"There's a lot of bad news that goes out now," Crumrine said. "People like to see a lot of good, positive, amazing stories, and they like to be inspired."
Reaping the rewards
While burnout is very real for people working in the nonprofit sector, the success stories are what keeps people like Crumrine doing what they do. Recently, kids involved in a local nonprofit called Appetite for Change won a Dot.Org Award for a music video about food sustainability.
"It's super catchy and it's amazing and it was such a cool thing because the kids all wrote it and put it together," Crumrine said. "And it was all their ideas, so it was a bunch of young people coming together (to) spread the message of the amazing work that Appetite for Change is doing."
Crumrine was up for an award of her own, being named a finalist for the Saint Paul Area Chamber of Commerce's 2018 Young Professional of the Year. She still doesn't know who nominated her for the honor, but she said she thinks "the qualifications are someone who goes above and beyond their day job and outside of work, as well."
When Crumrine isn't working at the Minnesota Council of Nonprofits, she's volunteering as the board chair of the Twin Cities chapter of the Young Nonprofit Professionals Network or for cancer support organization Gilda's Club Twin Cities.
In this political environment, people are in need of resources that, often, only nonprofits can provide, Crumrine said.
"I think especially in today's time, there are so many needs that are out there in the community... I really think nonprofits are truly essential organizations," she said.
This article is part of  "Living for the City," a Rewire initiative made possible by The John S. and James L. Knight Foundation.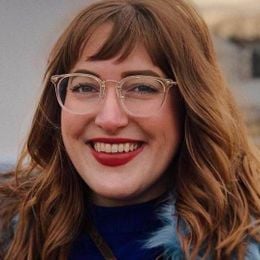 Katie Moritz
was Rewire's senior editor from 2016-2020. She is a Pisces who enjoys thrift stores and pho. Follow her on Twitter @katecmoritz.