Ron Finley Grows Vegetables in a Food Desert
by
Jim Newberry
Cities are supposed to be these jam-packed, intricate communities where everything is available 24 hours a day, seven days a week.
Unfortunately, that's just not true. In fact, more than 23 million U.S. citizens live in "food deserts," areas where low-income residents can't afford a car and don't have a grocery store that stocks fresh fruits and vegetables within a mile of their homes.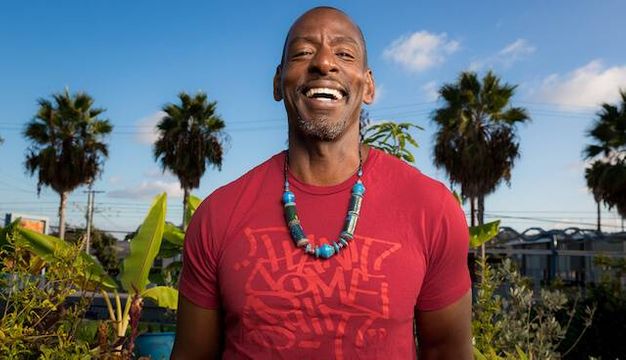 First Lady Michelle Obama is addressing this disparity with her "Healthy Communities - Let's Move!" initiative, offering financing for establishing grocery stores in underserved urban areas.
Ron Finley has taken a different approach.
Frustrated that he had to drive 45 minutes to buy a fresh tomato, Finley brought the tomatoes to him, planting a garden on the City of Los Angeles parkway near his home, using public land to grow fresh produce. Initially, he was cited for gardening without a permit, but he gathered support from other green activists, got petitions signed and turned his corner of South Central Los Angeles from a food desert into a food oasis.
JN: What is a food desert and why is it a problem in neighborhoods like South Central and Crenshaw?
RF: A food desert is a place where there is absolutely no chance, opportunity or hope to get any kind of healthy nutritious food. The food that is distributed in these communities is sub-par and it is coming from different parts of the world, It is sprayed with toxins and poisons and picked before its time. Basically the food is causing more problems than it is solving. On top of that, there is a proliferation of fast food, which a lot of time is the only option that residents of these communities have. It is alarming to see how liquor stores, drug stores and churches are the predominant occupants in our neighborhoods.
JN: How did you get started with gardening?
RF: As a child, I planted a seed in a petri dish. I put it in a paper towel and watched it grow. That was the seed that was planted inside me. Years later, it bloomed.
JN: My understanding is that you have to buy an expensive permit to grow anything other than grass on parkways in L.A. Did I get that right? Any chance of relaxing that law?
RF: No, ever since 2014 you don't need a permit in Los Angeles because we changed the ordinance. You no longer need a permit to grow edibles on your parkway. I don't think the city has done a good job on distributing this knowledge or educating the public on the next steps like hosting workshops or water harvesting but... I'm content with the fact that the city of LA has seen the light.
JN: What's an "ecolutionary?" Did you coin that term?
RF: Yes, I did coin that term. An ecolutionary is someone that cares about people, the planet and the ecology of the world. It's somebody that is a radical.... you can be a radical environmentalist or a revolutionary for the planet. Somebody that gives a f***.
JN: Is it challenging to keep gardens thriving while we have a drought?
RF: Yes! It's challenging to keep gardens thriving when you don't have a drought. The fact that we have one multiplies that to the 10th power. It is extremely difficult and that is why we are living in this desert called Los Angeles. We need to study how we can conserve water and extract it from the air. Like David Hertz with SkyWater. We need more of these kinds of systems here in LA. We have been stealing our water from other places since the inception of the city. I've been told that this is the worst drought in the last 1,500 years. I really don't think people realize the effect and damage that this is causing being that California is one of the agricultural hubs to the world.
JN: Assuming Wikipedia is correct and you collect Blaxploitation posters and memorabilia, what's your favorite in the collection?
RF: That's a very difficult questions because I have thousands of images to choose from and its like asking which is your favorite child. I could tell you a lot of my favorites are BIG posters. Most of my favs come out of Italy because they treat it like an art form. More so than the other countries.
But I would have to say it would be between the American 3-sheet of the original 1960s Oceans 11, the 4-sheet of the Italian Black Orpheus (Orfeo Negro), the French 2-panel Jazz on a Summer's Day, which some people say say is the most beautiful movie poster ever made, or the 3-sheet that Robert McGinnis did for Cotton Comes to Harlem.
This article is part of America's Entrepreneurs, a Rewire initiative made possible by the Richard M. Schulze Family Foundation and EIX, the Entrepreneur and Innovation Exchange.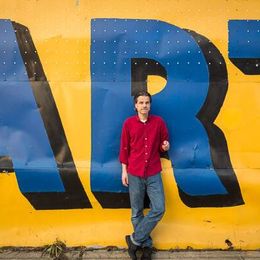 Jim Newberry
is an internationally published, award-winning photographer based in Los Angeles. His interest in photography began as a young child, when his father—James Newberry, who founded the photography department at Columbia College Chicago—gave him a camera and taught him how to use it. He later graduated from Columbia, and soon after began shooting assignments for magazines and record labels. Jim continues to shoot for editorial and commercial clients, as well as shooting fine art photography, especially street pictures.