The Rise of the 'Workcation' — and What It Means for the Future of Work
How some employees are dealing with the pressures of constant connectivity.
by
Emma Banks
In 1930, economist John Keynes predicted that technological advances would make work so efficient by 2030 that average people — say, his own grandchildren — would work as little as 15 hours per week. 
Obviously, for the majority of Americans, his prediction isn't going to come true; today, we're working harder than ever before, and are increasingly incapable of completely stepping away from work, even when we allocate time specifically to leisure. 
True, unadulterated leisure time is harder and harder to come by. Today, American workers are contending with stagnant wages, while white collar workers specifically are under constant pressure to be available at a moment's notice, and the notifications — from email, Slack, Google Chat, and others — are seemingly endless. 
The pandemic has only exacerbated this trend: for the 42 percent of the American workforce that has been working from home for the past 12 to 18 months, there is no longer any physical separation between life and work. 
"I think boundaries have become both harder and more important," says Marc Dickstein, a leadership strategist and career coach based in Philadelphia.
"Unfortunately that can be a tricky combination of factors. It used to be at least somewhat evident that there was a divide, of course, just based on the physical space of work versus home, but now, that's gone."
The rise of the workcation
This is the environment — in which the separation between work and life is increasingly nonexistent — that gave birth to the "workcation." 
A workcation is just like a vacation, with one important caveat: you take your work with you, instead of leaving it behind.
In a culture that's obsessed with constant connectivity, it's an attractive alternative to the norm. You won't come back to a mountain of emails, for example, so there's no pre- or post-vacation stress that often bookends an otherwise relaxing trip. And if you can work from anywhere, why not work from somewhere new? 
"There's an additional flexibility that many people have at their disposal now," Dickstein said.
"One of the ways that people are eager to take advantage of that is by exercising the newfound ability to bring work with them, and sort of leverage some of the freedom that they have to be wherever they want to be. Of course, that comes with the challenges identifying and establishing boundaries that make something like a workcation productive and enjoyable."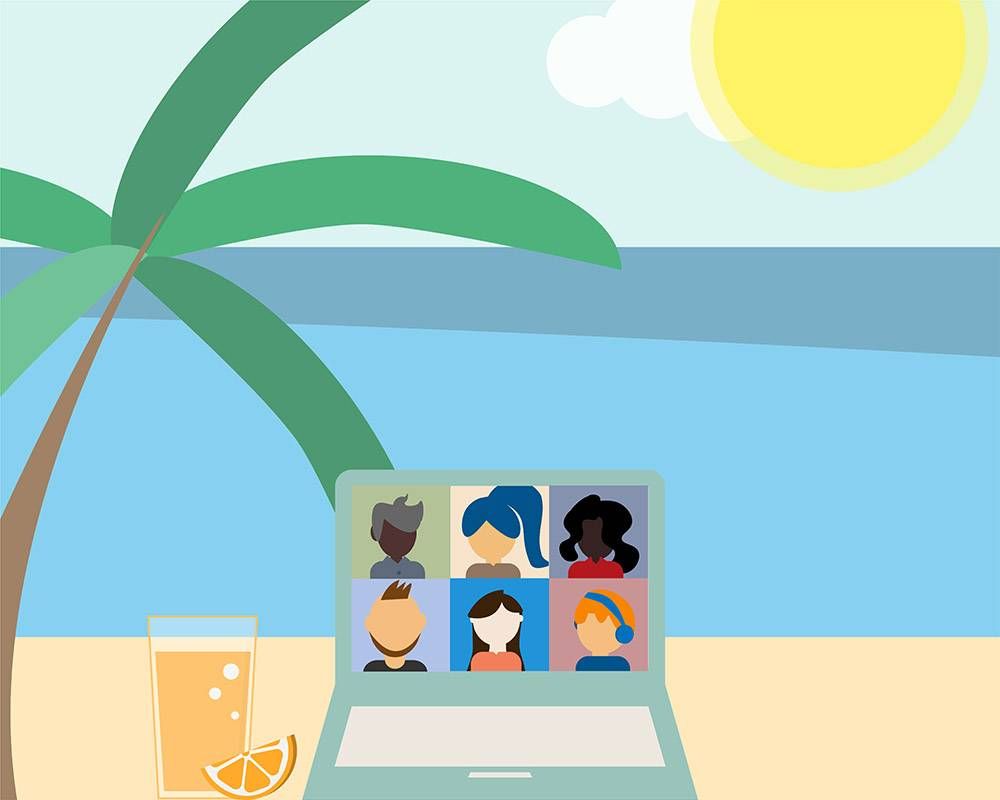 Jessie Headrick took a workcation to Hawaii with two coworkers in January after missing the collaborative environment that she used to have at their office in New York City. 
"I think part of the seed of the original idea was, you know, this vision of being like, 'Oh, we're doing work, but we're also socializing together,' sort of making up for how remote we've been over the past couple of months," she said.
"We were all kind of curious to see what each other's working day actually looked like as well, which was really interesting to be able to have that extra layer of like, Oh, this is what this person is doing. Being able to share notes and spend time together was actually really valuable."
What happened to going on plain old vacation?
Workcation or not, few can afford to set up shop in Hawaii for two weeks.
But even if you are interested in taking one yourself, workcations are not an adequate substitute for legitimate leisure time -- at least according to SOJRN founder and CEO Tara Cappel. SOJRN is essentially a study abroad program for adults who are able to work remotely.
"I definitely don't see this work-from-abroad [setup] as a replacement for vacation," Cappel said.
"And I do think the term workcation gets broadly applied, which makes it confusing to understand what we're talking about, because if you're working full-time, but just from a different location, there's nothing vacation about that."
For Cappel, programs like the ones offered by SOJRN represent an opportunity to actually live somewhere new, versus simply visiting as a tourist. Increasingly, remote work — and, relatedly, the workcation — is the avenue via which workers can experience a different way of life, without giving up everything they know. 
"When I was thinking through SOJRN, one of the big themes was, well, if you're working from home in Seattle, could you be working from home in Tuscany or in Bali or somewhere that you're curious about instead?" she said.
"Maybe you've been there before and you want to spend more time there. Could you realistically set up shop there, live there, have a live-abroad experience while still remaining plugged in and not having to sacrifice your career to be able to do that?"
The erosion of work-life balance
For all the benefits of the workcation, the rise of this new trend is emblematic of a larger problem: the utter lack of work-life balance in most corporate environments.
Workcations aren't the root of the problem; they're just a symptom. But expecting employees to be online 24/7 — even when they're ostensibly taking a break — isn't a sustainable path forward. 
"Being with coworkers in a sort of vacation setting, I think that the challenge is that you are not really stepping away from work," Headrick said.
"I think vacation ultimately can be used as a time to get some perspective, to get some distance from work enough to be like, 'Hey, what's going on in the other parts of my life? How are they doing?' When you're taking a whole week off, but still spending it with coworkers, the risk is that you don't really get that distance."
Remote work is here to stay 
If the pandemic has taught us anything, it's that employees don't need to be physically present at work in order to be successful. 
Companies like Google, Dropbox, Twitter, Slack and Zillow have all announced plans to prioritize remote workers — or go fully remote — as we re-enter the world post-pandemic. Which is to say, remote work isn't going anywhere anytime soon. 
The transition away from corporate office culture a year and a half ago wasn't exactly smooth. There was no timeline, no prediction that proved accurate, and no certainty about the future. But moving to make remote work a permanent reality in our lives represents an opportunity to correct errors and adjust accordingly — in all areas of life and work. 
Ultimately, any transition necessitates a certain degree of flexibility. Cappel welcomes it. 
"The [vacation] format that we have, which we implemented, you know, 50 or so years ago, isn't necessarily what's best for everyone," Cappel said. "If we can now leave the pandemic being able to mold more closely to what works for each individual, I think that's a really positive thing."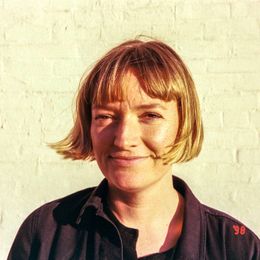 Emma Banks
is a Seattle-based writer and reporter with a focus on queer culture. She is originally from Glasgow, Scotland, but now calls Texas home.