What Are Your Rights as a Student?
A lot of it depends on whether you go to a private or public school.
by
Kyndall Cunningham
For millions of young people every year, college is the first step on a path to independence. The freedom and responsibility that comes with student life is exciting. But it can also make some people feel vulnerable and alone.
That's why it's important that all students understand their rights. It's especially important that transgender students, students with disabilities and minorities are informed about their protections as they're vulnerable to experiencing discrimination in higher education.
Trans students' rights
According to data from the Healthy Minds Study, trans students in higher education between 2015 and 2017 experienced more mental health issues, including stress, than their cisgender peers.
The survey links this to the hostility trans students experience when trying to find housing and use public bathrooms.
While no college or university can guarantee that trans students won't experience some form of prejudice on campus, schools that receive federal funding are subject to Title IX of the 1964 Civil Rights Act that prohibits discrimination based on sex, which includes gender identity.
"That includes access to facilities and housing, refusing to correctly identify them in school records, participation in extracurricular programs and adequate response to sexual assault claims," the National Center For Transgender Equality's Gillian Branstetter said.
Using correct names and pronouns in public spaces is a fundamental way of respecting the humanity of trans and nonbinary people. Branstetter describes this as a "moral responsibility." For colleges and universities receiving federal funding, it's also a legal obligation, whether or not that student's name is legally changed.
"There is no law requiring a school or college to await a legal declaration of a name change before respecting a student's name and pronouns," Branstetter said. "Schools should do so as a recognition of their legal responsibility to treat transgender students equally, as well as their moral responsibility to provide inclusive environments where every student is allowed to thrive."
Branstetter suggests trans students research whether or not the school they plan to attend receives federal funding, as some private, religious institutions don't and therefore aren't beholden to the same anti-discrimination requirements.
[ICYMI: How to Ask About Pronouns, and Why You Should]
Disabled students' rights
Students with physical or learning disabilities can also face obstacles when trying to receive a higher education and participate in extracurricular activities.
According to reporting by The Hechinger Report, only "a third of students with disabilities enrolled in four-year colleges or universities graduate within eight years." The transition from high school to college can be difficult for students with disabilities, as colleges and universities aren't required to provide the same specialized teaching services as high schools under the Individuals With Disabilities Act.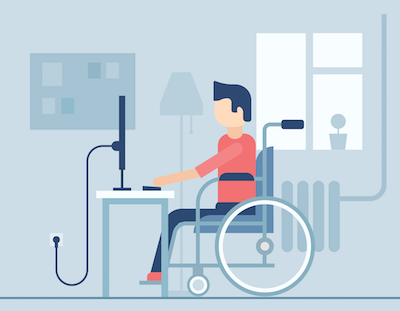 Just as trans students can refer to Title IX, college students with disabilities can look to the Americans With Disabilities Act, which requires all schools receiving federal funding to provide reasonable accommodations on campus and online.
These accommodations can include extended exam time, permission to take an exam in another classroom, copies of notes from a designated note-taker, assistive technology and priority class registration.
According to Mobility International USA, all U.S. colleges and universities must provide physical access to "college buildings, transportation, housing, and other facilities."
However, just because a school provides basic access for students with physical disabilities, that doesn't mean it's easy for them to get around campus. It's a problem college students who use wheelchairs are vocal about and advocate fixing.
Resources for people with physical disabilities, like New Mobility magazine, provide lists of wheelchair-friendly colleges that are worth considering when applying for schools and arranging visits.
[Read: Why Do We Make it So Hard for Disabled People to Go to College?]
Rights to free speech
What about speech rights? In our tense political climate, it feels like the First Amendment is constantly being debated. Whether you engage in on-campus protests or simply use Twitter, knowledge of speech rights is important to have in your back pocket.
Young people are commonly encouraged to self-censor their online posts in case of surveillance by jobs and schools. While private schools can set their own rules about student expression, public institutions cannot discipline students for expressing their political or social opinions online.
Speech that isn't protected is narrowly defined, said Zach Greenberg, program officer for Individual Rights Defense Program at the Foundation for Individual Rights in Education. For example, a "true threat," defined as "those statements where the speaker means to communicate a serious expression of an intent to commit an act of unlawful violence to a particular individual or group of individuals,'" Greenberg said.
Dress is also protected under the First Amendment. Several Supreme Court cases, including the historic Tinker v. Des Moines Independent Community School District around black arm bands worn in protest of the Vietnam War, have upheld this law.
However, "private colleges are not bound by the First Amendment, which only constraints government actors, such as public universities." Greenberg said. "Thus, private schools can set their own rules when it comes to student expression, including how students dress."
Hate symbols, like swastikas, are also constitutionally protected, which can create hostile environments for marginalized students. But as the law tells us, students have the right to speak out against them, too.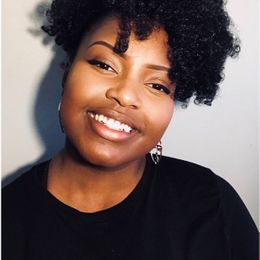 Kyndall Cunningham
is a freelance writer from Baltimore. She writes on a range of topics including film and television.