These Are Your Rights If You're Stopped by Border Patrol
You always have the right to remain silent
by
Katie Moritz
You're driving near one of the United States' international borders when you get pulled over. But this isn't your typical traffic stop.
The officer isn't a member of local law enforcement, they're border patrol.
U.S. Customs and Border Protection, or CBP, has the authority to operate within 100 miles of all U.S. boundaries, including our borders with Mexico and Canada, according to the ACLU. About 200 million people live within that zone, including everyone in New York, Los Angeles and Chicago, and the entire state of Florida.
[For more "America From Scratch," subscribe now.]
Outside of their best-known job of conducting checks at points of entry into the U.S., CBP officers can also pull you over while you're driving in that 100-mile zone.
But just like with any traffic stop, you have rights when interacting with CBP officers.
"The legal principles are the same wherever you are," said Matt Pinsker, a professor of homeland security at Virginia Commonwealth University and a former federal prosecutor who handled border patrol cases. "Police need a reasonable suspicion of unlawful conduct to stop you. Not a hunch or a gut check — they need actual tangible evidence."
That means the officers need to be able to show why they stopped you in the first place. They can't stop you randomly, or because of what you look like. There has to be a legal reason backed by evidence that would hold up in court.
"Agents should always be able to explain the reason for a stop to the driver," according to the ACLU.
During a CBP traffic stop, your 4th and 5th Amendment rights are the same as they would be in any situation with law enforcement officers, Pinsker said. These Constitutional amendments protect you against unlawful searches and seizures, and give you the right to remain silent, respectively.
That means if an officer asks to search your vehicle without a warrant, you can decline. You have the right to refuse to answer officers' questions. You can't be arrested without a warrant or probable cause, and if you are arrested, you have the right to remain silent.
While he was a federal prosecutor, Pinsker was stopped at a checkpoint 50 miles from the southern border, where officers ask travelers about citizenship status. A CBP officer asked to search his vehicle, and he asserted his constitutional rights.
"I said, 'No thank you, I'm good,'" Pinsker said. "That was it. ...
---
"Whether you're dealing with local police or border patrol, your constitutional rights don't stop just because you're close to the border."
[ICYMI: These Are Your Rights If You're Pulled Over by Police]
Navigating a border patrol traffic stop
If you are pulled over by border patrol, act as you would with any traffic stop, Las Vegas-based immigration lawyer Margo Chernysheva said.
"Try not to panic," she said. "Stay in the vehicle until the officer approaches. If they ask you for documents, you provide them with the documents they ask for. And if they do ask more questions than you're comfortable answering, you may ask to speak to your attorney."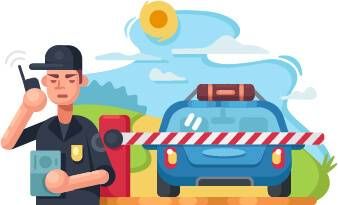 Don't sign any documents without reading and understanding them.
"If (officers) have any statements that they are writing and want the person to sign, the person has the right to review the documents," Chernysheva said. "And if they don't understand the language they may ask for clarification or they may ask for translation.
"If the person does not agree with anything written there, they may refuse to sign them."
The ACLU recommends not signing any documents until you speak with an attorney.
If you're a citizen of another country and you're detained or arrested, "you have the right to remain silent and the right to speak to an attorney. You do not have to provide information about where you were born, how you entered the U.S or how long you have been here." You also have the right to speak with your consulate.
At ports of entry
The rules are different at the border itself.
Every vehicle entering the U.S. is subject to search, without a warrant and without probable cause, Pinsker said. That means if officers at the border want to look through your stuff, they can. They don't need a reason.
You might cross over an international border one day without issue. The next time, officers might look through everything in your car.
"All baggages, containers and compartments are subject to search," he said. "It could be random, it could because it's Tuesday you get searched."
The only exception is if the search is invasive or destructive. Officers still need probable cause to do a cavity search or take apart your car, for example.
You still have the right to remain silent, but refusing to state your citizenship status at the border, and at interior checkpoints, can delay your entry into the U.S. while officers verify your information.
"At the border, you're dealing with some different issues than you might have in New York City," for example, Pinsker said. "At that point, the rules are very different."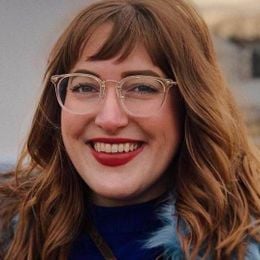 Katie Moritz
was Rewire's senior editor from 2016-2020. She is a Pisces who enjoys thrift stores and pho. Follow her on Twitter @katecmoritz.