How to Find the Right Therapist for You
by
Christine Jackson
We turn to our friends and the internet for all kinds of advice, but, when it comes to mental health, there are things you may not know how to ask, or even think to ask.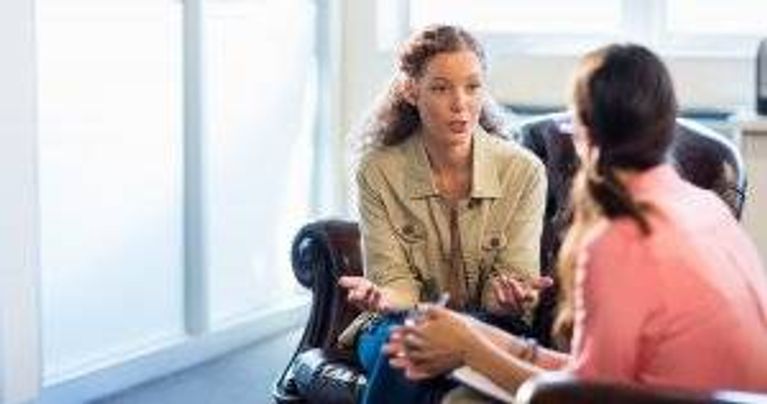 Once you're out in the working world and the student counseling center is no longer an option, how do you get the mental health help you need?
Mental health is often considered a crisis in the U.S., and many people don't receive proper care. Mental Health America's 2017 State of Mental Health Report determined that 43 million Americans have a mental health condition, but 57 percent have not received treatment for it.
Some people don't have access to mental health help, or don't know where or how to get it. In 2015, a survey by by the Anxiety and Depression Association of America, the American Foundation for Suicide Prevention and the National Action Alliance for Suicide Prevention found that 90 percent of Americans valued mental and physical health equally, but about one-third found mental health care inaccessible.
These discrepancies don't need to exist. While seeking out mental health help might feel more daunting than scheduling those regular physicals you've been getting since you were a child, seeking help for your mental health doesn't have to be stressful. Attitudes about mental health have changed significantly over the past decade, and that same 2015 survey even found that adults ages 18 to 34 are most likely to consider seeing a mental health professional a sign of strength.
"We must continue to improve access to care and treatments, and we need to put a premium on early identification and early intervention for everyone with mental health concerns," said Paul Gionfriddo, president and CEO of Mental Health America.
Remember that finding a therapist who works for you is much like finding the right doctor to treat a knee injury or sickness. Many of the same rules apply. Here's how to get started:
1. Do your research
Seeing a therapist isn't all leather chaises and being asked, "How do you feel about that?" despite what the movies may have taught you. Do your homework on the different kinds of therapy out there, what you think might work for you and what you're interested in based on what you're dealing with.
There are plenty of online resources dedicated to making sure people know what's available to them. Try these lists from GoodTherapy.org and Psychology Today.
2. Know what resources are available to you right now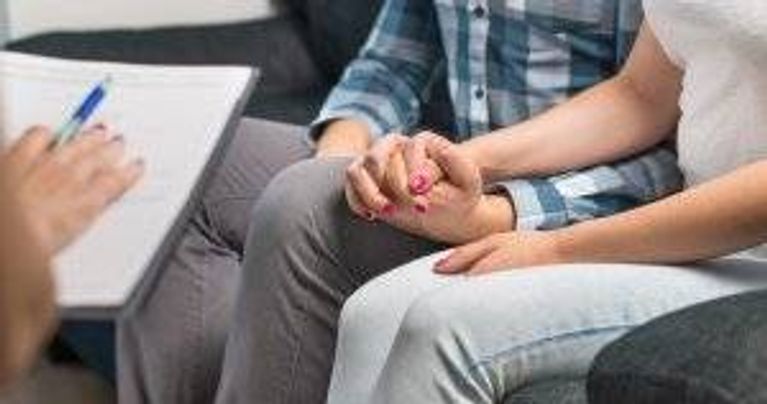 Many employers have an Employee Assistance Program specifically designed to help employees get mental health help. They usually offer assessments, short-term counseling, referrals and follow-up services.
But some employees don't realize an EAP exists for them, or carry misconceptions about the program. So let's clear those up real quick. Using an EAP is confidential, you don't need permission from your boss or HR to use it, and it's free.
3. Shop around
The first therapist you see isn't always going to be the perfect fit. If you try out a doctor and don't like them, try someone else. Referrals are always a great place to start, but just because a friend or family members clicks with someone doesn't mean you will, too.
Remember, working on your mental health is about finding what works for you and you only. If you're not sure where to start, try Psychology Today's Find a Therapist page, which has listings for mental health professionals across the U.S., Canada and U.K. You can search based on expertise, like LGBTQ issues, anxiety or addiction.
4. It's not a lifelong commitment
When a relationship isn't working out, you break up. The same goes for your therapist. If they're not a good fit or you don't feel like you're getting what you need, you can leave and move on to someone new. That's okay. In fact, it's for the best. You deserve to receive the best possible care for your situation, and you moving on may also open up that opportunity for someone else.
5. If you can't wait, don't
While shopping around for a perfect fit is great in the long run, sometimes you need help more urgently. Emergency or crisis appointments can be made in cases of life-threatening circumstances, current or recent traumatic crises and serious mental illness, and often allow a person to be seen the same day that an office is notified of the emergency.
In these appointments you will often go through what brought on the crisis situation, be assessed and given recommendations for how to proceed with your mental health care from there.
Christine Jackson
 is a Missouri-based writer and editor who loves the arts but never seems to write about them. Her holy trinity includes the St. Louis Blues, David Bowie and whoever invented iced coffee. You can find her on Twitter sharing snarky quote tweets @cjax1694.