Rick Steves' Guide to Traveling at Home and Fighting Fascism
How the expert of all things Europe navigates social media, quarantine and activism.
by
Sabrina Crews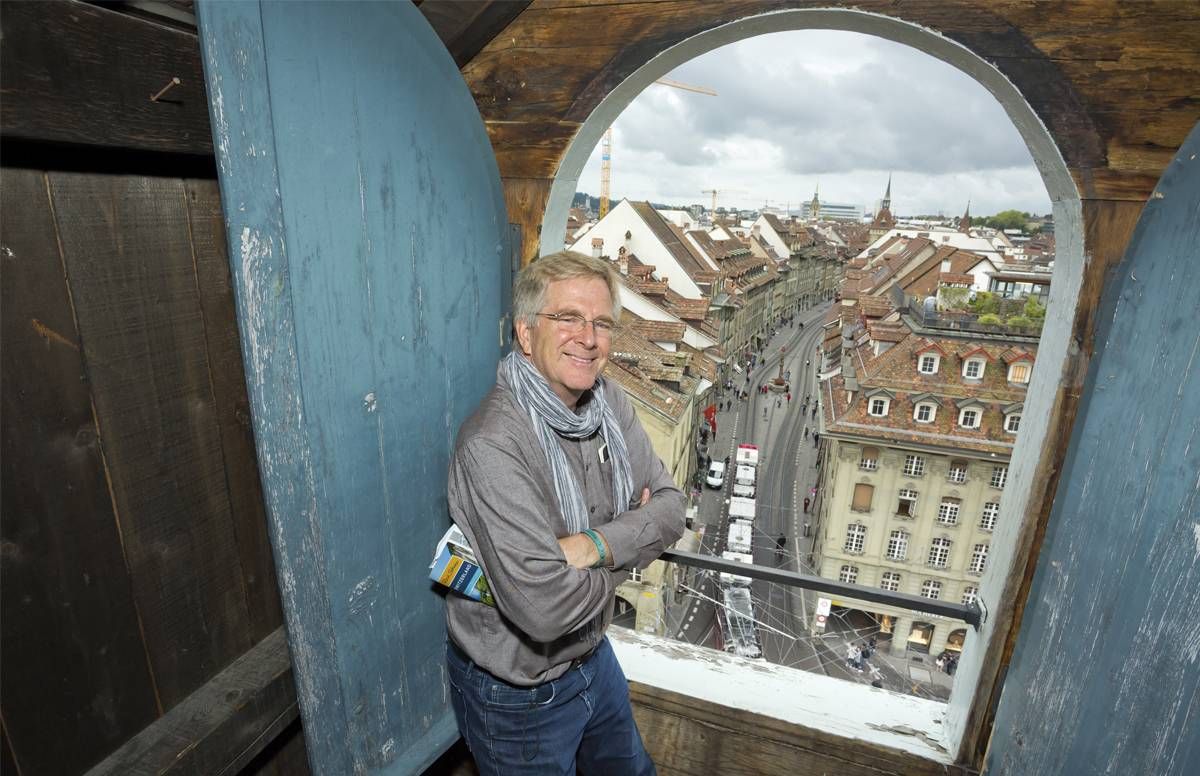 30 seconds into "Rick Steves: The Story of Fascism in Europe," you know it's going to be awesome. The one-hour special opens with its celebrated host, who self-identifies as "fanatically positive" and "militantly optimistic," wielding an ax. This weapon, he explains, symbolizes fascism's brutality.
Rick Steves produced the episode two years ago, but reflected on the program in a recent blog post, comparing the rise of fascism in 1930s Europe to current affairs in the U.S. As soon as I finished reading, I knew I had to ask him about it.
A renowned guidebook author, radio host, television personality and expert of all things Europe, Steves is also a PBS colleague. We'd already made plans to discuss his dynamic social media presence and fandom among younger adults, but I wasn't sure how to take our conversation from Instagram to despotism.
Steves, speaking from his home in the Seattle area, made it easy. When a tech gaffe delayed our Zoom chat by a few minutes, he dismissed my apology.
"Oh, we're all just figuring this out together," he said.
No topic seemed off-limits during our conversation. A little less effusive and a little more stream-of-consciousness than his public television alter ego, Steves was still gracious, still brilliant, always compelling.
What's it like to be widely embraced by new generations of viewers?
I'm not really focused on generational differences. When you're on the road, it's like the great equalizer, and I'm particularly pleased when young people are holding onto my book like it's their key to travel happiness. It's especially nice now, in a time where people are seduced by new kinds of information.
But I don't think I'm helping young people or old people travel: I'm helping people travel. I love that I can be the grown-up hippie that I am, and it still works.
What's your favorite social media platform?
My life is overfilled right now with stimulation and people, so I don't need social media. On the other hand, I love to amplify my ideas. I gotta say, I'm kind of addicted to the fun of posting something on Facebook and then seeing how it gets traction, reading the comments. And with Facebook, I can mobilize. I just got 1500 people to give to (voter protection organization) Lawyers and Collars.
Do you hate Instagram?
I don't hate Instagram, but I like words more than pictures. I like being in the moment. I like putting the camera down and actually feeling the mist of a waterfall on my face. I like standing in front of a piece of art and not worrying about how I can get a picture with it, but how can I enjoy the purpose of that art? How can I be taken back to that time and how can I share with the passions or challenges or the genius of that artist? I like the substance of it.
What I see now when I go around Europe is crowds of people waiting in line to stand on a certain dock, or at a certain viewpoint or intersection, and I say, "What is that crowd?" "Oh, those are Instagram people." I don't get it. I don't know why you all have to stand in the same place and take a picture of the same view.
So, no, I don't hate it. I just would rather write a poem than take a picture and compete with everybody else. For me, to travel is to collect ideas. I have to have a notebook in my pocket. It's like ideas flutter by like butterflies, and I snare those ideas.
That's what enriches the travel experience. I'm getting out of my comfort zone. I'm trying new things. I'm broadening my perspective. That's what I find rewarding.
You wrote your first book at 25. What's it like, revisiting your earliest work?
Well, that's 40 years ago. Back then, there was no internet, and you didn't really travel around with a telephone. It was a whole different world in so many ways. But the essence of travel, the magic of travel, the wonder of travel, is the same. People are the same.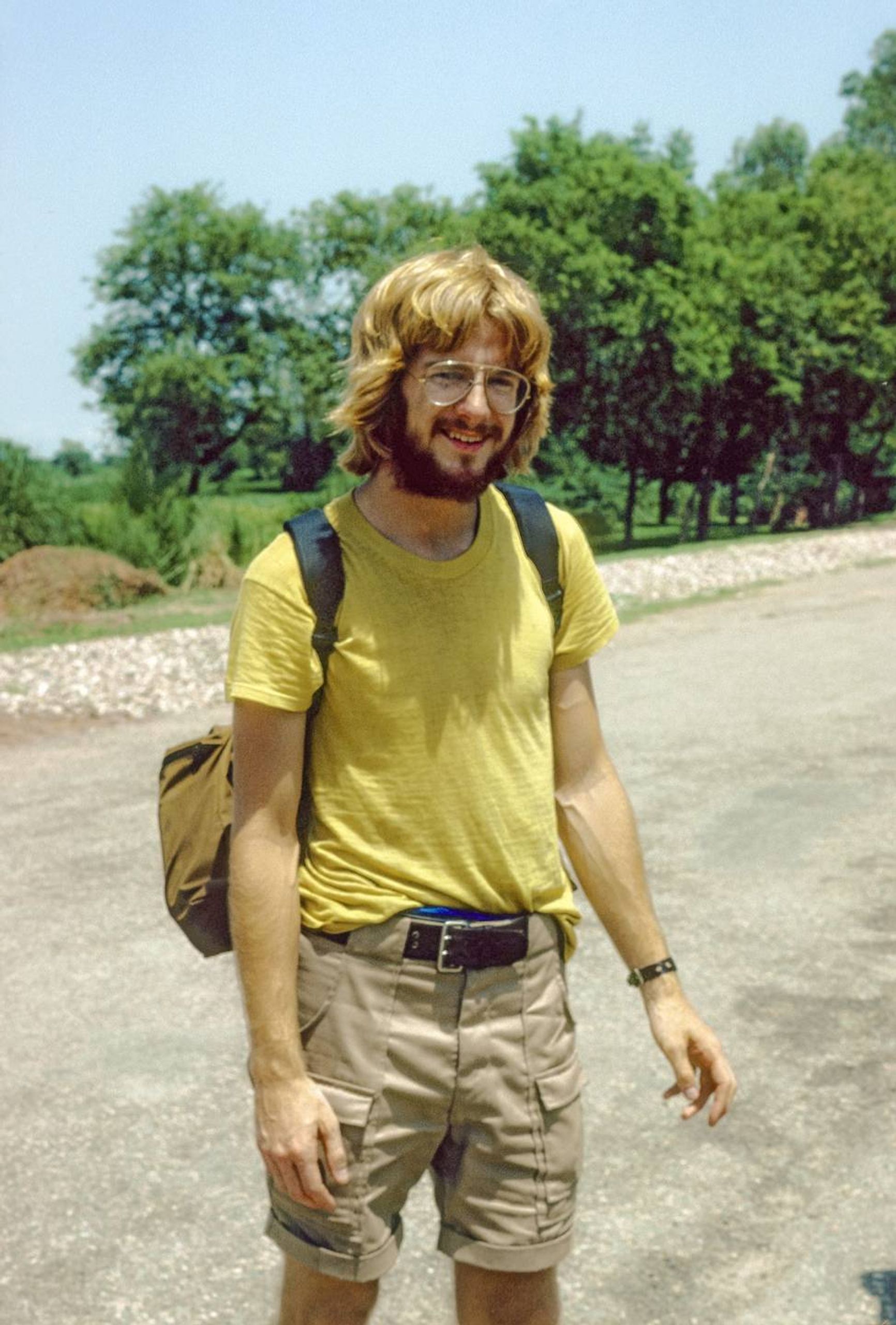 If you learn to play pétanque with a bunch of people in a village square in France, or if you share an ice cream cone with a new friend at a piazza in Naples, or if you go into a bar in Dublin and have a Guinness with some new friend, that's the same 40 years ago as it is today.
That's what I'm really thankful for, and I just trust, when I'm sharing my passions about a lifetime of travel, a younger traveler can find that of value.
How do you continue to bring a fresh perspective to your travels?
Well, there's something called road bias. Let's say — where do you live?
Minneapolis.
So let's say, between Minneapolis and some town to the south, you're driving the same road all the time. If that's all you do, it gets old, and you don't learn anything. But, let's say you want to get off the main road and into the backroads. You do that by doing things differently.
That's what I do to keep things fresh: I experiment. I get out of my comfort zone. I celebrate when I make mistakes. I celebrate when somebody rips me off!
Really?
Because I learn! That scam is part of my work. I can share it. I've got a never-ending challenge that keeps my travels fresh: to give people hard opinions, so Americans, who have the shortest vacations in the rich world, can use their time smartly.
Another way to keep things fresh is hiring local guides to be my friend. When you look at my TV show, it seems like I have friends everywhere, doesn't it?
A friend in every place.
I know it. But I'm just paying them.
(Laughs)
That's a luxury for me. Young travelers may not have the money, but they have the social skills. They have the energy. They can have as many friends as I do. We're just fascinating, fun people — especially when we travel.
What's quarantine life look like for Rick Steves?
I see this quarantine as therapy for somebody who's addicted to being productive, because I am really turned on by productivity. Right now, I'm not able to be as productive as I like to be. My calendar's empty, you know? I've never sat at the same table to eat 50 dinners with the same person for 50 nights in a row. It's really interesting.
(Laughs)
But I'm harnessing that joy — that spirit of wonder and curiosity — that travel is fundamentally all about, right here at home. 
I'm learning how to cook. It's amazing that I haven't made rice or pasta for 40 years. I've had an oven for ten years in this house and never turned it on. I have never felt the joy of a knife cutting through an onion.
It's really kind of fun because it lets me know that there are all sorts of frontiers that I used to discount as things that aren't as interesting as travel, but they're frontiers that actually are a kind of travel, like getting to know why people love dogs. I never thought I would cuddle with dogs every night, and now I do!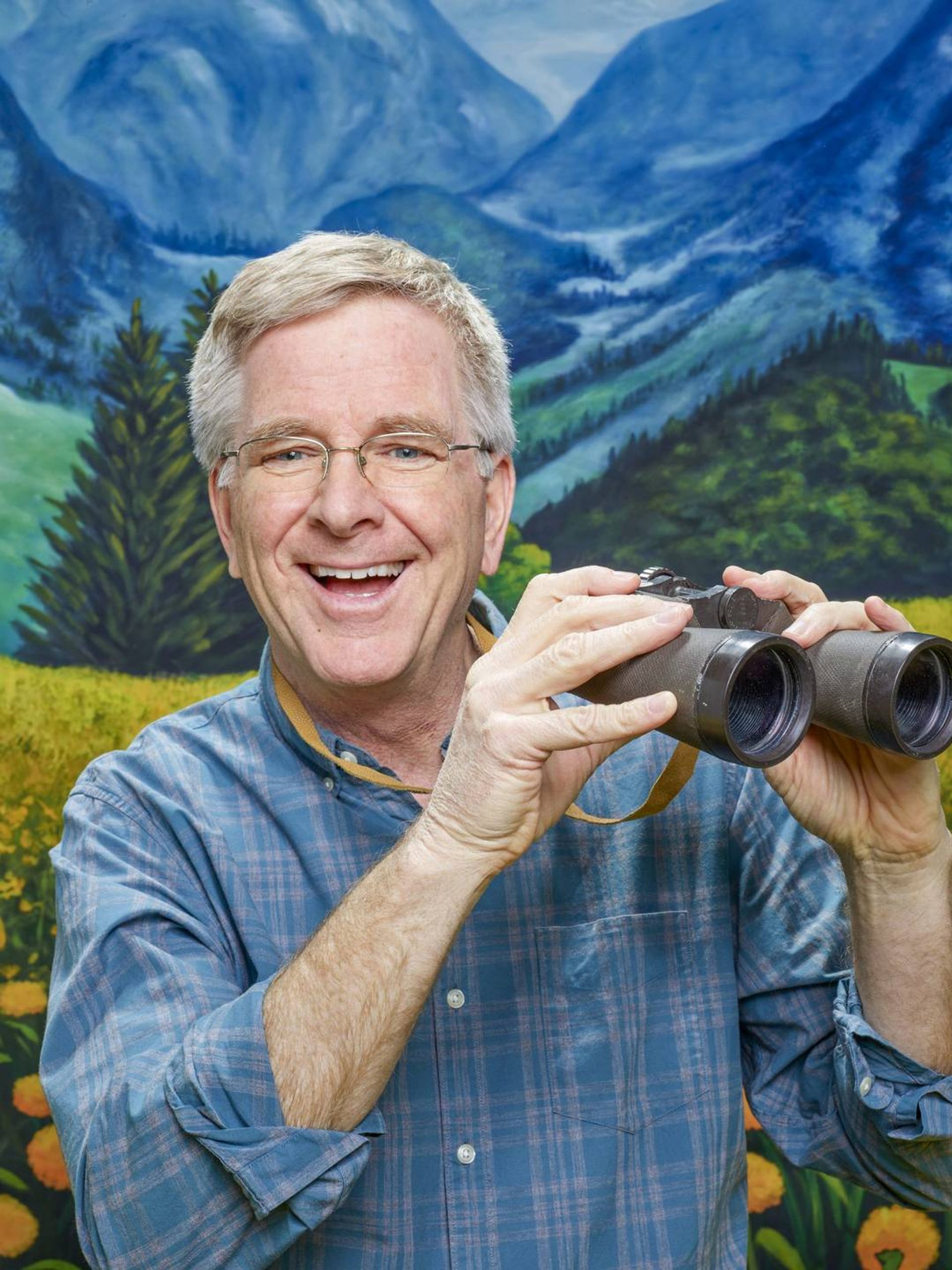 I'm enjoying my piano more than ever. When the sun goes down, I get out my trumpet and I stand out here on my little balcony, overlooking my town, and play "Taps." It's an eccentric thing to do. And every night, all over the town, people clap.
So, there's life after travel here. We privileged Americans sometimes forget that these modern challenges hit the poorest of people the hardest.
We have to remember there are people south of the border who are struggling. Even if you're motivated only by greed, if you know what's good for you, you don't want to be filthy rich in a desperately poor world. That's the theme of my new show, Hunger and Hope. 
I wish voices of compassion and global perspective were more eloquent in our society. I find myself in a role where I'm saying some things that I wish politicians were saying. And I'm just a travel writer.
Why do you feel so compelled to speak up right now?
The trajectory of our country really saddens me. And it really saddens me for people who have most of their lives ahead of them: young adults.
If I were a young adult, I would be pissed off. Sure, march all you want, that's great. Solidarity. But what are you gonna do when the marching's over?
There are so many reasons for caring, engaged people — young or old — to have their voices heard. And the way to have your voice heard is, simply, to vote. Your vote matters.
If people become activated and smart politically, this is an opportunity. If we lose this opportunity, the cost is going to be huge. Young people are going to inherit a world that's a shambles. I just hope that the police brutality and racial justice discussion that's happening now can make a difference. 
One way to certainly make a difference is to ensure honest and free access to the polls. That's why I'm supporting Lawyers and Collars. I mean, there's chaos! It's a racist kind of chaos, in some states, for white people to be able to hang onto power.
Lawyers and Collars chooses states that have a problem with racism when it comes to voting, and it pairs lawyers with pastors in black communities so they can fight to defend the right to vote.
You've suggested that now is the time for U.S. citizens to stand up against the rising anger and fear that can lead to fascism. What specific actions would you like to see young adults take?
Get comfortable speaking out. If we speak out together in solidarity, we can defend democracy. Take your citizenship seriously.
My whole mission as a travel writer, as just a good citizen, is to inspire people to get out and get a perspective. Not to be afraid.
Fear is a big deal in our society. Roosevelt said we have nothing to fear but fear itself, and everybody celebrated that until recently. Now, people seem to want to be afraid. We need to get out. Fear is for people who don't get out very much.
If you're afraid of gay people, you probably don't know any gay people. If you're afraid of Black people, you probably don't know any Black people. If you're afraid of the Muslim world, you probably don't know any Muslims.
If we get out, we realize we're all in this together and the world is filled with joy and beautiful people. It makes you a positive person. It makes you believe you can make a difference. It helps you. It inspires you to do things that are constructive and loving. I'm so thankful that my travels have given me a broad view, a worldview. It's the most important souvenir.
This interview has been edited for clarity and length.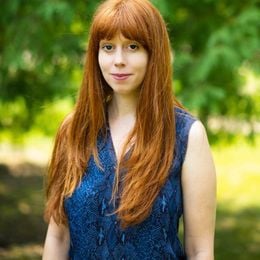 Sabrina Crews
is Rewire's audience engagement editor and a lifelong PBS kid. Follow her on Twitter @sabrinafaydra.