Should we rewrite our constitution?
by
Josef Lorenzo
The average lifespan of a country's constitution is 12 years. But the U.S. Constitution has been around for more than 200. Is it time for a rewrite? And if we did re-do our user manual, who would lead the charge? "America From Scratch" host Toussaint Morrison looks at examples from around the world and wonders: Could a rewrite of the constitution work in the U.S. at all? Featuring Marie Failinger, professor of law at the Mitchell Hamline School of Law; Silja Bára Ómarsdóttir, adjunct lecturer at the University of Iceland; and Chief U.S. District Judge John R. Tunheim.
Join the conversation!
Share your thoughts in the YouTube comments. Be sure to subscribe to the "America From Scratch" YouTube channel while you're there!
Want to dig even deeper on these topics? Listen to our podcast!
"America From Scratch" is produced by Rewire for PBS Digital Studios as part of the Twin Cities PBS initiative "In It Together." Made possible with funding from The Corporation for Public Broadcasting.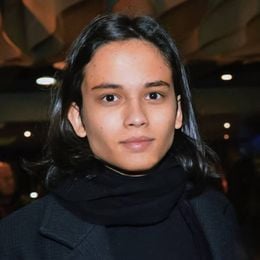 Josef Lorenzo
 When Josef was 10, he created a 20-year plan for winning an Oscar. So far, Emmys? Check. Tellys? Check. Joining Rewire as a video producer? Check!