What if you can't afford a divorce?
by
Kyndall Cunningham
Divorce can obviously bring emotional pain. But for those of us struggling financially, the expense of getting a divorce can be an even tougher reality.
According to Thumbtack.com, the average cost of a divorce in the United States is about $15,000 per person, "including attorney's fees, court costs and the cost of hiring outside experts."
These expenses vary depending on what the divorce process entails and how the couple choose to approach it. More contentious divorces involving custody battles over children can go to trial if the spouses and their attorneys can't come to an agreement, which can cause legal fees to balloon quickly.
Some divorces don't involve attorneys, and couples settle their agreements with the help of a mediator, saving more money.
Do a mediated divorce if possible
Dori Shwirtz of Divorce Harmony recommends the latter for most couples.
"The average cost of mediation is anywhere from $150-$300 per hour," said Shwirtz. "Many mediators also offer packages which can make the per hour price less expensive.
"The number of mediation sessions varies from couple to couple depending on their dispositions and the issues that need resolving but the average number of hours needed is usually between three and five. "
A mediator serves as a neutral third party as couples come to agreement over issues like alimony, child support, visitation and division of assets.  While mediators are trained to assist in conflict resolution and offer suggestions when needed, the decision-making is ultimately left up to the parties.
"Even if you can afford a typical divorce with two dueling attorneys, a mediated divorce is the better option for most couples," Shwirtz said. "Mediation is an out-of-court process that allows the couple to come to an agreement on any outstanding issues that must be resolved before the divorce is granted."
In this current moment of social distancing, mediation is also possible to do from home. Divorce Harmony along with  other mediators offer virtual sessions and online drafting and filing of documents.
"In a traditional divorce, this would not be possible because the parties would have to go to court at least once, which may be difficult at least in the next few months," Shwirtz said.
Don't be afraid of big firms
Even if you go through with an attorney-led divorce, there are still ways to avoid going broke. Attorney Russell Knight of the Law Offices of Russell D. Knight says individuals seeking divorce attorneys make the common mistake of judging law firms from the outside. While a big firm with multiple lawyers and staff might seem more costly, going to a small office with one divorce attorney could end up charging you more.
"The big firm will always have a higher retainer and seem more expensive," said Knight.  "The small solo attorney will have a lower retainer and maybe even a lower hourly rate.  In the end, the small firm might be more expensive because the divorce lawyer is doing everything by him or herself."
Seek out paralegals
Knowing the difference between a partner, an associate and a paralegal at a firm can make a big difference in how much you spend.
"A partner is someone who has equity in the firm," Knight said. "All partners bill higher.  An associate is a lawyer who is an employee with a stake in the firm's ownership.  Associates seem to charge less."
Paralegal aren't lawyers, but they can still be helpful in your divorce. The American Bar Association defines a paralegal "as a person qualified by education, training or work experience who is employed or retained by a lawyer, law office, corporation, governmental agency or other entity and who performs specifically delegated substantive legal work for which a lawyer is responsible."
Paralegals can prepare divorce forms for you in place of an attorney for a lower price. While they can't give legal advice, they can answer questions you have about the process, like how to serve your spouse or how to fill out your divorce forms correctly. Like with an attorney, it's crucial to research a paralegal's background before hiring one and seek out one with previous divorce experience, if possible. According to Knight, you could be getting "an experienced professional" or a "glorified secretary" if not careful.
"To save money, a lawyer who has experienced paralegals is the best," Knight said.  "A paralegal who has 5+ years of experience will prepare every piece of legal paperwork perfectly."
Get your emotions in check
"The most common mistake is that because divorce is one of the most traumatic experiences someone will go through, they often aren't thinking clearly and make rash decisions without thinking things through," Shwirtz said.
Maybe the most important piece of advice to remember throughout the entire process is to keep your emotions in check. Making monetary decisions from an emotional place or to spite your ex can negatively affect your finances in the end. Think of the long term.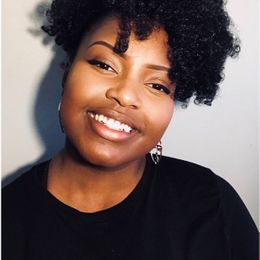 Kyndall Cunningham
is a freelance writer from Baltimore. She writes on a range of topics including film and television.