Rewire Eats: Triumphant Tiramisu Cake via 'The Great British Baking Show'
by
Mantha Petrovich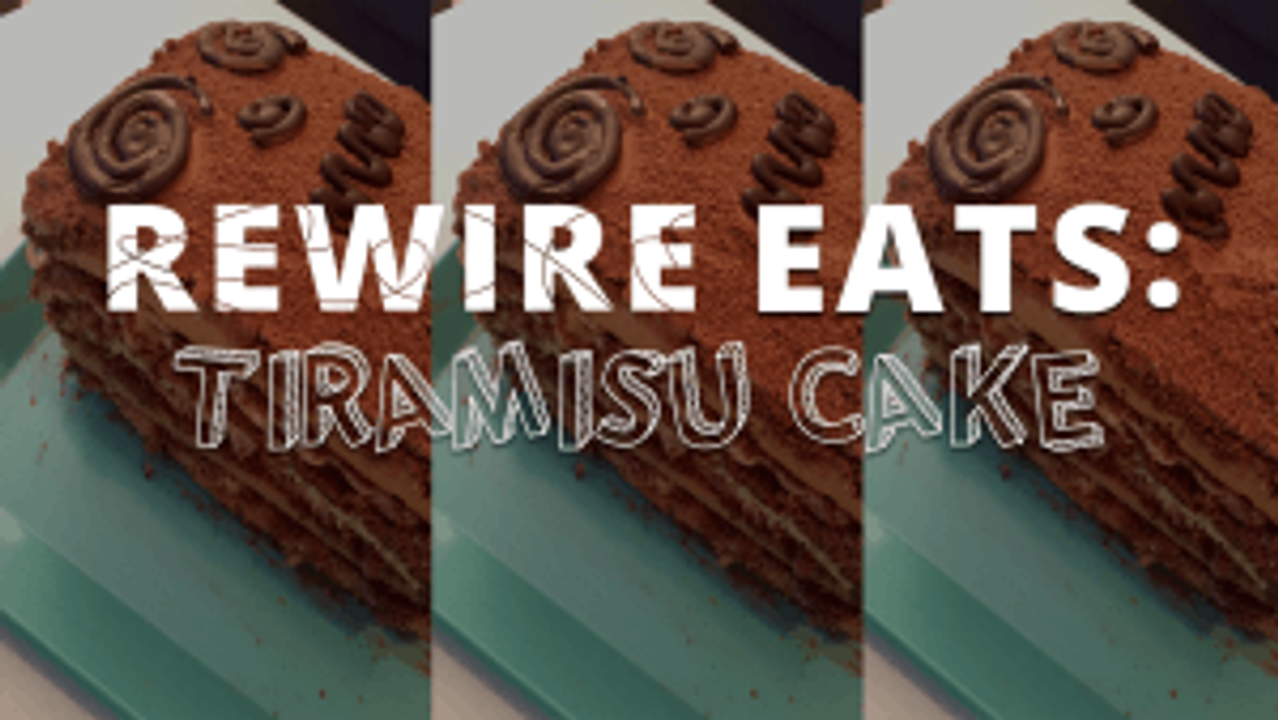 "The Great British Baking Show" has inspired me to put my baking skills to the test and try a recipe that was used in the competition. I'm a big fan of desserts so when I saw the tiramisu recipe (featured in season two), I went for it!
Even though I bake a fair amount, I've never made a tiramisu. I was entertaining over the Fourth of July and thought it was a perfect time to give it a try. Although I'm not completely against the idea, I didn't want to eat an entire tiramisu by myself.
I soon realized that some of the ingredients are found easier in the U.K., but I was able to find the exact thing or a substitute (For example, we use "caster sugar" instead of "superfine sugar"). At first I was intimidated by the numerous steps (all 19 of them), but I took my time and it turned out pretty well.
Step 1: Make the sponge
Those of you who watch "The Great British Baking Show" know that sponge is a staple in cakes. I'm used to a tiramisu with ladyfingers, but this one called for sponge. You have to mix the ingredients with a hand-mixer until it becomes very light in color and has a spongy consistency.
Then, bake it in a Swiss-roll pan. I didn't have a 14 x 10 inch pan, so I used a 15 x 10 inch. It turned out just fine! I think Mary Berry would've given my sponge "the okay."
Here's where I cheated…the directions say to cut this in half THROUGH the middle, then again into four square pieces. I tried my best to cut as directed, but it was too thin for my set of skills (and knives) and the sponge started to fall apart. Instead of destroying it, I cut the cake in four rectangular, thicker pieces on the pan (shown below), not cutting through the middle.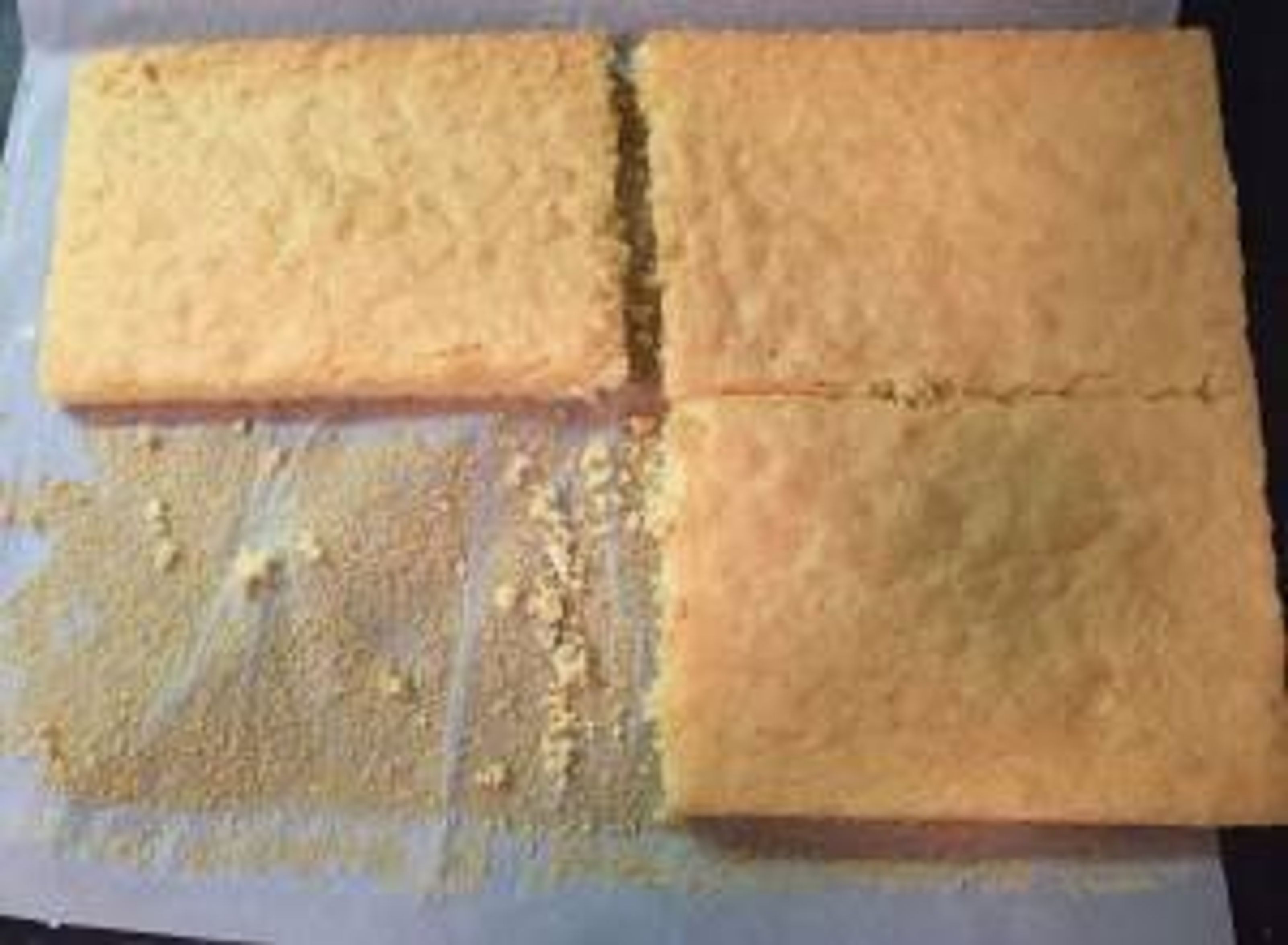 Step 2: Make the filling
First: Mix coffee granules, brandy and water as one part of the filling.
Second: Make your mascarpone frosting. Using a hand-mixer, beat the mascarpone, icing sugar (confectioners' sugar), and double cream.
Third: Grate chocolate for the tops of your layers.
Step 3: Time to layer
Start with your sponge. Pour the coffee/brandy mixture evenly across the sponge. I didn't have a brush, so I used a squeeze bottle. After the sponge is soaked, spread the mascarpone frosting evenly across the layer. Finally, cover the frosting with the grated chocolate.
Repeat this with the next two layers. On the fourth and final layer, stop at the mascarpone frosting and then refrigerate for at least an hour.

Step 4: Decorate and enjoy!
Take your almost-complete tiramisu out of the fridge and cover the top with cocoa powder.
Now, it's time to decorate with chocolate shapes.
I wanted to get back to the party, so I put myself up against the clock just like a contestant, giving myself about 15 minutes. In order to make the shapes, heat the chocolate on the stove and get a piece of parchment paper ready. The chocolate needs to cool a bit before making the shapes.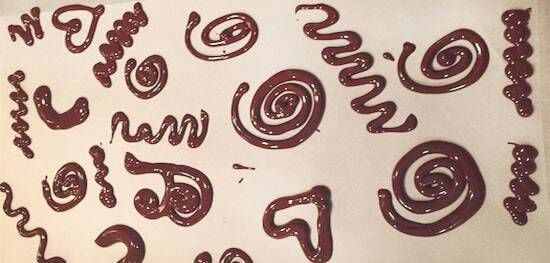 After it cooled, I used another squeeze bottle to make shapes on the parchment paper. I wanted to make a bunch to see how they would turn out—some came out great, others were eaten and not used as decoration. I have NO idea how the contestants made gigantic trees in under 10 minutes.
After they cool, place them gently on the cocoa powdered covered top and voila, ready to serve!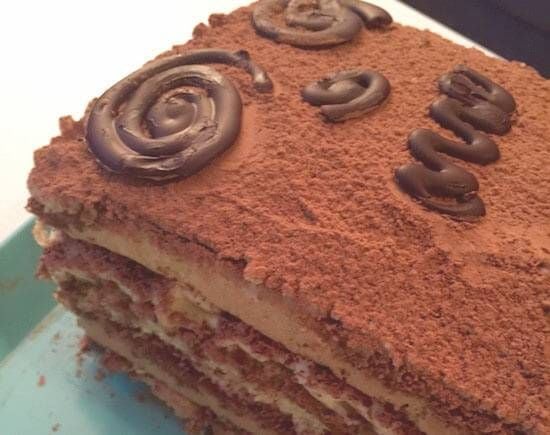 Although it took longer than chocolate chip cookies, it wasn't impossible. It's time consuming, but great for a dinner party as mine served about 10 people with leftovers.
Would I win the technical challenge? Probably not, but it tasted fantastic and was a crowd-pleaser!
If you'd like to try it yourself here's the recipe. Watch "The Great British Baking Show" PBS.org or your local PBS station.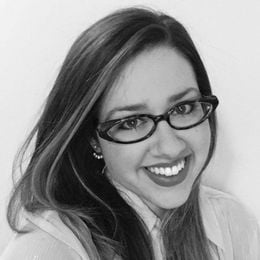 Mantha Petrovich
 has Midwest roots and an East Coast upbringing. She arrived in Minnesota after graduating college in Pennsylvania and has grown to love the Twin Cities—and the number of winter hats she can wear. Mantha has worked at Twin Cities PBS for nearly five years and is an associate development officer in the Development department. She has a love for baking, a passion for television and enjoys petting strangers' dogs until she can adopt one of her own.