Rewire Eats: Opposites Attract With This Watermelon Feta Salad
by
Katie Schutrop
This edition of Rewire Eats is an ode to all the odd couples out there. Just like Lucy and Ricky or Oscar and Felix, sometimes the most opposite individuals can make for an amazing team. That's how I feel about watermelon and feta cheese: one is sweet and savory, the other tangy and salty. And I'm here to say that together they are DELICIOUS.
That's right. If recipes were a Nick at Nite TV show, this watermelon feta salad from PBS Food would be the "I Love Lucy" of the Thursday night lineup. A total hit, I tell ya!
Not to mention, it's so easy to make. So easy, that I had trouble figuring out what to take pictures of for this blog post. That's how few steps this takes.
So keep reading to find out how to make this fantastic salad that's perfect for a summer BBQ, light lunch or side dish to a frozen TV dinner.
1. Gather ingredients (serves 6-8).
6 cups cubed watermelon
1 cup crumbled feta cheese
¼ cup thinly sliced red onion
¼ cup chopped fresh mint
¼ cup fresh lime juice
1 tablespoon extra-virgin olive oil
(Notice the onions are already chopped because I forgot to snap a true before picture. There's so much to remember with this food blogging!)
2. Get to chopping.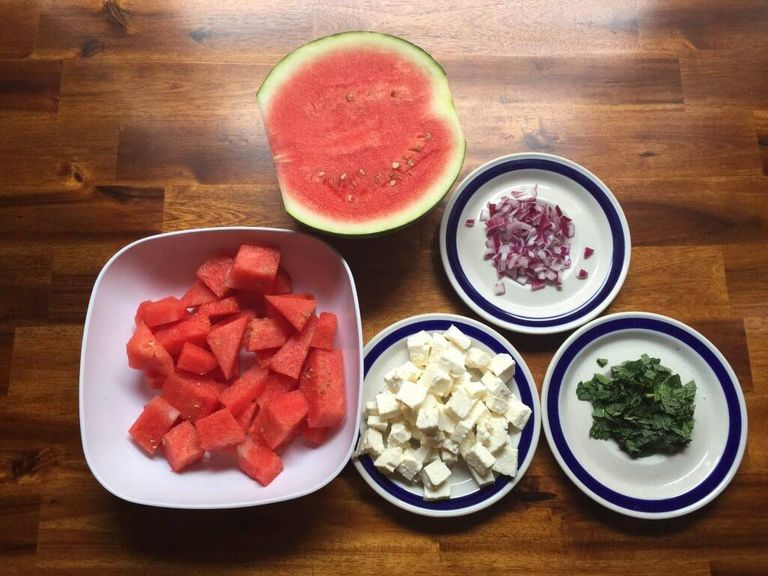 Chop your watermelon, feta cheese, onions and mint. This is the most time consuming part of this short process.
3. Add lime.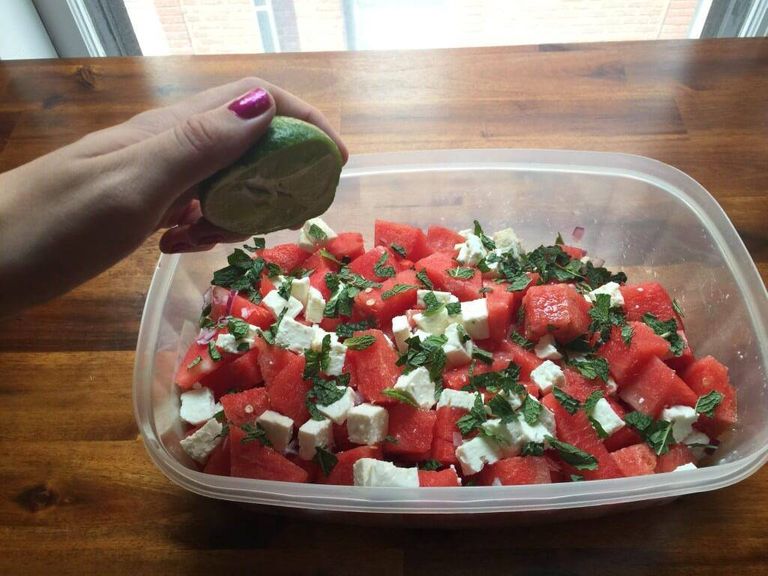 Combine your chopped ingredients in a bowl and add the lime juice. (Isn't it pretty?)
4. Add olive oil.
One tablespoon will do! (Can you tell I'm trying to drag this post out?)
5. Enjoy!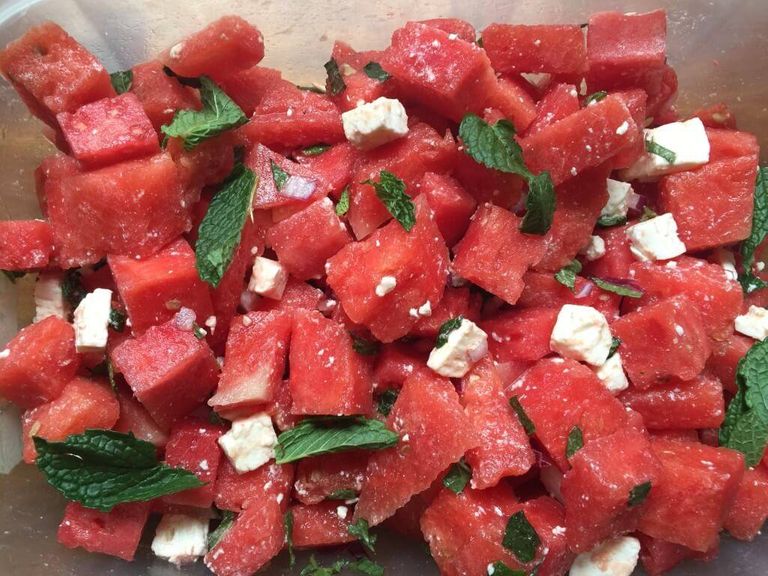 And you're done. All that's left is to devour your new creation and impress all your dinner guests with this tasty and refreshing salad.
Oh, and FYI...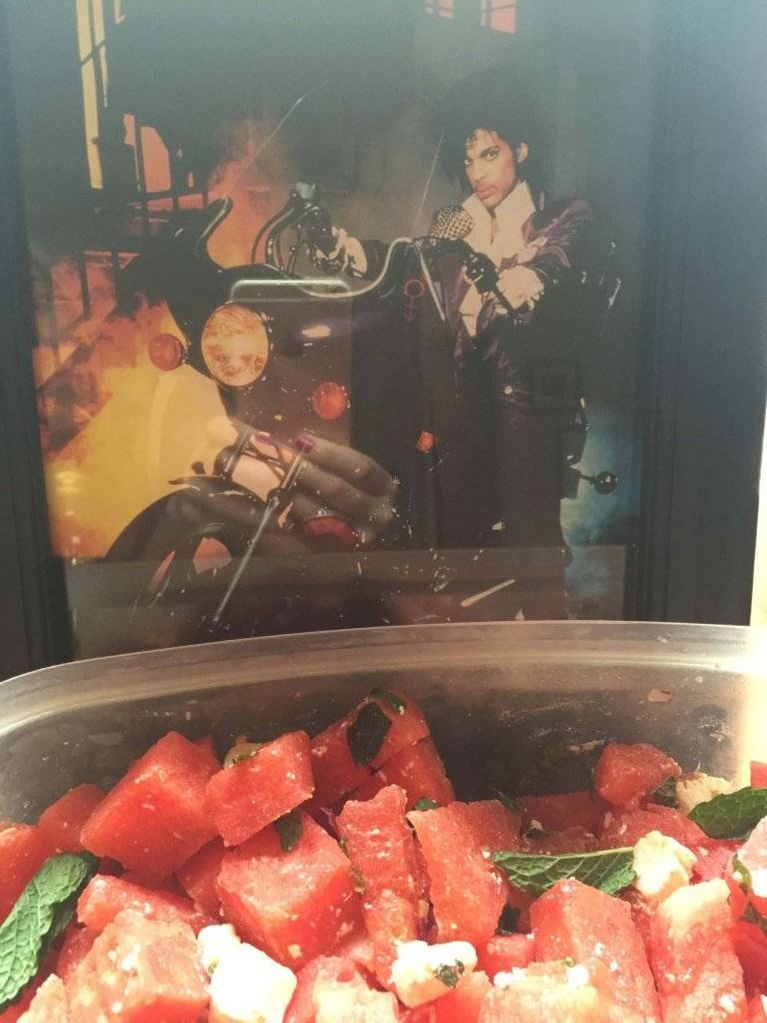 This salad is Prince-approved. His only wish was that watermelon could be purple.