Rewire Eats: Live Every Day Like It's Taco Tuesday
by
Katie Schutrop
(Third in a series of PBS Food recipes that we're trying out.)
Sure, this post might be getting published on a Wednesday, but that doesn't mean you have to wait a whole week to celebrate #TACOTUESDAY.
If you're anything like me, you rarely pass up an opportunity to enjoy some tacos. So instead of heading out to one of my favorite taco-offering Twin Cities establishments to get a fix, I decided to make my own for this week's Rewire Eats feature.
PBS Food has many different taco recipes to choose from on their website. From steak to shrimp to chocolate, there's something for everyone. Me? I'm all about keeping it simple which is why I decided to try out the tilapia version (SO EASY).
So let's get to it.
Ingredients (serves 4):
1/4 cup reduced-fat sour cream
2 tablespoons fresh lime juice
Coarse salt and ground pepper
1/4 small red cabbage thinly shredded (about 2 ½ cups)
4 scallions thinly sliced (about ½ cup)
1 jalapeno chile halved lengthwise, one half minced
2 tablespoon olive oil
1 lb. tilapia fillets (or other firm white fish) cut into 16 equal strips
8 flour tortillas (6-inch)
1/2 cup fresh cilantro leaves
Step 1: Prep the slaw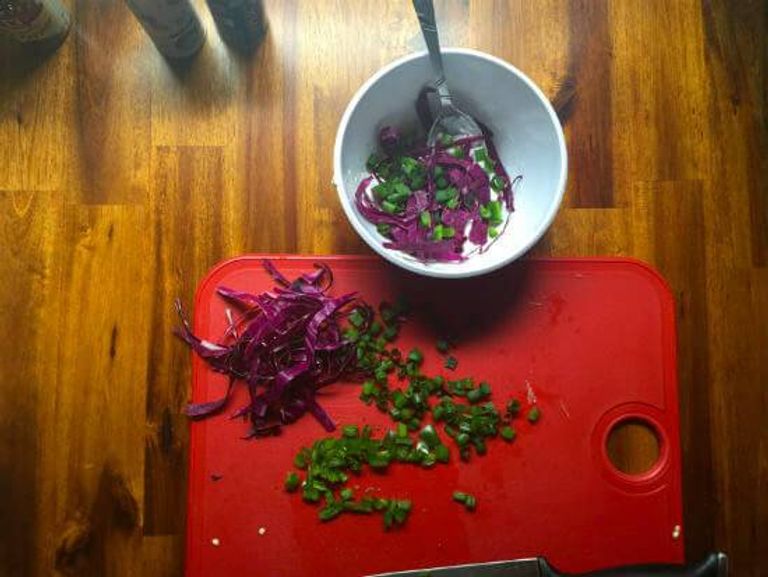 In a large bowl, combine the sour cream and lime juice and season with salt and pepper. Transfer half the mixture to another container and set aside for serving.
Next, toss the cabbage, scallions, and minced jalapeno with remaining sour cream mixture. Season again with salt and pepper.
Step 2: Cook the tilapia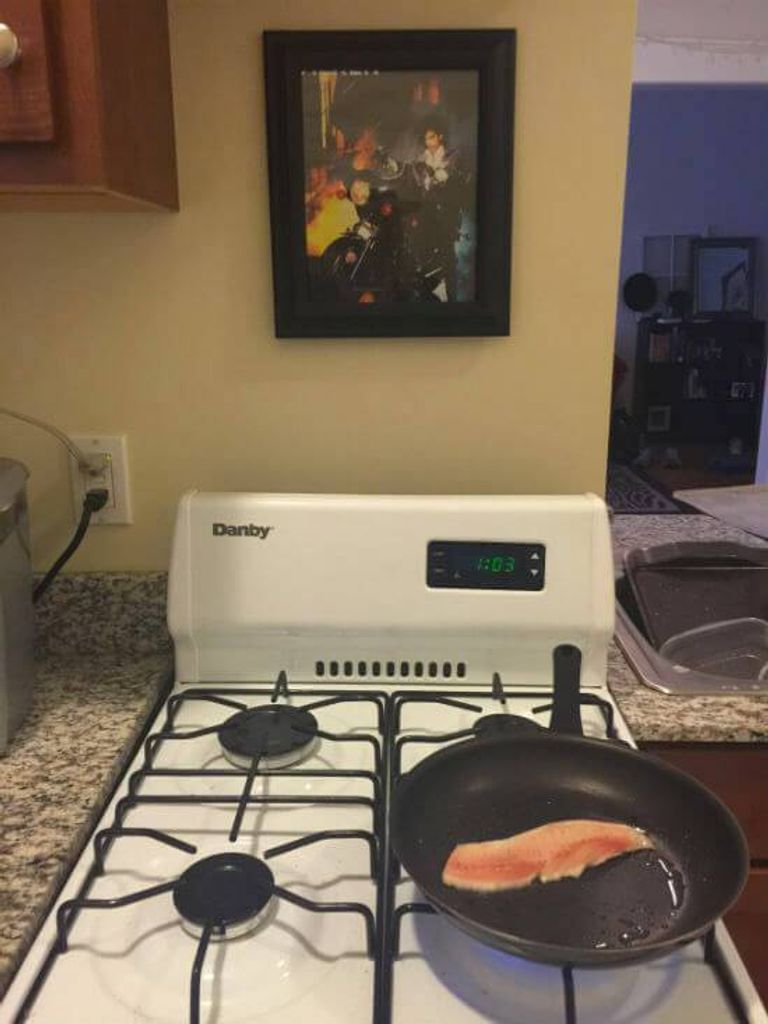 In a large nonstick skillet, heat oil and remaining jalapeno half over medium-high heat and swirl to coat bottom of pan (I didn't include the jalepeno because I'm a total wuss when it comes to spicy flavors and that just made me nervous.)
Season the fish on both sides with salt and pepper.
Cook about 5 to 6 minutes or until Prince says they're done (everyone has Prince above their stove, right?)
 Step 3: Prep the tortillas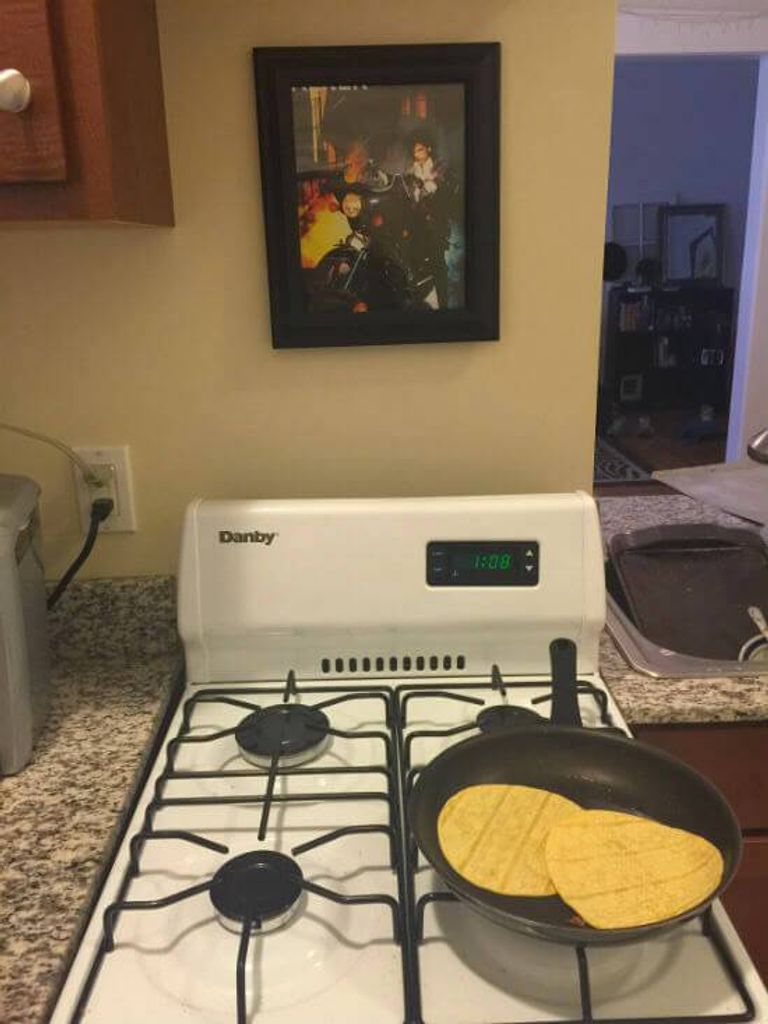 Warm the tortillas in the pan or according to package instructions.
I apologize for the dirty dishes seen in the photo. Welcome to my life without a dishwasher and zero counter space.
Step 4: Eat Tacos!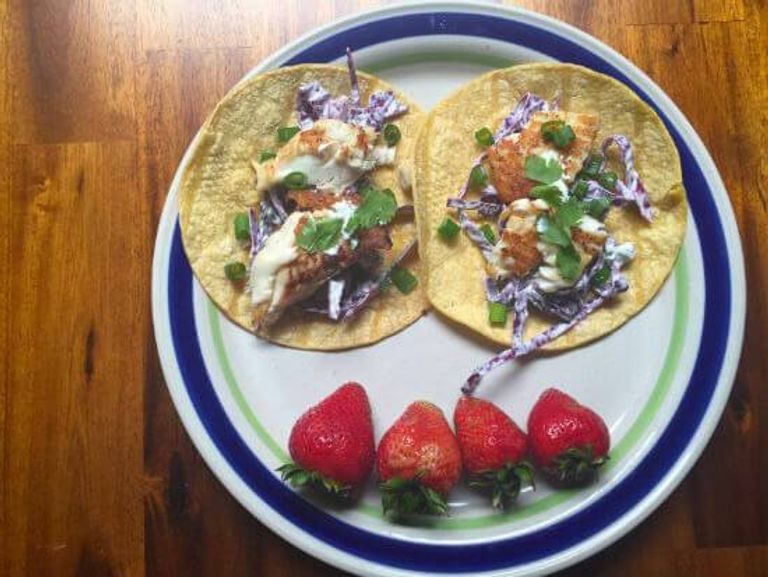 Hooray! You made it to the best part! All that's left to do is assemble the fish, slaw and a little cilantro onto your tortillas and ENJOY.
That was easy, right?
The next time you're sitting around feeling sad about it not being Taco Tuesday, remember this recipe and kill your taco blues in 40 minutes or less.
Find this recipe and more on PBS Food here.
Also, #TacoEmoji