Rewire Eats: Kale, Bacon, Brie Goodness
by
Elle Lyons
I stumbled across this gem from PBS Food recently and just HAD to try it because…BRIE!
As it turns out, spaghetti noodles are good for more than just spaghetti and this recipe is a case in point.
Rather than smothering the noodles in red sauce, Jenna from Fresh Tastes recommends adding bacon, kale and Brie. It's a match made in taste bud heaven – and, very easy.
Here are the basics: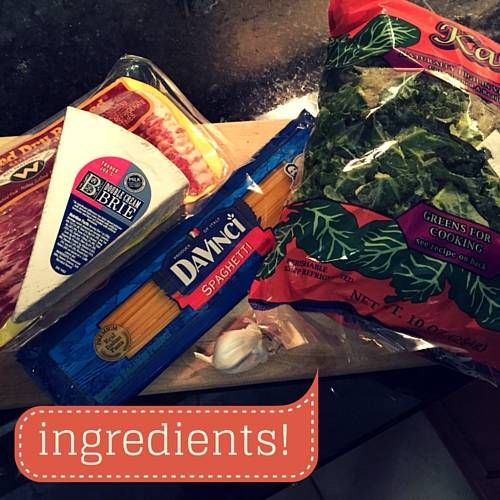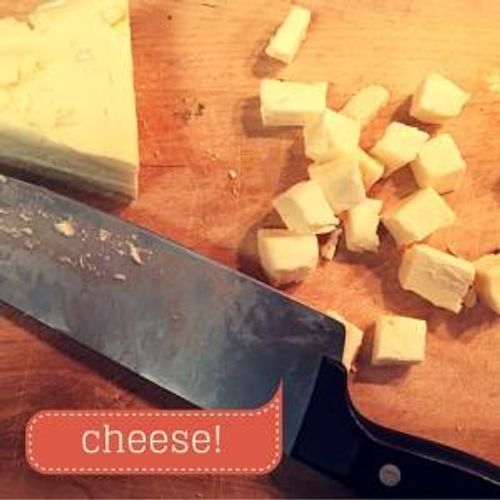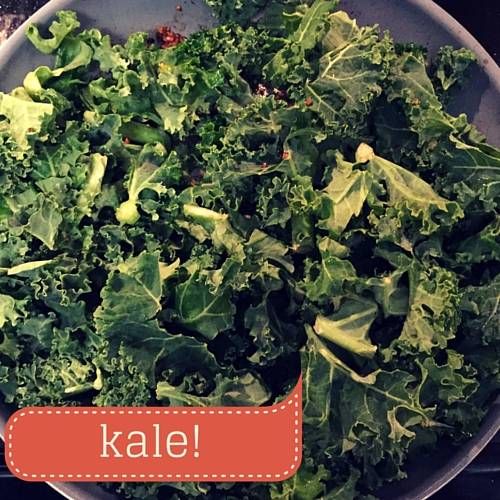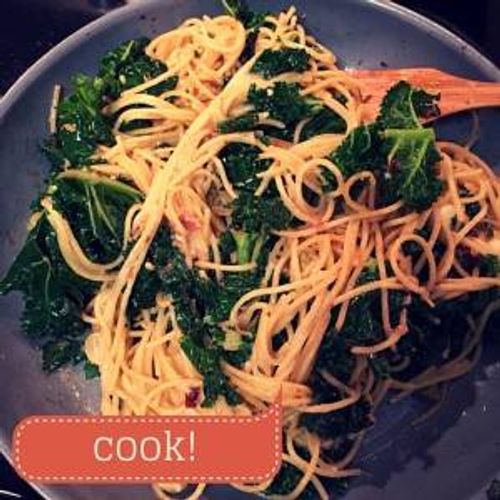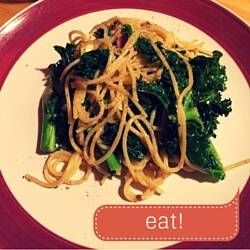 Some tips:
Use a big pan - It'll cook down immensely, but starts out huge. It can be very difficult to fit in a small pan.
Add the kale last - It's much easier to melt and stir in the Brie BEFORE the kale goes in. See above tip.
Use sea salt & freshly ground pepper - it makes ALL the difference. Trust me.
Find the full recipe, here.