Rewire Eats: Fresh Raspberry Pie
by
Maria Bartholdi
(Eighth in a series of PBS Food recipes that we're trying out.)
Let's face it: pie is delicious. But sometimes, the pie you buy at the store can taste less like a pie...and more like a pie chart, amirite?! That's why I'm here to show you that making your very own raspberry pie in your very own home can be delicious...and easy...as pie. Okay, I'll stop with the pie puns. Maybe.
The extent of the cooking I usually do is dumping a pile of Pizza Rolls on a tray and throwing them in the oven. So believe me when I tell you that making this pie is extremely simple. It'll also make you look like a kitchen god or goddess to anyone who's lucky enough to get a piece of this pastry perfection.
First things first! I got this awesome recipe from the PBS Food website. Feel free to tinker with it as you wish. I added 1/3 cup quick-cooking tapioca to the filling mixture because I've baked fresh fruit pies before, and if you don't use it, they are more like fresh-fruit-pie-soup. Because I added the tapioca, I cut the cornstarch. I also added a dash of cinnamon because I'm so spicy. (That was a spice pun, not a pie pun so you can't get mad.)
The best thing about fresh raspberry pie is: DUH...the fresh raspberries. Luckily for me, I bought my first home this past fall and was #blessed with a surprise raspberry bush come summer! It was the best kind of new-home surprise...unlike my leaking basement or radon gas emissions. I guess you win some, you lose some.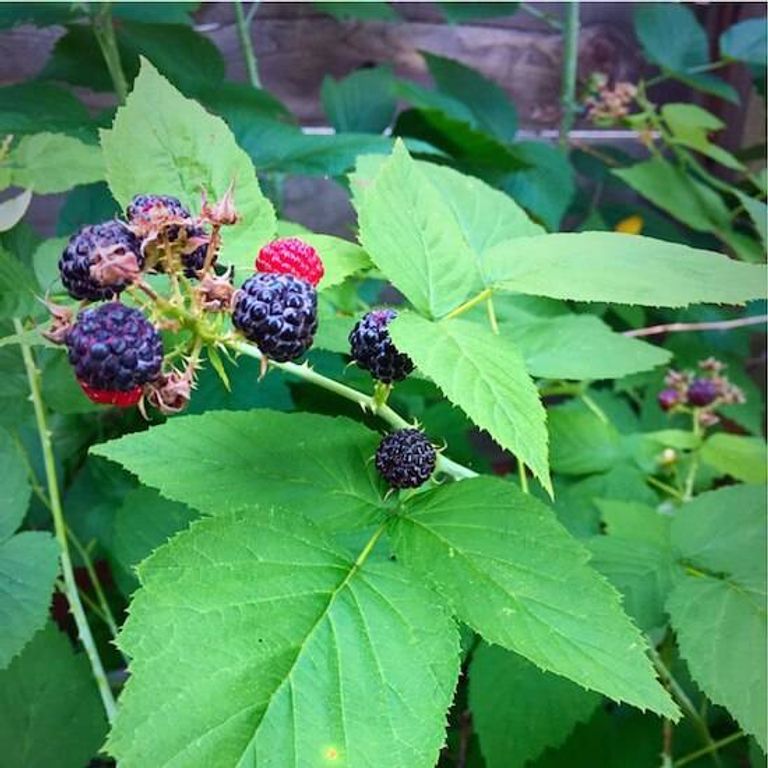 Ermergerd raspberries!
I bought back-up store-bought raspberries just in case my bush didn't yield enough for the 4-cups of fresh raspberries called for in the recipe. But it did! I actually used FIVE CUPS and it was totally fine. But, then again, I only added a tablespoon of lemon juice instead of "the juice from a whole lemon" that the recipe calls for. I was worried it would be too sour. So I guess my berries had more room to chill out.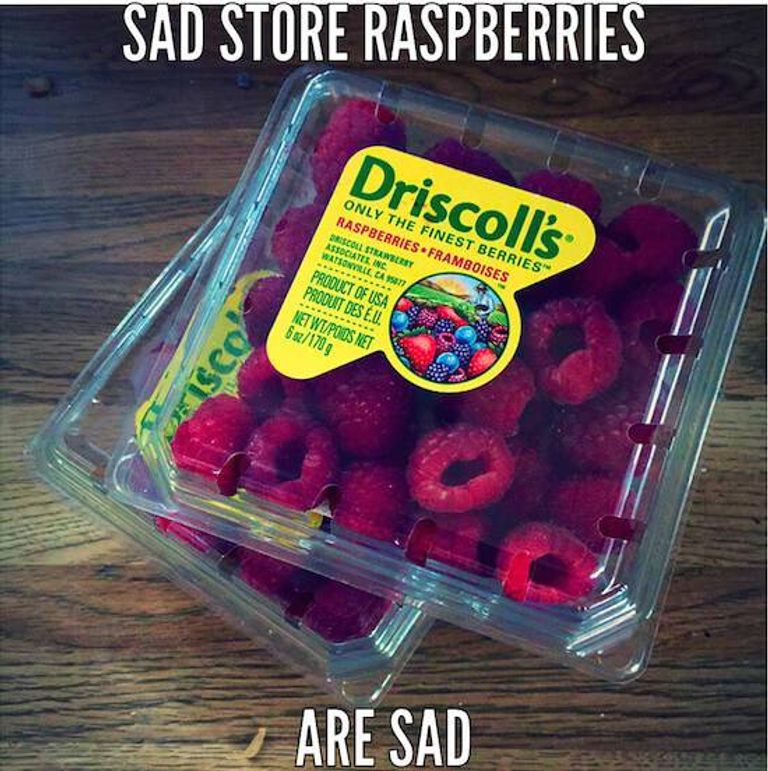 Second thing's second: I did NOT bake my own crust. Let's get real. I am not a crazy person. If you are amazing enough to make your own crust, more power to you! (And sorry I just called you a "crazy person." I didn't mean it. I was just really jealous of your baking abilities.) I went with trusty old Pillsbury deep-dish frozen crusts. One benefit of my laziness is that I had enough time left over to play a couple levels of Super Paper Mario.
The actual process of preparing the pie takes about 10 minutes, TOPS. Seriously! You just dump everything into a bowl and then dump that bowl into the pie crust. I know that doesn't sound elegant or whatever, but that's what you do.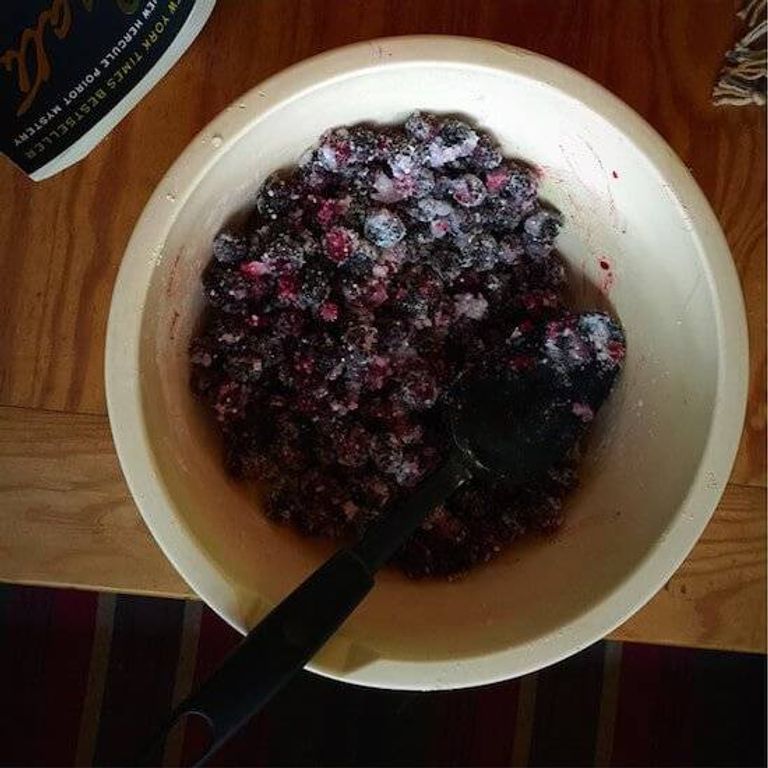 The guts.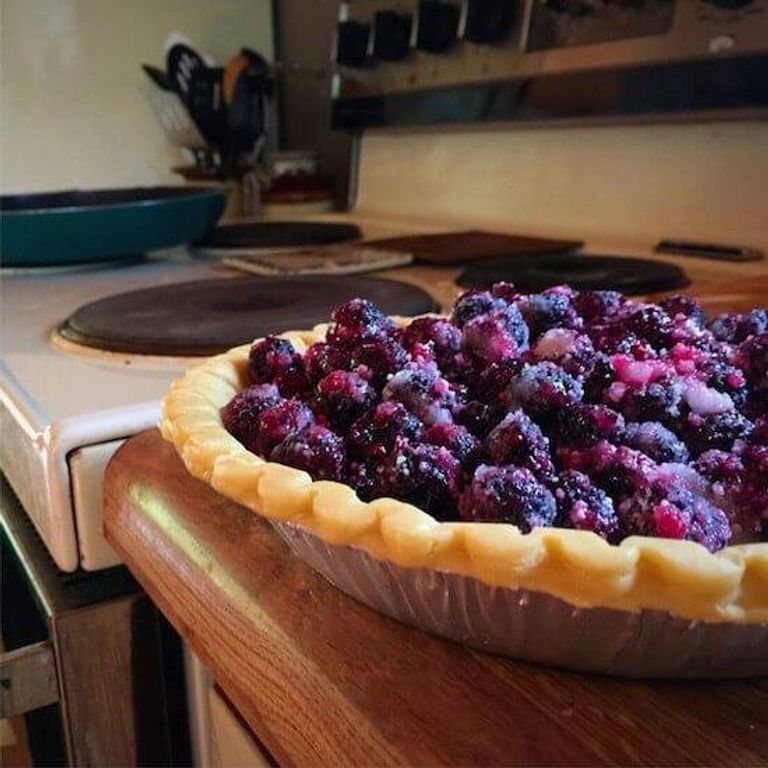 oh hai
Remember to dot the top of the pie with butter before you put the other crust on top. I've made this mistake about three times. So really, I shouldn't make it again but I probably will. Don't be me.
Pro tip: you can add as much as three tablespoons of butter to the top of the pie filling even though the recipe only calls for 1 tablespoon. I guess the question is just how guilty do you want to feel the next morning?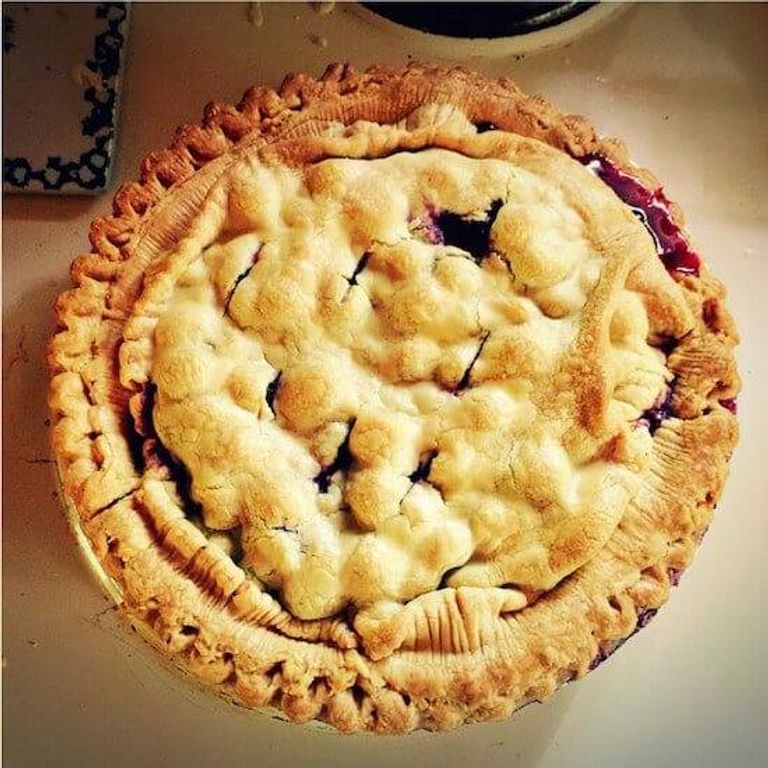 The finished masterpiece.
ZOMG isn't it beautiful?! And I hardly did anything. Baking is so great.
Yass, queen!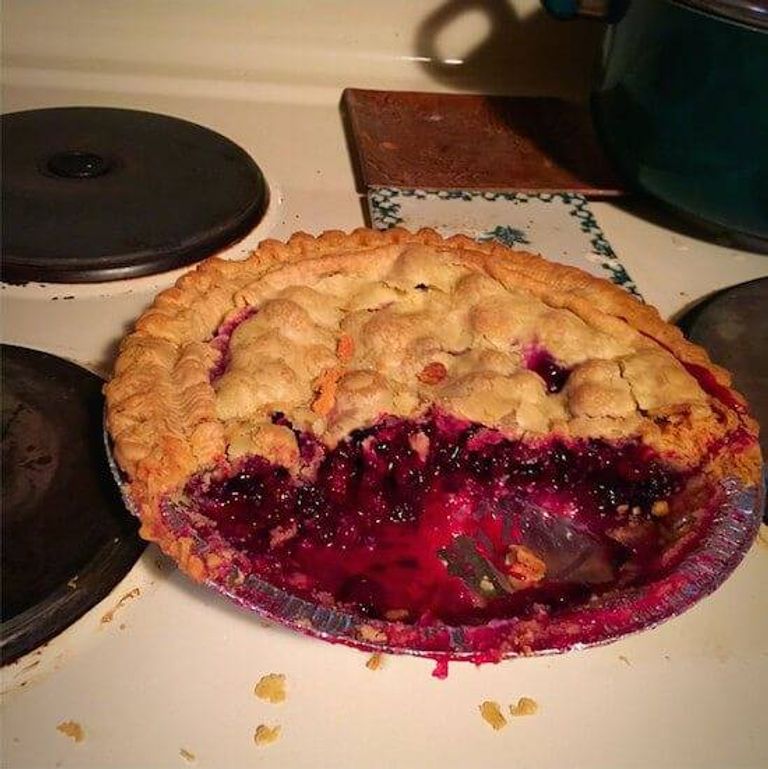 Halfway through the destruction.
I was so worried this pie would be too sour. But the good news is: it's definitely not. I mean, you put a lot of sugar in that bad boy. It's actually AMAZING. My entire family raved about it for, like, two days straight. I felt like a superhero. So go down to your local farmers' market...or right in your backyard...and grab some fresh raspberries and get baking!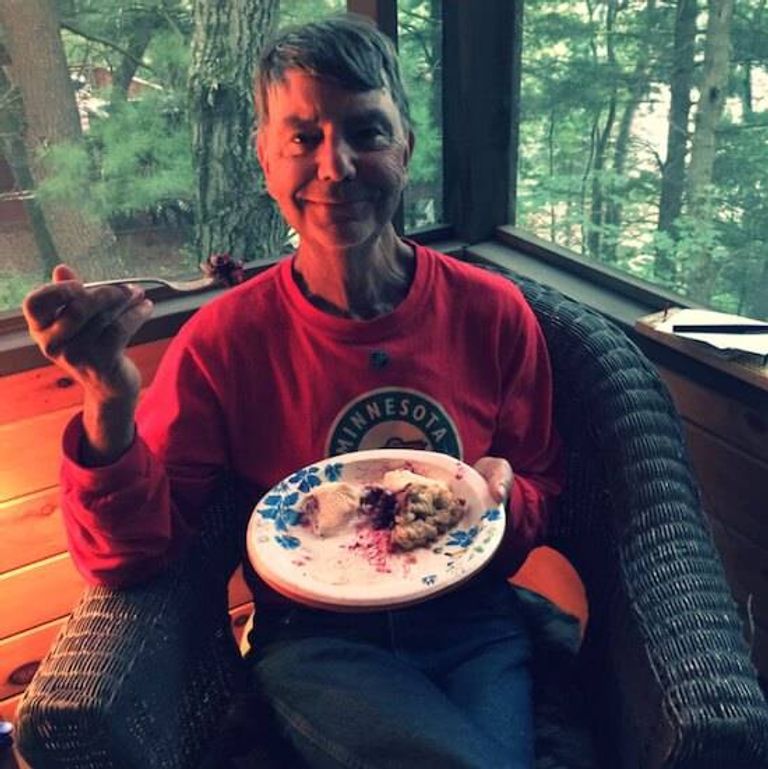 Fresh raspberry pie: Dad approved.
Maria Bartholdi
 is a Minneapolis-based video producer. She's the proud recipient of 5 Upper Midwest Emmy Awards and loves telling emotional, inspiring, and visually stunning stories.