Reunited (With A Chimp) And It Feels So Good
by
Maribel Lopez
Whether I spend five minutes away from my apartment taking out the trash or five days away on vacation, I return to a celebratory reunion with my dog, Carlos. He greets me with excitement---a wagging tail and standing up on his hind legs, putting his front paws on my leg (I know, we're working on that) as if to say, "Yay! You're back!"
Now, my dog isn't a wild animal, but I do often wonder what he's thinking and what he's feeling.
Does he even have feelings?
Does he love me?
Does he actually miss me when I'm gone?
I know I am not alone in this curiosity.
Can animals feel? Do they have emotions?
This is one reason (there are many) why I found NATURE's latest special, Animal Reunions, so fascinating.
The hour-long special examines the relationship between humans and animals, specifically the bond between caretakers and wild animals, not only while the animals are in their care, but whether that bond endures long after the animals are released to the wild.
The relationships the caretakers in this special have with these wild animals is downright beautiful. Mammals bond strongly with their mothers---I mean, look at humans! We're totally needy until we're like...well, I won't even go there...let's just say, YEARS. And as it turns out, young animals like the elephants and chimps featured in the program are no different, even with surrogate human parents.
How is this possible? Well, like any relationship, it involves trust.
Even in instances where animals have been traumatized by humans, it's still possible to form a bond through trust. (I've witnessed this firsthand from the dogs I foster---not quite an elephant in the wild---but still relatable.)
"If you can reach a stage where you have a relationship like this with a wild animal," says conservationist Damian Aspinall as he pets a Black Rhino,"who has faith and trust, eventually falling asleep...there is no greater compliment."
But how far does that trust carry the human-animal bond?
In Animal Reunions, we witness the strength of this bond as the caretakers and animals are reunited after years of separation. Elephant caretaker, Edwin Lusichi (pictured below) described being reunited with the elephants he has helped as meeting an old, long-time friend or family member. " I miss them, but I feel a lot of joy to see them go back into wild. That is the happiest moment in the my life, despite missing them."
Reunited. And it feels so good.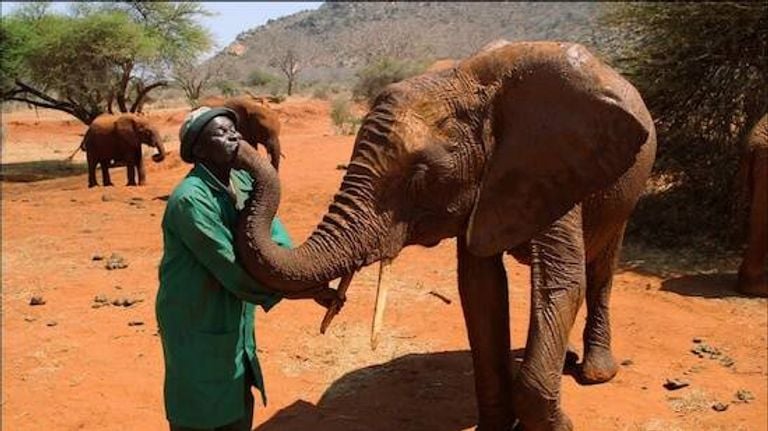 Animal Reunions features several heartwarming stories of caretakers being reunited with their animal friends. Here are a few favorite moments from the program that gave me all the feelings:
Watching a wildlife filmmaker gain the trust of a wild cheetah
Adorable wild baby cheetahs getting up and close and personal with a human
Gorilla high fives, hugs and kisses
Learning about elephants' social lives
Elephant caretaker, Edwin tucking in an orphaned elephant with a blanket and sleeping along side it in the nursery
Jane Goodall…specifically, the final scene (Pro tip: bring tissues)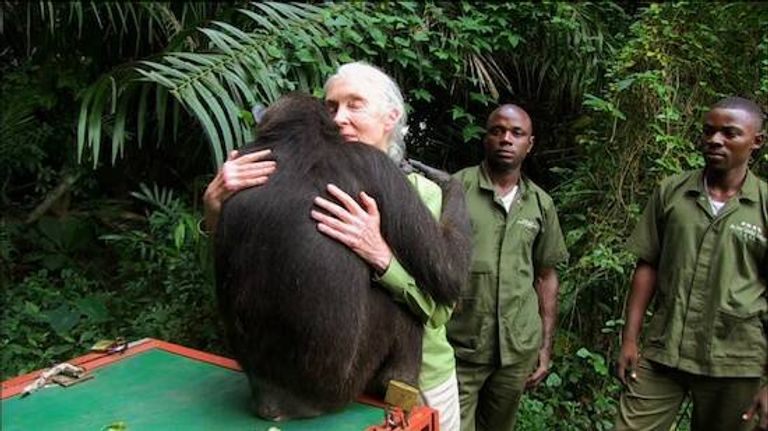 NATURE: Animal Reunions will bring delight to animal lovers and normal humans alike.

Maribel Lopez
 is a lifelong public media fan and as director of Rewire, oversees the site's strategy and operations. When she isn't catching up on the latest digital publishing trends, she enjoys traveling, flamenco dancing and going on adventures with her doggos.