What's Retail's Role In Body Positivity?
by
Gretchen Brown
Rail-thin mannequins, heavily retouched images, sizing that's too small for even the average American woman.
In a conference room perched on the fourth floor of Minnesota's Mall of America, learning about body positivity means coming to terms with the beauty standards the mall's own brands help perpetuate.
"It's tough when a customer comes in with a little negativity about themselves," said Jess Andrews, a store manager at the mall's Free People location. "We can all relate."
In February, the Mall of America offered body confidence and acceptance trainings through the National Eating Disorders Association to its hundreds of tenants.
Andrews represented one of the approximately 50 brands that took part.
"We really wanted to look at tangible things we could commit to the community," said Sara Durhman, senior manager of community relations at the Mall of America.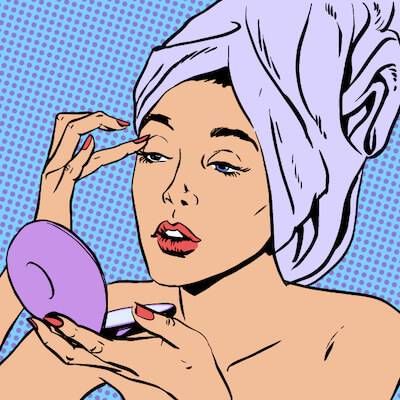 The body positivity and body acceptance movements, broadly defined as anything from promoting feeling good at any size, to accepting your flaws, to fighting for inclusivity of larger bodies, have become mainstream.
In recent years, retail brands have adopted the movements, sometimes to criticism.
Last year, clothing brand Everlane featured a plus-size model in advertising despite not carrying any plus-size clothing. In cases like that, it can feel like companies are using body positivity as a money-grab.
"Companies over the last five years have really latched onto body positivity in ways that don't seem sustained," said Cat Polivoda, a self-defined "fat activist" who owns Minneapolis plus-size resale store Cake.
But activists like Polivoda say retail can — and should — still play a role.
---
"The retail setting is very much body-focused and clothing-focused," she said. "Having people who work in retail environments be more thoughtful of that stuff, that's not going to hurt."
Breaking down standards
At the Mall of America training, management from stores including Silver Jeans, Fabletics and Torrid, wrote down the traditional traits — defined by advertising, magazines and now social media influencers — that make the "perfect" woman and the "perfect" man.
For women, they wrote down words like "skinny," "naturally flawless," "ageless." For men, they wrote "tall and handsome" and "six-pack abs."
Participants were told to think about why those standards are harmful. Then, they came up with ways to counteract those pressures day-to-day.
"Not only do we want to help more people who are affected by eating disorders, which is a serious mental health concern, but also, this spectrum of attitudes and behaviors that are harmful," said Kristen Snow, senior director of strategic partnerships for the National Eating Disorders Association.
The training was an adaption of NEDA's Body Project training programs for community organizations and schools. The Mall of America was the first mall to undergo the training, but Snow said NEDA has also worked with clothing brand Aerie on a similar body confidence training program.
Pushing for change
Of course, training store managers in a body confidence program doesn't mean automatic changes from CEOs and upper management at retail brands.
Durhman said the Mall of America is working to bring in new tenants to offer a more diverse range of sizing, and is pushing existing tenants to widen their in-store size offerings.
Many brands only offer petite, tall or plus-size lines online.
The mall is also planning to roll out more inclusive marketing campaigns, featuring all races and all body types.
Durhman said company leaders are working with experts, such as the NEDA and body-positive influencers, to make sure they get it right.
"We do not look at this lightly, we are taking it really seriously and we want to make sure we are doing and saying the appropriate thing," she said.
Better for the bottom line
There is evidence that embracing body positivity and diversity in advertising is good for business.
In November, Victoria's Secret received backlash when an executive dismissed the idea of the brand doing a plus-size fashion show or offering more inclusive sizing.
The company has reportedly lost revenue while lingerie brand Aerie, which uses unphotoshopped images of women of varying body types, races and abilities in their advertisements, has seen sales increase.
"Companies with more diverse staff do better and make more money," Polivoda said. "If that's a motivator to have a more diverse team, that's grimy, but I'm glad it's a motivator."
Andrews said attending the training helped her realize that others in the retail industry have the same questions and concerns about body image and inclusivity.
She said her goal is always to make customers feel good about themselves, however possible.
"I don't see it as trying to sell another T-shirt, or making another sales goal," she said. "It's what can we do for these people, how can we make their day better?"
Feeling welcome
Still, not everyone feels good, or welcome, in all retail environments.
Polivoda says the reaction to her own retail space, which opened in 2017, has proven that.
Many fashion and beauty products still operate with the undercurrent of "fixing" something: selling you clothes or makeup that will make you more attractive and more beautiful than you otherwise would be.
Polivoda believes you can make money without taking that route.
"When they're in my store, they like the clothes, they like the deals," she said. "But what really stands out to them is how they feel in a space where there's zero diet and weight loss talk."
Durhman said the mall's recent changes stem from her own experiences shopping as a plus-size woman. She says it can be hard to find the clothes you're looking for larger than a size 12.
There are signs that the plus-size fashion industry is growing, amid a greater push for more inclusive sizing.
But even Aerie, the brand lauded for its "real," body-positive marketing, only sells up to a size XXL, which some say isn't inclusive enough.
Polivoda said we should start expecting more from fashion brands, and call out those that fall short.
That also means not purchasing from brands that don't carry inclusive sizing.
"One of the ways positive change can happen generally is, as they're able, being more vocal about what they expect from brands," she said.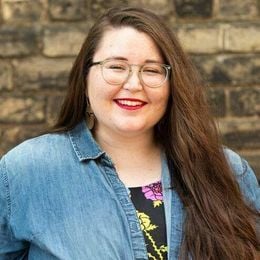 Gretchen Brown
is an editor for Rewire. She's into public media, music and really good coffee. Email her at
[email protected]
, or follow her on Twitter @gretch_brown.