Will Remote Work Kill the 40-Hour Week?
As the option to work from home becomes more common, our workweeks may be changing for good.
by
Krysta Scripter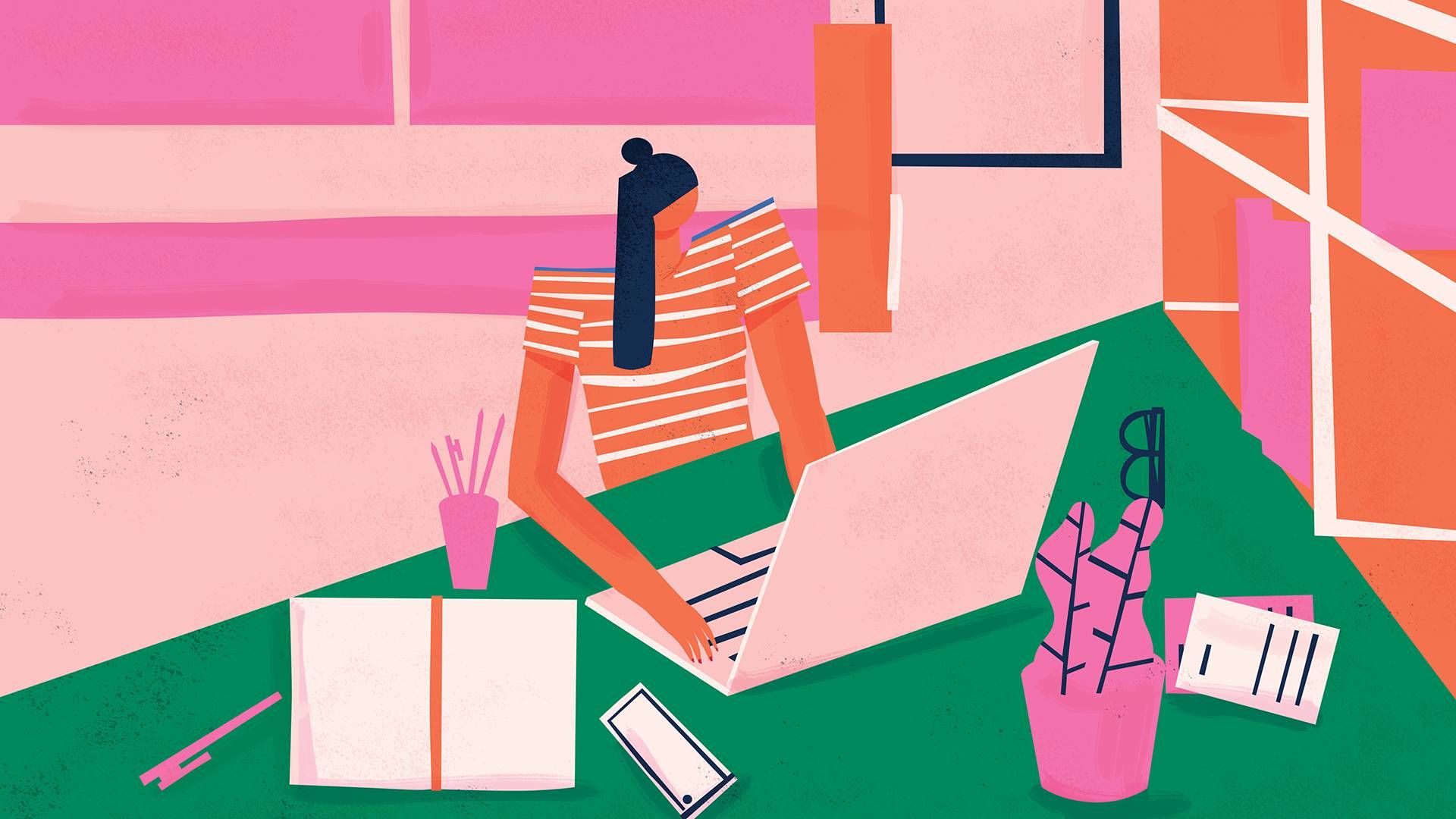 The 9-to-5, Monday-through-Friday workweek has been the norm in the U.S. ever since the Fair Labor Standards Act established a minimum wage, overtime and labor laws in 1938.
However, the COVID-19 pandemic may be completely changing what a typical workweek looks like. 
Even before the pandemic, studies found that American workers are often burned out, not taking vacation time, and looking for a better work-life balance. 
Several companies that experimented with shorter workweeks saw big increases in productivity and satisfaction among workers. Researchers in the U.K. also found that businesses that tried a four-day workweek saved up to 92 billion pounds per year, as employees called in fewer sick days and did higher-quality work.
Now, with so many of us forced to work remotely and attempting to find a healthy work-life balance, it's worth asking: Do we really need to work 40 hours a week?
'How much work do we need?'
Freelance journalist and career coach Wudan Yan usually works four days a week, which she says is common among her freelance peers. 
"Most freelancers I know are not trying to work a 40-hour workweek," she said. "In my experience, they are trying to work less and earn more."
Even in an office setting, Yan argues, no one truly works eight hours a day.
"For people who have traditionally worked in offices, we're not just machines that clock in at 9 and clock out at 5, (while) nothing distracts us and we're just at our computers, right?" she said. "Nobody works uninterrupted." 
Yan's not the only one who thinks the 40-hour workweek isn't efficient. A 2016 survey of office workers showed that most employees were only productive for about three hours a day. The other five hours? Mostly socializing, eating and checking the news. 
"How much work do we actually need?" Yan asked. "And if we realize how intensely we are working during the time that we are working, are we going to place a higher dollar amount on that time?"
Yan encourages her clients to track the time they spend on actual work. While it varies from client to client, Yan thinks most are surprised by what they discover. Some find they may only be actually working 30 hours out of a 40-hour week.
If someone realizes they're getting all their work done in four days, it could help them make a compelling argument for a shorter workweek. 
Shifting the paradigm isn't easy
Cutting down your workweek sounds great, but it's just not possible for everyone. Working from home has even led some people to put in more hours than before. 
Ian Kelly, vice president of operations at NuLeaf Naturals, said the work-from-home situation during COVID resulted in many employees working more than 40 hours a week.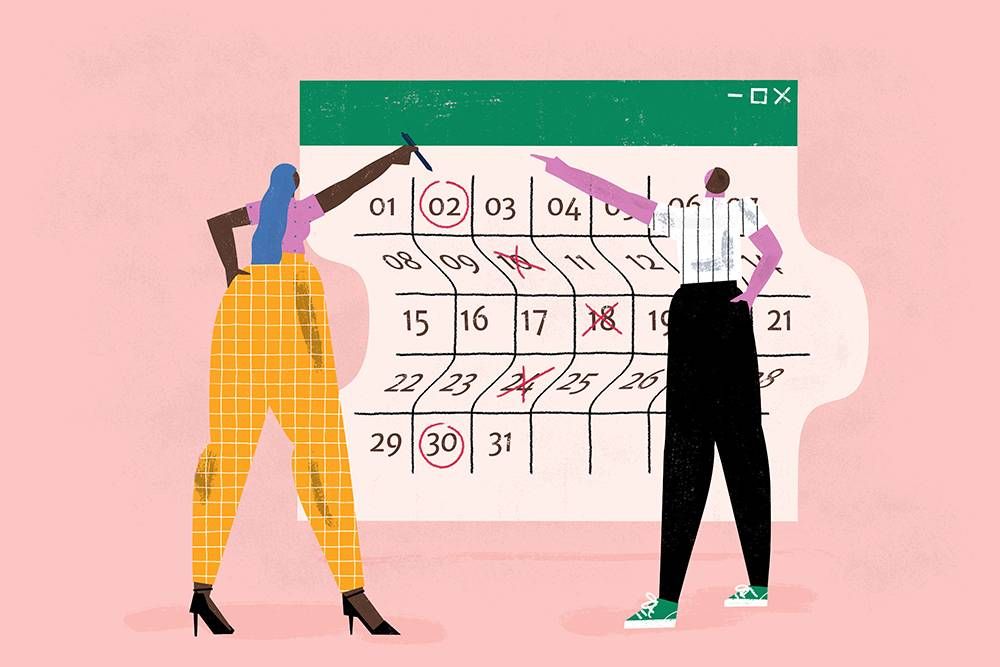 "This was because work was so accessible and checking an email after dinner can turn into an impromptu brainstorming session or feel like a good opportunity to write a report," Kelly said. 
"That lack of separation is a real danger for people who work from home, and burnout is almost inevitable in that scenario."
Jared Beilby, an Oregon-based financial business writer, doesn't think the 40-hour workweek is going anywhere. 
"It would require an entire paradigm shift," he said. 
"The concept of working 40 hours has been baked into the American psyche for over a century. Making that shift won't happen without some government intervention."
Without state or federal regulations, Beilby says, companies may not see an incentive to adopt a shorter workweek.
"Companies may feel a competitive disadvantage if they cut back on hours while competing companies don't implement similar actions," he said.
'The old way isn't the best way'
Still, businesses are finding that "hustle culture" isn't doing their employees any favors. 
"As more companies shift gears to allow for remote work, it's becoming increasingly clear that the old way of doing things isn't the best way of doing things," said Tory Gray, CEO and digital marketing strategist of The Gray Dot Company.
She thinks the widespread shift to remote work will likely impact our traditional idea of the 40-hour workweek.
"Businesses should empower employees to work more flexible schedules, or they risk getting left behind," Gray said. "Many workers may seek greener pastures where they have the freedom of work-life balance."
Before the pandemic, 40 hours of work spread out over five days a week was just accepted. Now, people are enjoying working from home and the benefits that come with it.
While not all industries can implement a four-day workweek, the work-from-home shift may inspire others to advocate to continue working remotely. 
Ultimately, it could be some time before we see a change in our timesheets on a nationwide scale. But COVID has made us reconsider many things this year, and the typical workweek may be one of them.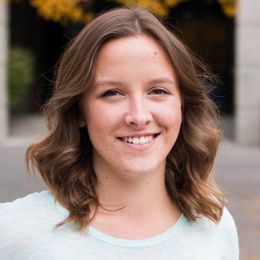 Krysta Scripter
is a writer and photographer in Reno, Nevada. When not writing or taking photos, she's often playing Dungeons and Dragons or video games, or reading whatever looks interesting at the library.