What to Expect When You Relocate for Love
by
Liz Brown
Long-distance relationships are hard. Anyone who's ever seen a romantic movie knows that. But can long-distance love ever successfully make the transition to short-distance?
Moving for love is not a decision that should be made lightly. A relationship is work. Relocating and reestablishing your life with your significant other is never a walk in the park.
But it's also fairly common. A Homes.com survey of 5,000 people found that one in five have relocated for love, mostly because their partner lived in another city or because either or both of them found a job in a new city.
[ICYMI: Why More Couples Are Dating Long-Distance]
On one hand, 70 percent of those who moved for love said they considered it a success. On the other, more than 40 percent said they wouldn't do it again.
But maybe the biggest surprise is how far people are willing to go: 44 percent moved 500 miles or more for a partner.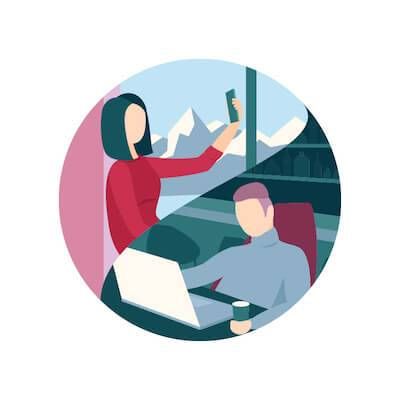 Would you move hundreds of miles for love?
This couple did. In September 2015, Erin Stansbury had just moved to Spain to teach high school English for a year. A friend invited her out for drinks with people at her hostel, and that's when she met David Holmes.
"Luckily for me, David was one of those people staying there and came out to get a drink before his flight home to England that night," Stansbury said. "We've been together ever since."
In June 2016, Stansbury moved back to New York. They continued doing long distance, but it was more difficult than the two-hour, $50 flight from Madrid to London had been.
"We had a serious discussion in November 2016 about either one of us moving or breaking up," she said. "I was at my wits' end and I could not walk past another cozy candlelit Brooklyn restaurant seeing loving couples while I went home alone."
They began looking into the visa process and realized 18 months was the soonest possible time they could relocate.
The fairytale ending takes work
Stansbury and Holmes first had to figure out who was going to move where. Both had opinions about it.
"I was happy to relocate to London; however, I was still in grad school and couldn't justify losing all of my hard work and money on courses that wouldn't transfer," Stansbury said.
But Holmes wasn't sure about moving, either.
"David had never lived outside of England, or even two hours away from where he had grown up," Stansbury said. "He was really hesitant and flat out said he would never move to New York until I encouraged him to look at the relocation as a temporary situation.
"Once he understood that he's not going to always be this far from his family and would have the opportunity to explore a different part of the world, he was much happier with the idea."
Give yourself, and your partner, time to adjust
Kurt Smith, clinical director at Guy Stuff Counseling & Coaching and a marriage counselor who specializes in men's issues, said couples need to be on the lookout for frustration and resentment, especially if one person isn't fully sold on the move.
"It's easy to feel unappreciated or even taken for granted," he said. "If the move is for one partner's work, then at some point they'll begin working at their new job and the other partner will be left putting all the pieces of their lives back together to finish the move. This partner will also need to figure out what life is supposed to look like for them in this new locale."
Being in a new place can be difficult. It can be even harder if the only person you know is also the person you're living with.
"Building a new homeplace and community takes time, including having space outside of your workplace and home where you feel connected to others," said Shannon Chavez, a licensed psychologist and certified sex therapist in Beverly Hills, California. "Prepare for social changes. Moving to a new city and environment brings a new culture and a different way of living."
Stansbury and Holmes were able to find their groove.
"I was very nervous and pretty hesitant to move in together as we had been doing long distance for quite some time," Stansbury said. "At first, we were just so elated to get to spend more time together. It was an exciting time to scout apartments, have date nights at my favorite local places and meet my friends and colleagues. Of course the excitement wears off a bit, but now it feels crazy that we were ever apart."
[Read: How to Make Friends When You Move to a New City]
Keep up communication, compromise and respect
If the two of you are negotiating closing the distance gap in your relationship, talk it out.
Without communication, you're emotionally vulnerable and it can be easy for anything to throw a wrench into your relationship. You don't want something unspoken to wreck things down the road.
"This is one of the most common communication mistakes couples make — unspoken expectations," Smith said. "Unclear roles and responsibilities can be another stumbling block."
Chavez said you should be prepared to share your feelings every step of the way.
"Be honest with yourself and your partner," she said.
---
"Strive for understanding and validation of your partner's perspective rather than needing an agreement. Remember that having empathy is much more powerful than agreement."
And be prepared for circumstances and feelings to change, for better or for worse. Because he was hesitant to move away from home, Holmes had set a time limit of one year in New York. After that, the couple would move to England together.
But he's changed his mind, Stansbury said.
"It has been nearly 10 months now and he says there is no way he is returning in the near future," she said. "He absolutely loves his job, his new friends, our apartment and New York City in general."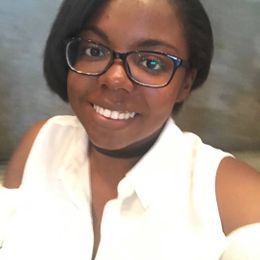 Liz Brown
 is a San Francisco-based writer and copyeditor whose day job is in marketing and communications. Her passion lies in finding the unique angle to every story. Follow her ramblings on Twitter at @lizb411.