6 One-Pot Meals to Feed Your Wanderlust
Satisfy your hunger for distant shores with these international flavors.
by
Marissa Blahnik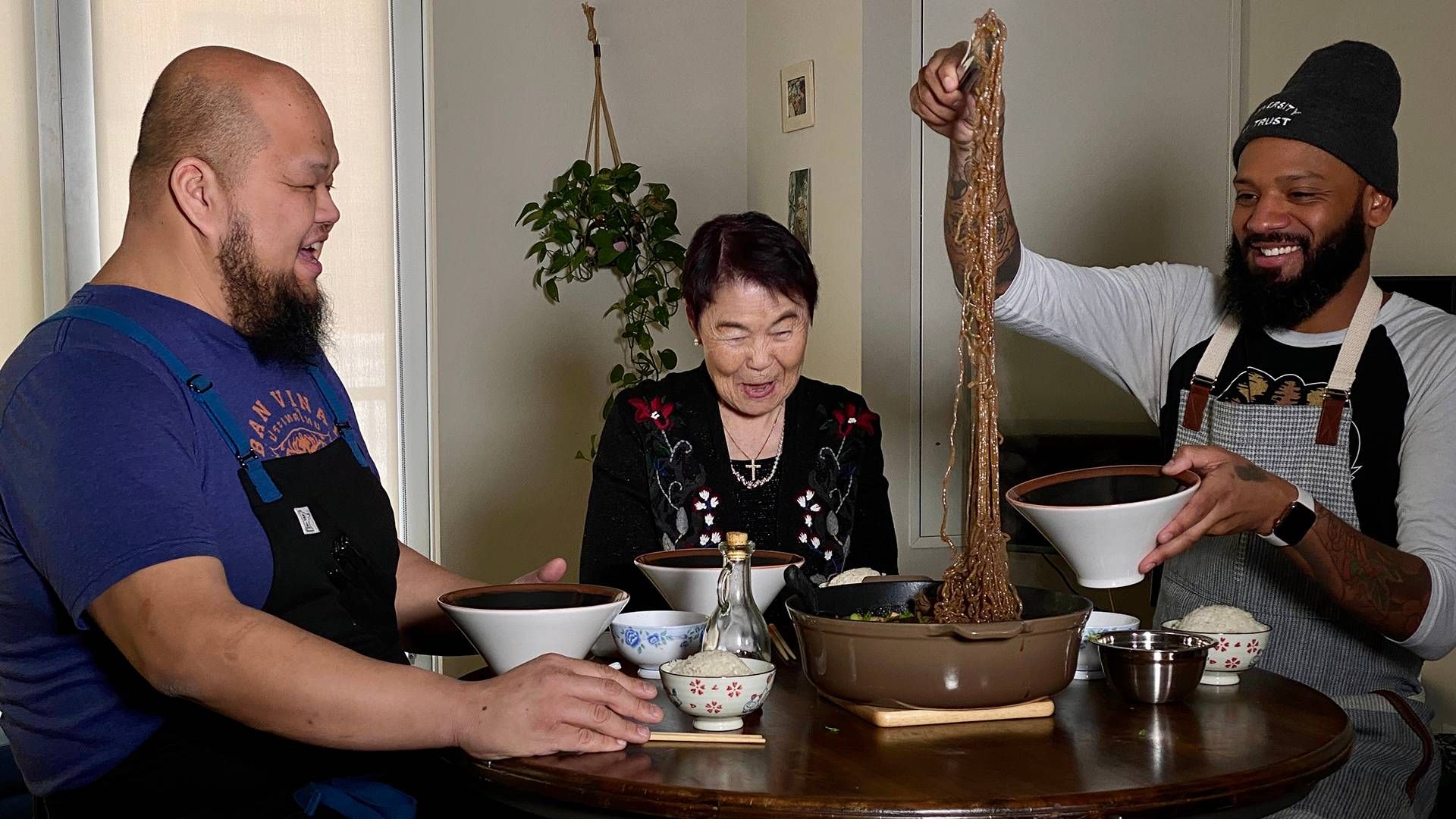 "When (I was) in elementary school and people were like, 'What'd you have for dinner last night?' You didn't want to be like, 'Ah, we had, like, fish head soup,'" chef Yia Vang told Rewire in 2017.
Born in Thailand, Vang immigrated to the United States with his family from a refugee camp when he was four or five years old. A childhood spent longing for Lunchables grew into an adulthood educating Minnesota diners about Hmong food and culture through Union Hmong Kitchen, the pop-up restaurant he founded with his cousin, Chris Her.
"I always say, 'You cook from who you are,'" Vang said. "So I'm not gonna try to start a French bistro. I'm not doing Spanish Tapas. We're not doing Mexican street food. We are certainly influenced by (those), but the question I always get is, 'What kind of food do you guys do?' We always say, 'We do Hmong food.' And then the next question we always get is, 'Well, what is Hmong food?'"
In an episode of Relish, a food and culture series from Twin Cities PBS (full disclosure: Rewire is part of Twin Cities PBS), Vang characterized Hmong meals as consisting of four main elements: protein, rice, vegetable or broth and a hot sauce.
"Sometimes it's hard to describe Hmong food because the Hmong people have lived all through Southeast Asia," Vang said.
"Different cultures have different kinds of tastes, and a lot of times it's either swung one way or the other when it comes to sweet and savory and spicy. But with Hmong food it's all about finding that balance."
Vang's Union Hmong Kitchen and upcoming restaurant, Vinai, slated to open this year, join a cavalcade of world cuisines in the Twin Cities food scene. As host of Relish, Vang gets to sample a little of it all, visiting with the chefs while they prepare a cornerstone ingredient or foundational dish and share stories of their family and culture.
Feed your hunger for distant shores and international flavors by making one (or all) of these tasty one-pot meals, handpicked for you from Relish. Watch the videos to study each chef's technique and then follow the link to find the recipe and additional insights.
Do Piyaza (Two Onions) and Salata (Afghan salad) 
Bring the vibrant flavors of this Afghan dish into your home, compliments of Chef Masooda Sherzad and her daughter Mashal.
Southeast Indian Smoky Yellow Split Peas
Indulge in this vegetarian curry, packed with legumes, potatoes and toasted spices from chef Raghavan Iyer.
Puerto Rican Fricasé de Pollo
Learn to make this classic Puerto Rican dish cooked with sofrito — "the total basis of everything delicious," according to chef Nettie Colón — and served over a bed of white rice.
Grandma's Pot Roast
Chef Karyn Tomlinson shares pot roast pro tips, recipe origins and how to have fun when your pot roast is cooking.
Moroccan-Spiced Walleye Tagine with Vegetables
Tagine, chef Hassan Ziadi explained, is both a slow-cooked stew and the pyramid-shaped stoneware in which it's traditionally prepared. But this recipe is easy to replicate with a simple lidded sauté pan.
Caribbean Dhalpourie Roti
Enjoy tastes of the Caribbean at home by trying chef Marla Jadoonanan's dhalpourie roti and pairing it with her chana and potato curry.
Japanese Sukiyaki
Want to try your hand at chef Justin Sutherland's grandmother's sukiyaki? You can find the ingredients for the dish at any Asian grocery store.