How Young Couples Are Keeping Their Relationships Alive During the Pandemic
'I had never even been in a serious relationship before.'
by
Vanessa Lopez-Campos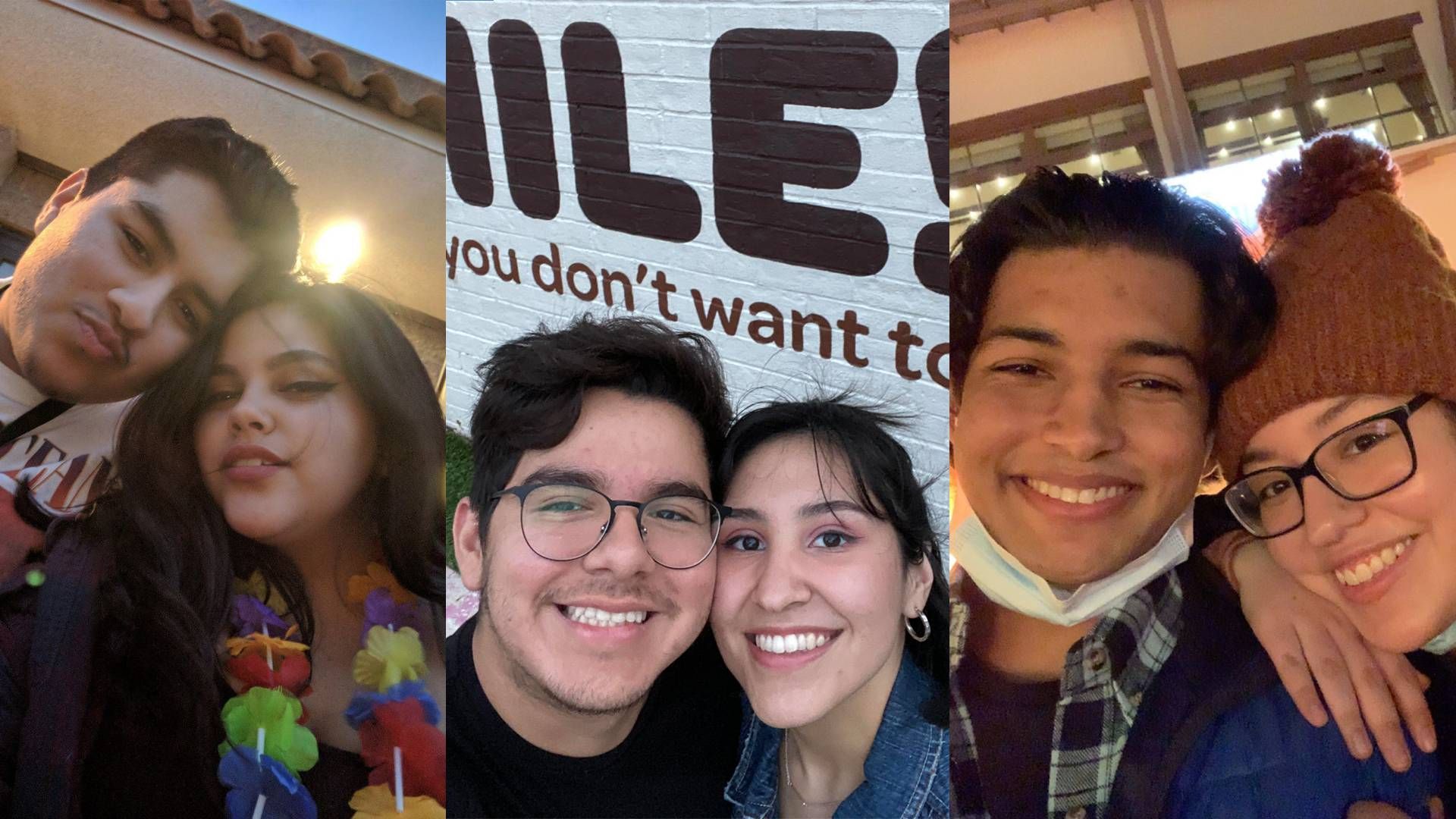 Before the stay-at-home orders began, I convinced my parents to let me go over to a friend's house. COVID outbreaks were on the rise. I knew I needed to get out of the house before I couldn't anymore.
That morning I left home with a friend, and that night I came back with a boyfriend.
Despite my feelings of joy, certain anxieties began to arise. I had never even been in a serious relationship before. How were my partner and I supposed to maintain a relationship during a global pandemic? 
We quickly learned we both had to adapt to being away from each other. We were already used to being apart for a majority of the year when I was away at college, but it wasn't any easier now that we were in a relationship.
Our new routine consisted of daily check-ins, texts and lots of phone calls. 
Once the stay-at-home orders were lifted, we started going on dates. Because of quarantine, we could only meet once or twice a month for each other's safety. Our dates were nights in or socially-distanced outings, like the drive-in movie theater.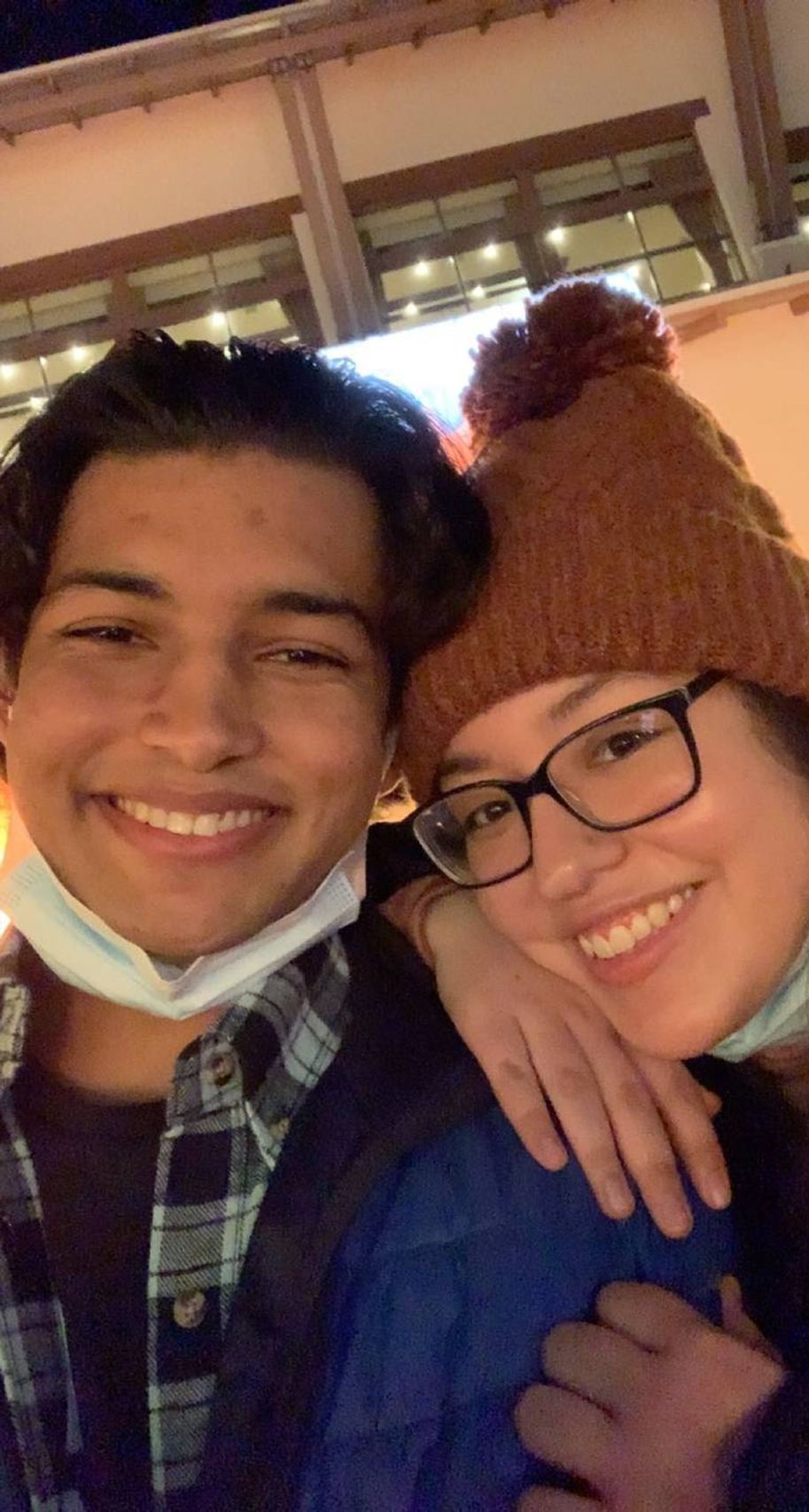 How has COVID-19 affected romance?
"The pandemic has definitely presented unique challenges, both physically and emotionally, for couples," said Jerimya Fox, a doctor of behavioral health at Banner Behavioral Health Hospital.
Many couples have struggled to keep their relationships alive and healthy during quarantine. The stress from being separated or stuck together due to stay-at-home orders can cause conflict in relationships.
Most media attention has focused on married couples during quarantine. Some have reached their breaking point.
"It wasn't a twin loss at 19 weeks; it wasn't the several subsequent miscarriages; it wasn't the birth of our two children, a cross-country move....that threatened the longevity of our relationship," Danielle Campoamor writes in an August 2020 piece for the New York Times.
"It was a pandemic that had left us sheltering in place for months."
Psychologists and relationship experts have advised couples to maintain their daily routines in lockdown, make time for their children, maintain support systems outside of their spouses or romantic partners and to seek help when they need it. 
But young, unmarried couples must navigate this pandemic differently than married couples or older adults.
Many, like me, are navigating serious relationships for the first time, living through the ups and downs of the pandemic at the same time as we learn to navigate the ups and downs of a new relationship.
Sara and Melvin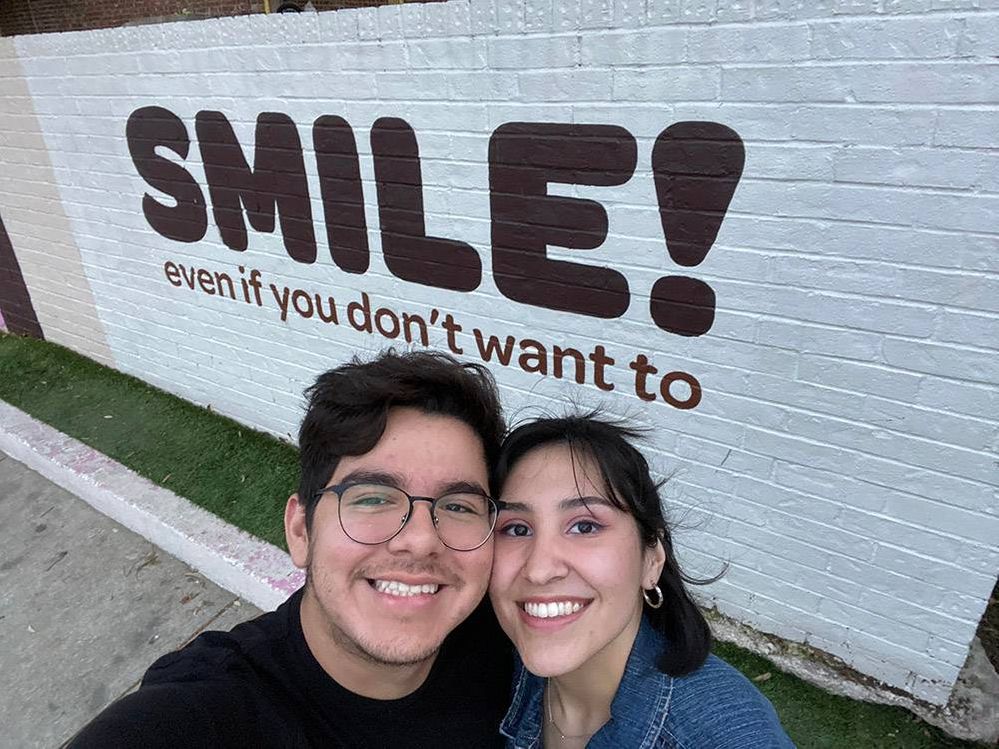 Sara DeLeon and Melvin Vizcaino have been dating for over two years.
They met during the second semester of their freshman year at St. Edward's University in Austin, Texas, introduced after joining Ballet Folklórico — a dance group for traditional Mexican folk dance.
DeLeon has since graduated and moved back with her family to the Rio Grande Valley. The Valley is six hours away from Austin, where Vizcaino still attends university. Despite their abrupt separation by COVID, they have used prior experiences in their relationship to make it work.
"Our relationship has always been a little bit long-distance, because we met that one semester and then we had to separate because of summer. And then that next semester Melvin went to study abroad in France," DeLeon said.
"Honestly since I went to France and came back, I think honestly nothing can affect us at this point," Vizcaino said. 
Despite the couple's nonchalant nature, DeLeon has struggled being apart from Vizcaino. And they both worry for each other's health.
DeLeon believes she and Vizcaino have maintained their relationship through trust.
"Trust your partner, trust your relationship, especially in times like this that's all we can do," she said.
Michelle and Eris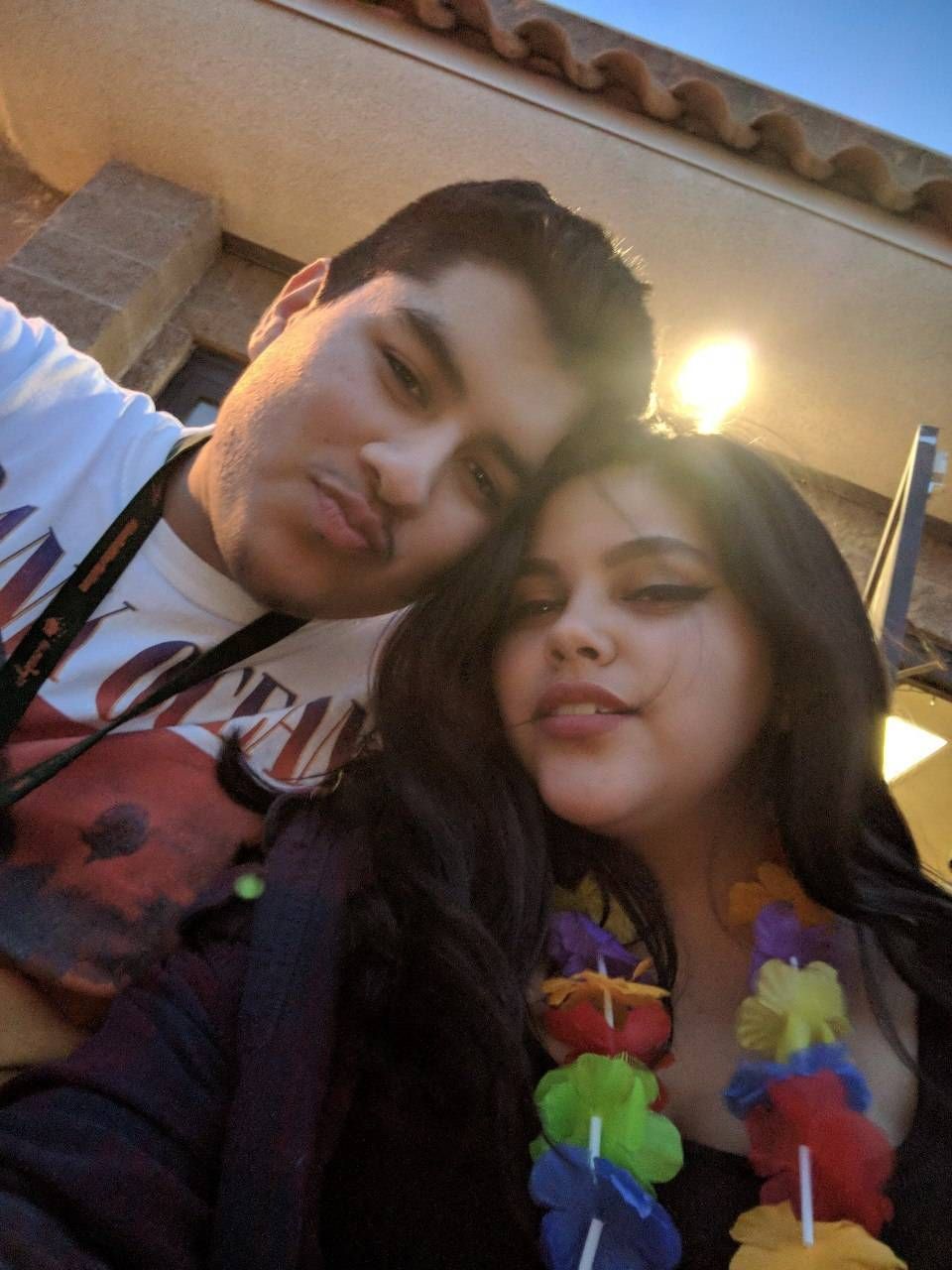 Eris Aguilera and Michelle Vega have been in a long-distance relationship for five years. Vega lives in Nevada and Aguilera lives in California. They became friends when they both joined an online group for a show they both enjoyed, and started dating soon after.
"Online and long-distance, it has its ups and downs. It's been difficult sometimes, even more now because of quarantine," Vega said.
Aguilera usually takes a seven-hour bus ride to visit Vega. With travel restrictions imposed by the pandemic, this has become less of a reliable option for them.
"It's a lot harder to travel in any way shape or form," Aguilera said. 
Just like Vizcaino and DeLeon, Aguilera and Vega worry about each other's health, too.
Their experience in the relationship over five years has given them valuable knowledge for dealing with the tough stuff.
"I know everyone always says to communicate, communicate, communicate...but there is a difference between talking and actually being able to come to an understanding with each other and listening to each other," Vega said.
"When it comes to long distance you have to really understand each other… Eris understands that I worry about them and they worry about me...Reaching an understanding is never an easy task."
Love is worth the effort
I have now been dating my partner for over a year. Even with all the anxiety, after listening to the experiences of my peers, I felt validated that my own concerns were not just my own. 
Honesty, trust, and communication have always been the cornerstones of a healthy relationship, but COVID-19 gave these values a whole new meaning.
We can learn from the pandemic that relationships take effort; effort to spend time with someone you love when you can't physically be with them, and effort to maintain a relationship even when there are struggles you will have to face.
Being prepared for tough times at the beginning of my relationship helped me realize the effort involved to make a serious relationship work.
Our time apart made the time we had together all the more important. My boyfriend and I established a deeper kind of emotional intimacy that I don't think would have been achieved outside the circumstances. 
After all the loss throughout the past year, it's nice to know my relationship is something I worked hard for and get to keep.