What My 10 Year Relationship Has Taught Me About Queer History
In this personal essay, writer Kyle Raymond Fitzpatrick applies a historical lens to his relationship.
by
Kyle Raymond Fitzpatrick
The second-longest relationship of my life was seven months with a vegan who legally added "no. 1" to the end of his name. He hated my dog and would borrow my car while I went to my office job.
We met on OKCupid, despite his not having a profile photo. This was the summer of 2009, a year after I had moved to Los Angeles.
A short time after him, in June 2010, I met my now-boyfriend, Bobby. A decade later, we're still going strong, a little family of two dude-ish dudes and three dogs. This is my longest relationship.
We, too, met on OKCupid immediately before I locked things in with the dog-hating no. 1 vegan. We chatted on the website about design, him explaining he was a graphic designer and me explaining that I liked to design in Microsoft Word documents for my television executive boss. He thought that was cute.
Then I ghosted him.
Literally a year later, after I dumped the vegan and was dating around, I resigned to return to OKCupid — and Bobby was still there. We started up a new conversation on a Monday late morning and, by afternoon, we had set plans to meet that evening for dinner as we realized we lived two blocks away from each other.
That evening we met up, walked to sushi, walked to a bar, stayed out until 1 a.m. on a school night, kissed and went our separate ways. We had one night off, the following day, and then met up again — and have basically spent every day together and in communication since then.
As we approach our decade together, reflecting on our ups and downs, thicks and thins, we have to acknowledge another timely elephant in the room: 2020 is the start of a new decade — and this year has been something.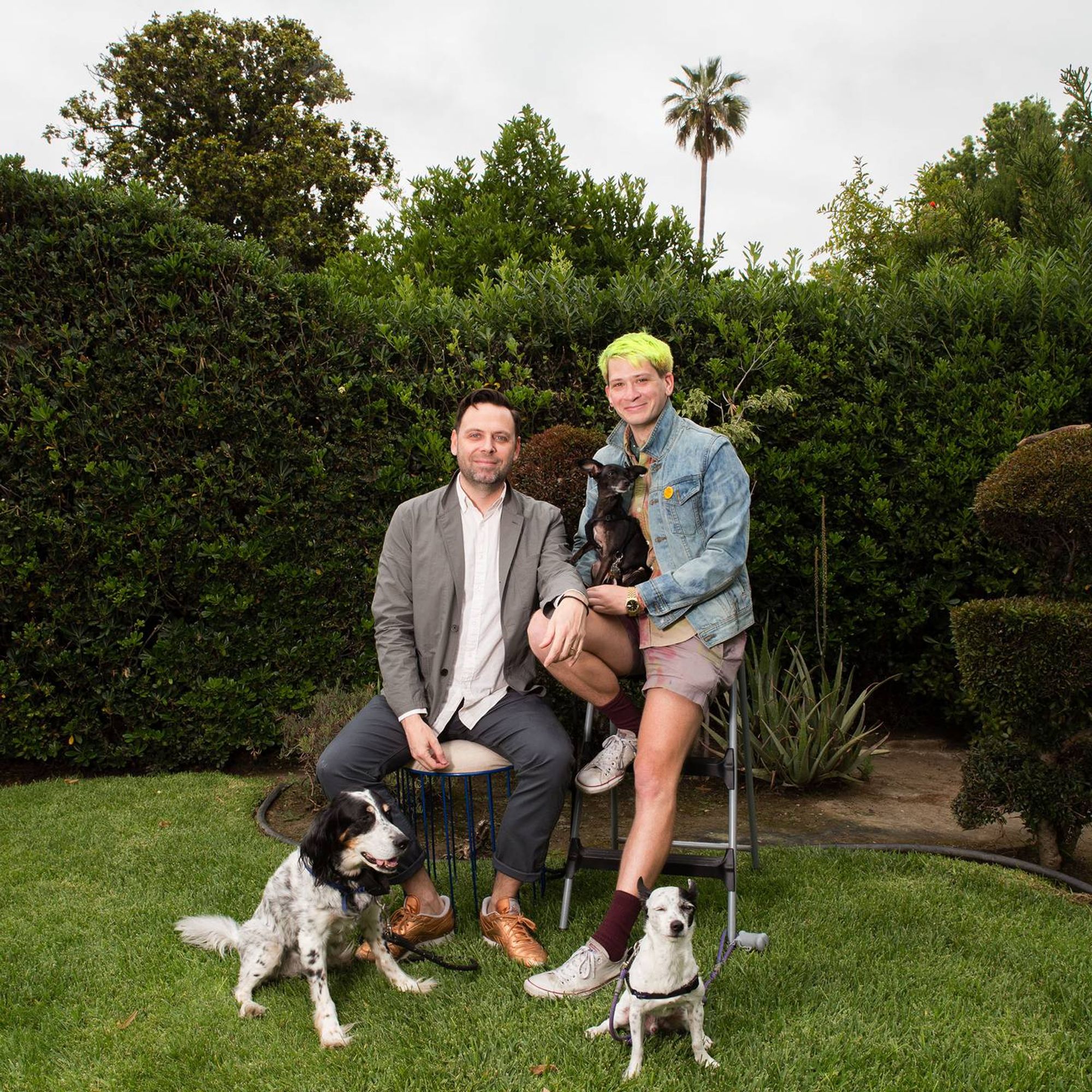 For queer persons, who are going to be celebrating Pride's 50th year from our respective homes, looking back at recent LGBTQ+ history never felt so good. 
In the span of my relationship with Bobby, marriage equality passed, transgender rights have gone mainstream and the language around gender and sexuality has expanded, in ways that are both exciting and surprising. The time that our relationship has inhabited is full of what feels like many watershed moments in queer history.
But is that the case? I had no idea — and wanted to investigate.
Highlights and shadows in queer history
I reached out to Samuel Clowes Huneke, assistant professor of history at George Mason University, to understand and contextualize how the past decade fits into the wider view of history. Huneke specializes in modern German history with research interests in both gender and sexuality — and sees this moment in time as unique in a few ways, particularly for America.
"The obvious milestones have to do with the Obama years," he said, citing 2008 as the year that set the stage for the current joys and dramas in the national landscape.
"Barack Obama's election was a major shift — but that was also the year Proposition 8 passed in California."
Proposition 8's passing — which made same-sex marriage illegal in California — sparked a national movement of protest. It built to the 2013 Windsor decision on marriage equality followed by the 2015 Obergefell decision legalizing same-sex marriage nationwide, echoed by countries like Argentina, England, Germany, Taiwan, France, and more passing similar laws.
Huneke cites greater visibility for transgender issues as another hallmark, noting President Obama's Attorney General Loretta Lynch's press conference in 2016 — where she voiced the administration's commitment to protecting trans persons — as a major moment.
This recognition, one echoed by current Democratic presidential candidates, is "a really striking change" according to Huneke, particularly in relation to how Democrats viewed the subject a decade ago.
These were watershed moments indeed — but not every decision of the past decade has marked progress.
Some protections for queer persons have been rolled back, from allowing federal contractors to claim "religious objections" to banning transgender people from the military.
The Pulse nightclub shooting in 2016, a turning point in "the rhetoric nationally around queer issues," according to Huneke.
And, outside of the United States, we saw stricter legislation on queer rights in Yoweri Museveni's Uganda, including a bill that imposes the death penalty on queerness, along with rising anti-queer efforts in Vladamir Putin's Russia that has enabled violence and persecution against LGBTQ+ persons, leading to torture and death.
Not everything was rosy in the past decade.
Gains, but only for some
As Bobby and I prepare to celebrate our anniversary at home, I can trace our relationship to all the moments Clowes Huneke outlines.
We celebrated our third anniversary in parallel to marriage equality; the morning after the Pulse shooting, we woke on the West to a forced hangover of grief that inspired a gathering of friends to share concerns; and, as legislation was threatened, we did our part to speak up and out for the community.
But the lingering question is if the past decade was as monumental as memory frames it to be, particularly for Millennials who have watched the word "gay" shift from school slur to capitalist celebration?
Yes and no. To Huneke, the current moment in the Western world is a time of acceptance and celebration — for a privileged set.
"If you're a white cis male who happens to be gay, then that's pretty great," he said.
"If you're a transgender woman of color? Things look very different...The problem of progressive narrative arcs is that they ignore individuals whose stories don't fit into them."
In looking toward the queer future, there is the sense that cultural losses are to be had as cultural gains are made. The best manifestation of this is one of the most divisive queer figures of the year, someone who seems like a distant memory from a bygone era when, in fact, their presence in the public eye was two months ago: Pete Buttigieg.
To some (Bobby and I included), the openly gay, married former presidential candidate represented a heterosexual queerness that frames sexuality as a personal war.
This is complicated as queer public figures like Buttigieg can represent both progress and a narrow view of queer rights, the G without the LBTQ+, an American dream that swaps out man and wife for man and man without questioning different, non-normative approaches to life and love, not to mention how expansive and inclusive that can be.
This sort of ideological idling is particularly distressing as the most vulnerable in the queer community still need help, especially during a crisis like COVID-19.
Will the gains in queer rights lead to complacency? Potentially.
As Huneke points out — and as figures like Trump and Museveni and Putin have proved — it's easy to rescind LGBTQ+ rights.
"There's no permanence about how societies treat people based on sexuality," he said. "We're living in a moment that is particularly positive – the danger is perhaps that we don't see the storm clouds."