Relationship Rut? Turn Life Together Into an Adventure
by
Cara Haynes
Once you've settled into the comfort that comes with a long-term partner, it's easy to default to Netflix when you spend time together. You get to snuggle, laugh together and maybe even cry together. And, at the end of the day, your bed is just around the corner. Sounds perfect, right? Maybe.
In reality, this isn't the type of experience that will likely build memories you'll want to look back on in 20 years. To do that, you need to experience new things together.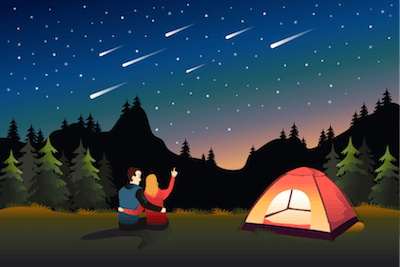 "Knowing someone in everyday life is one thing, but coming away from normality and pushing boundaries during an adventure opens up the possibility for discovery," Thrillism.com founder Mikael Uusitalo said.
You'll also get to know each other even better and, probably, get even closer.
"Encountering new situations has taught me not only how I react when I am stressed or nervous but also how my partner reacts," said Genevieve Healey, of the blog Pedaling Pair, which chronicles the bicycling adventures of Healey and her partner.
---
"We now know so much more about our strengths and weaknesses and what our limits are."
Before you start making excuses about how you don't have enough money for extravagant activities and vacations, think again. Adventure doesn't have to be expensive. Here are six simple yet new experiences you can have with your partner in almost any community:
1. Go rock climbing
Although this sport has a reputation for being extreme, it's more accessible than it sounds. Most cities have an indoor gym that offers routes for a variety of skill levels, including beginners. They'll teach you the basics and let you rent equipment. Plus, rock climbing is built for partners. What better way to build trust with your partner than by dangling from a rope in their control?
2. Rent an Airbnb close to home
You don't have to travel halfway across the world to get away. You'd be surprised at how many cute Airbnb rentals are right in your backyard at a price that's easy to swallow. (If you've always wanted to try sleeping in an RV, this is a great, low-commitment way to do it.)
Stay there for the weekend, or even just one night. In the morning, find a good place for brunch—it could even be a small-town diner that serves nothing but hamburgers and enormous pancakes—and take your time coming home.
3. Drop in on a community dance class
Most community dance classes will let you drop in for a one-time fee. If you're not into dancing, this is a great way to get out of your comfort zone and engage with your community in a whole new way.
West African dance is a fun option if you like heavy drum beats and lots of movement. Country dancing is great for couples and usually offers free classes before the main event. For something more intimate, try a ballroom or Latin dance class.
4. Look up your city on Trip Advisor
TripAdvisor is an easy way to find hidden gems right where you live. Use it to look for what most tourists gravitate toward when they visit your town and what they have to say about it.
"Finding new ways to experience your normal life helps to shake out the old habits," said licensed marriage and family therapist Christi Garner.
If you've already seen all the landmarks and done all the hikes, look for a restaurant you haven't tried yet and go there for your next date night.
5. Sign up for a free flight-monitoring service
Even if you don't end up going anywhere, it's fun to talk about what's possible with your partner when the emails with flight deals slide into your inbox every day.
That said, an unexpected good deal could be just what you need to make your wildest vacation dreams come true. By using these services, you can find roundtrip flights to Ireland, Hawaii, Italy and more for $400 or less. There are tons of these services available—feel free to sign up for more than one.
Here's a list of the more popular ones:
6. Go on a local road trip
The key to enjoying this one is to not plan ahead—just stop at whatever looks interesting. For an added challenge, don't use your phone to look anything up. Travel the old-fashioned way by following road signs or a fold-out map. And instead of booking your accommodations ahead of time, look for a hotel flashing the vacancy sign or a free campsite with open spots.
If forgoing a plan puts you in an anxious headspace, try divvying out the decisions to add some sense of control for you both.
"We take turns leading each day so we each get a chance to go at our own pace and give directions," Healey said.
Hopefully one of these ideas will inspire you and your partner to leave the couch for a while.
"These new activities are a great way to help you create new relationship stories as well as a new relationship history," said licensed therapist Heidi McBain.
Making the effort to write a relationship history you're proud of by engaging in meaningful adventure is the equivalent of exercise for your relationship—it may be hard to get going at first, but you'll be glad you did it.
As an added bonus, you can cap any adventure off with a Netflix binge—guilt-free.
"Adventure tests yourself and your relationships," Healey said. "But it can be draining if you don't allow time to decompress."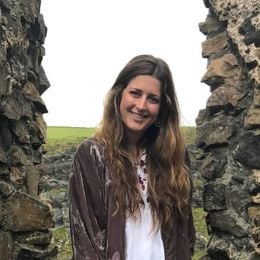 Cara Haynes
is an editor and freelance writer who thinks words are probably the most important thing we have. She spends too much time thinking about them, whether that means reading the labels on her shampoo bottles or sending novel-length texts to her husband. When she's not doing word work, she enjoys doing leg work in the mountains with her goldendoodle, Dobby. You can find her wherever there is chocolate-chip cookie dough within walking distance.