Regal Family Business is an American Dream Come True
by
Brian Nordli
Mita Shewakramani can still remember her first sale for her father's sari shop.
She was six years old, and the family business, Regal Traders, was packed with customers. A customer needed a matching forest green fall fabric (a strip of fabric stitched to the end of a sari to weigh it down). Shewakramani jumped into action finding the matching material and made the one-dollar sale. Her father, Nirmal Shewakramani, watched on with pride, she recalled.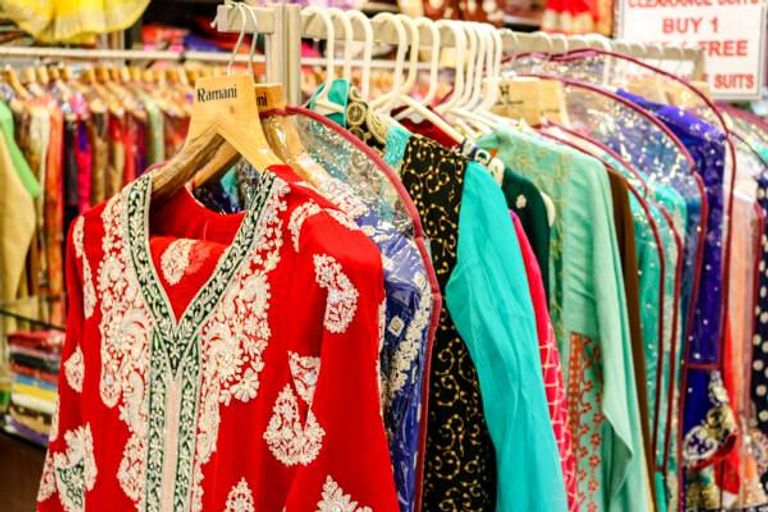 But don't think he made a big deal out of it. It was just one of many sales she would soon make for the family business along with her two other siblings.
"It was like, 'Alright, now go do it again,'" Shewakramani, now 30 years old, said laughing.
Such is life in the Shewakramani family business. Today Nirmal Shewakramani owns three stores, Regal Jewels, Regal Traders and Sari Sapne, along a stretch of retail on Chicago's North Side known as "Little India." His three children, now adults, work at the stores along with his wife. Meanwhile, Mita also operates a law firm within the family business called Regal Law Group. One day, the children will take full control of the family business.
It's the culmination of the "American Dream" Nirmal, 61, had when he moved to Chicago from India in the mid-1970s with only eight dollars in his pocket. To get there, it's required sacrifice and a careful navigation between family and business.
The origins
Nirmal came from a family of sari store owners in Kolkata, India. He started working in his father's shop at eight years old, and after sixth grade, he stopped going to school to focus on the family business.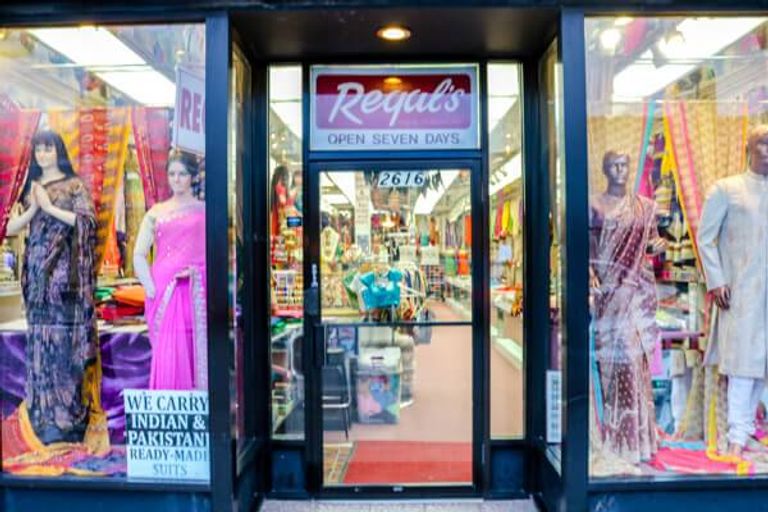 But he wanted more. As an adult, he realized that the store would never escape the clutches of corruption in Calcutta, India that keeps stores from prospering. He moved to the U.S. in the late-1970s, Mita said. After working for a sari store in Chicago and driving semi-trucks across the country, he saved enough money to open his first sari store in 1983.
From the very beginning, it was about providing for the family.
"It was the potential to do better, make more and have a better life for himself and his family," Mita said.
During the week, Gurbachan, 64, stayed home with the three children, picked them up from school and drove them to after-school activities. On the weekend, she'd help with paperwork and bring the children into the store.
Meanwhile, Nirmal focused on the business, working from 10 a.m. to 10 p.m. in the store, and then would wake again at 2 a.m. to do business in India. But they always made time to eat together for dinner, even if it was late at night.
"Family dinner was very important to him," Mita said.
Second home
The store quickly became a second home for the children. Mita recalled days when she and her siblings would take naps among the silk fabric section in the back of the store and play in the downstairs office.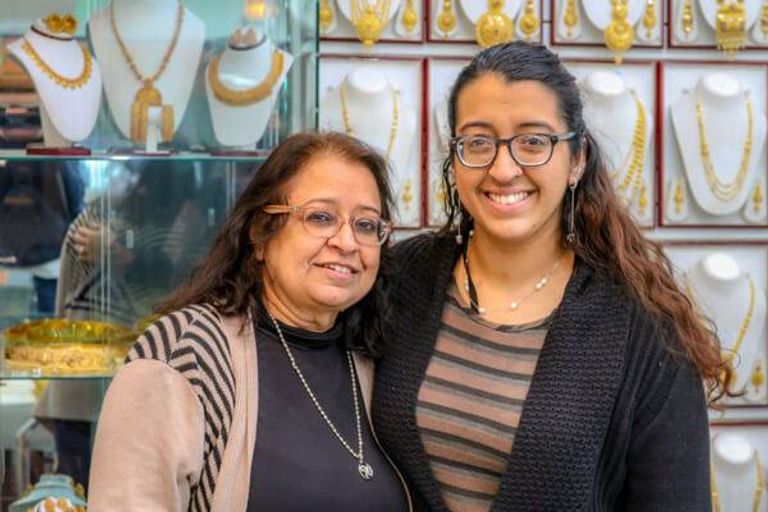 As they got older, they helped keep the store organized and assisted on the sales floor. Some days, they would compete with other employees to see who could roll up the six-yard-long sari fabrics the fastest, while their father judged. But the work wasn't always fun.
"It definitely felt like chores to me," Mita said. "I was like, 'Why can't I go to the pool with my friends on a Saturday and not hang out at the store?'"
Still, there was a method to their expectations. The time they put in at the store was not only to help their father, but to prepare them for their future, Gurbachan said. While they never demanded their children join the family business, two of them, Kajaal Shewakramani and Jayesh Shewakramani, chose to work there full time after graduating high school.
Kajaal, 35, the oldest sister, said she initially had plans to go to college after a year working in the store, but she enjoyed it so much, she decided to stay. For Jayesh, 33, it seemed like an obvious decision.
"I've been helping out since I was young doing tidbits around the store," Jayesh said. "It was like second nature."
For Mita, it took time to return to the family business. She earned her law degree at Penn State, and practiced law when she returned to Chicago. But she soon realized the family business was where she belonged. They had expanded to three properties, and she found herself drawn back to the stores to help.
"In the back of my mind, I was part of the family business," Mita siad. "Being able to have that creative license and use my skill set within the business has definitely increased my personal interest."
A new generation
Each of the children has brought something different to the family business. Jayesh has helped spearhead the jewelry store's website; expanding the business' reach with customers around the world. Kajaal has become one of the main buyers for the jewelry store with an excellent eye for jewelry. Meanwhile, Mita has put her law degree to use on contract negotiations and city paperwork, and operates as a managing broker.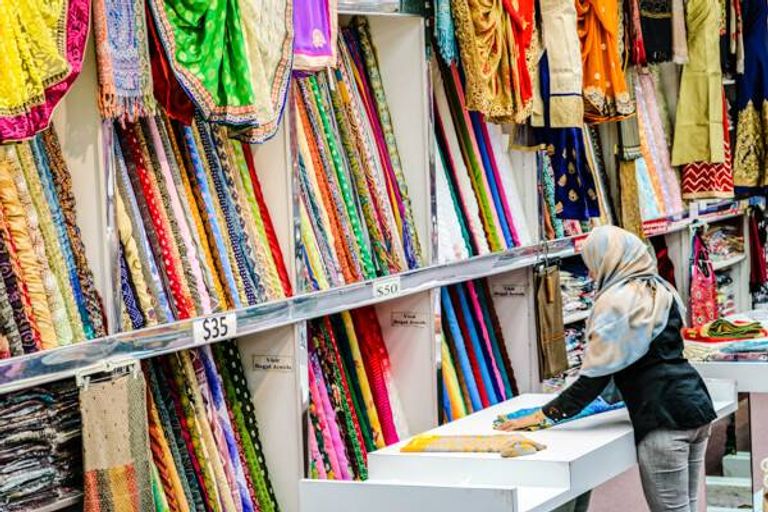 Still, on any given day, they're expected to do whatever is needed for the stores, whether its helping a customer pick out an engagement ring, folding up saris on the sales floor, filing inventory or walking their two labradoodles, Happy and Tony. There's no such thing as a job title in the Shewakramani family.
"Job description? We don't have any," Gurbachan said laughing. "That's the last thing you can ask my husband. Everybody has to do everything. Whatever is needed wherever."
It can be a challenge working long hours and even more difficult to take time off, said Mita. After all, it's not just a coworker emailing or calling on a vacation day, it's family. Still, there's a unique pleasure in knowing that the profits go toward a family operation, not a faceless corporation, she said.
The business' success along the way, has made all the sacrifices worth it. It gave the children an opportunity to explore their passions and start farther in life than their father, and now, as a third generation of Shewakramanis enter the picture, it will do the same for them. Already, Kajaal's four-year-old son can be found in the store feeding the fish or helping with boxes.
While Nirmal has no plans to retire anytime soon, Gurbachan said there is comfort in knowing the business will continue on without them.
"It feels good," Gurbachan said. "You know your hard work will continue on. It's not going to die with us."
This article is part of America's Entrepreneurs: Making it Work, a Rewire initiative made possible by the Richard M. Schulze Family Foundation and EIX, the Entrepreneur and Innovation Exchange.  

Brian Nordli
 is a freelance journalist based in Chicago, where he writes about social issues, immigration and culture. Before returning to his hometown, he worked at a newspaper in Las Vegas covering crime, education and the city's desert denizens. He recently spent more than a year teaching English in South Korea and traveling Europe and Asia. He hasn't been able to shake his craving for kimchi since.