What's the Difference Between a Refugee and an Asylum Seeker?
Understanding can help you better engage in discussions around immigration.
by
Kelsey Yandura
Immigration policy is at the forefront of today's political debate — but do most of us have the vocabulary to keep up?
As more and more displaced people continue to seek safety outside their countries of origin (ICYMI: we're in the middle of a staggering refugee crisis), it's important to understand the unique experiences and challenges of these various groups.
We'll start with refugees and asylum seekers.
"The terms are very frequently confused because the process can be extremely confusing," said Kim Baranowski, associate director of Mount Sinai Human Rights Program. "However, it is important to recognize the obstacles facing individuals and families as they try to navigate the process of seeking protected immigration status."
Who is a refugee?
In the United States, the terms "refugee" and "asylum seeker" both refer to people who are fleeing their home countries, and are unable or unwilling to return because of a well-founded fear of persecution because of their race, religion, nationality, political opinion or membership in a particular social group.
The main difference between the two terms lies in where the individual's claim for international protection has been decided.
A refugee is someone whose plight is legally recognized outside the United States first (usually by the United Nations or a similar entity).
"Refugees are mostly waiting for recognition in refugee camps around the world, and the determination of whether they qualify as refugees and where they will be placed is made by the UN," immigration lawyer Jennifer Casey said.
Because of this protected status, these individuals are able to resettle in the United States without much further process within the country.
"Refugees are not going through the process within the U.S.A.," immigration lawyer Jacob Sapochnick said. "They've already gone through the screening process abroad."
In other words, refugees are legally determined as such before they enter the United States.
Who is an asylum seeker?
Asylum seekers, on the other hand, seek refugee status at the U.S. border or when they're already within the country.
"It's mostly a procedural and legal term," Sapochnick said. "People who are asking for asylum are already in the U.S., and they're seeking protection from going back home."
In other words, asylum seekers enter the United States unsure of whether or not they will be able to stay.
They have not attained international refugee status and must go through a legal process in this country to determine if they qualify and can remain in the United States.
"The difference between the two is pretty much about geography and the agency making the determination of who qualifies for protection," Casey said.
Baranowski explained that both refugees and asylum seekers have likely been traumatized by their migration experiences.
"It's very stressful for everyone," she said. "When folks flee their country of origin, they are facing significant dangers...
"Often, both of these groups have experienced human rights violations and ill treatment that sometimes meets the criteria of torture."
It's getting more difficult for both
For asylees and refugees, the process of gaining protection has grown increasingly difficult over the last several years.
President Donald Trump's administration recently capped refugee limits at record lows (with even lower numbers proposed), and asylum seekers are subject to increasingly treacherous conditions as they await an answer on whether they can stay.
"Right now, we're looking at the U.S. putting a cap on refugees that's the lowest in the history of the refugee resettlement program... in the face of a profound humanitarian crisis" Baranowski said.
Many people seeking asylum at our southern border must now remain in Mexico during their immigration proceedings in the U.S., she said.
In addition, the U.S. has increased detention of immigrant families exponentially since 2014, primarily in for-profit detention centers. As these detention centers increasingly become filled to capacity, asylum seekers are often housed in prisons.
"It's important to acknowledge that both refugees and asylum seekers present with a lot of resilience and strength," Baranowski said. "They are resourceful and courageous... They have persevered in the face of the human rights violations they have encountered."
[ICYMI: Which Issues Do Young Voters Care About Most?]
Getting status doesn't fix all problems
While being granted legal protections, either as an asylee or a refugee, "is so important for survivors of persecution, there are many other issues that may continue to concern them," Baranowski said.
After fleeing violence or injustice they faced in their home countries, they may be subject to xenophobia and prejudice as they seek out new places to call home in the U.S.
And many asylum seekers and refugees continue to fear for the safety of family and friends who remain in their countries of origin.
Why should we know the terms?
While the two terms carry strong similarities, Baranowski believes it's important for the public to educate themselves on the nuances of immigration issues.
"We're in a very unique point in history," she said. "Globally, we are facing the largest number of forcibly displaced people ever recorded...
"Being aware and informed about what's happening and the forces that are shaping peoples' needs to flee their countries of origin is essential."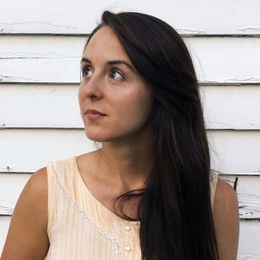 Kelsey Yandura
is a freelance writer, editor and journalist based out of wherever the nearest library is (usually Denver).