How to Reduce Student Debt without Working too Hard
by
Abby Thompson
As the designated official college student writer for Rewire, let me probably not be the first person to tell you, COLLEGE IS EXPENSIVE.
If you have no idea what I'm talking about or need something that can vibe with you and your wallet's sincere pain, check out "A Subprime Education," a follow-up to Frontline's 2010 documentary "College Inc.," which investigates how colleges are profiting off your need to not be poor taking lots and lots of your money.
Even though it's expensive, more than 20 million people are enrolled right now, and 1.8 million people will graduate with undergraduate degrees this year. I'm sure the investment seems worth it—until it's time to start paying loans back. When the bill finally arrives, even with a full-time job, people just might need to make a little cash on the side to pay back your debt.
Here are some ideas for quick and easy side hustles:
1. Take short freelance jobs
This is a great way to make money fast. My favorite website for this is Fiverr, which connects people who need things done with other people who want to do them by doing micro-jobs, called gigs. You're paid in increments of five dollars (hence their name). From designing a business card to writing a blog post, Fiverr is a great way to do quick and easy freelance type jobs for fast cash.
2. You're never too old to baby-sit
You might feel like you're out of your prime with babysitting, and that the 14-year-old girls have you beat. There are a lot of benefits to babysitting that you could be overlooking. To name a few: cash, free food and—once the kids go to bed—the house is yours to watch TV and just do whatever you want.
3. Pet- or house-sitting? Even better
If children scare you or if you scare children, you can get many of the benefits of babysitting without the little balls of energy running around by watching someone's pet or house. There are websites out there that can help you find this kind of work, such as TrustedHousesitter and Rover. If you're lucky and you work for a family that thinks of their pet as a child, you're in business because they will probably pay you like that pet is a child.
4. Sell your stuff
Jumping on the minimalist Instagram lifestyle bandwagon could be your pathway to bathing in dollar bills (figuratively of course, that would be rather germ-y). Selling clothes you don't wear cleans out your closet and makes you dough, whether you choose to sell them on Craigslist, eBay or certain thrift stores.
Some enterprising thrifters take it one step further: they buy hip, vintage and, most importantly, cheap clothes from local thrift stores like Savers and Goodwill and then sell them on vintage clothing sites and apps such as Depop, making a profit from the trendy clothes they can score for cheap. This tactic does take a little start-up cash to go thrifting and build an inventory, but can easily turn a profit in no time.
5. Take good stock photos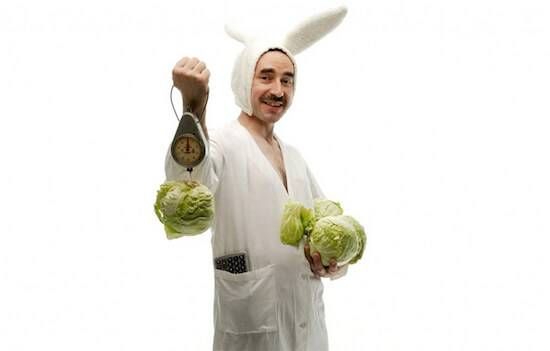 Are you ever searching for an image for a school project that doesn't suck? Stock photos can get pretty lame or just plain weird.
As more and more people are building websites and creating digital content, engaging images are needed to help support them! That's where you come in, millennial Instagram guru! If you have a decent camera and an eye for photography you can take photos and put them up for sale on a variety of websites for the use of creative professionals. Check out this great article on how to get started in selling stock photos.
6. Sell bodily fluids
This might seem a little desperate, but if you're okay with cold doctor hands and needles, this could be the "job" for you. You have a few options in this department. One being plasma, which is probably the least invasive of your choices. After going through a screening process, you can make around $50 a week donating your plasma. It takes about an hour and is helping a great cause.
If $50 a week isn't cutting it, you can always donate eggs or sperm. Guys, being a fully qualified donor means you can donate up to three times a week, making about $50 per donation. Even though the rate is about the same for selling plasma, you can donate more frequently. For the ladies, the situation is much different. You cannot donate as often, only six times in your life, and each donation must be three months apart. The payoff for one day on bed rest and people up in your business is $14,000. So, if you play your cards right, you can earn $85,000, which should make a dent in your loans.
While these options probably won't pay for all of your school, every little bit helps.