4 Ways to Reduce the Amount of Plastic You Use
Instead of thinking recycling-first, reduce your use.
by
Gretchen Brown
When we think of conservation efforts in the U.S., it's natural to think about recycling.
It's good for the environment! That plastic bottle won't be going into a landfill!
But folks in the U.S. only recycle about 9 percent of the plastic created every year. That means 91 percent of the plastic we make — a total of 350 million tons in 2015 — is headed to the landfill.
What if we're thinking about plastics the wrong way? What if the problem isn't just that our recycling rate is so low, but that we produce so much plastic in the first place?
That's one question explored in the PBS NewsHour special, "The Plastic Problem."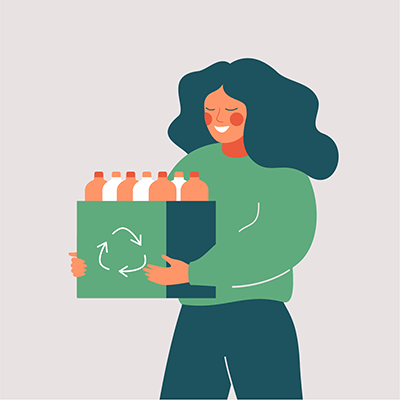 "The way we recycle plastic at the moment is not part of the solution. I would even go as far as saying it's part of the problem," Roland Geyer, an industrial ecologist at the University of California Santa Barbara, told NewsHour's Amna Nawaz.
Essentially, plastic can only be recycled a certain amount of times. It's not the end-all-be-all solution it's touted to be.
"The only way to reduce disposal is to make less plastic," Geyer said.
The statistics are pretty shocking: Americans make four and a half pounds of trash per person per day. That means that as a country, we generate a third of all waste in the world.
Some of this falls on the shoulders of companies. U.S. industries have latched onto plastic's durability and affordability.
Just four companies — Coca-Cola, Mars, Nestle and Danone — produce 6 million tons of plastic waste every year.
So, recycling isn't everything. But there are also things you can do to reduce your own reliance on plastic and contribution to the landfills.
1. Buy products without packaging
The problem with consumable products like shampoo and conditioner are that you use a lot every year. And that means many, many plastic bottles. To make things worse, a lot of people don't realize you can recycle plastics that come from the bathroom rather than the kitchen.
Better still than recycling, you can buy shampoo and conditioner in bar form, sans-plastic packaging.
If you have a period, even your tampons with their plastic applicators are contributing to the waste problem. You can use a product like a menstrual cup instead.
Read more here.
2. Bring your own drinking container
This might seem small and simple, but when you have your own reusable drinking container with you wherever you are, you'll be more hydrated and less likely to spring for plastic water bottles when you're parched.
If you have a container that can handle both hot and cold liquids, you can even hand it to the barista for your daily coffee and spare the styrofoam cup and plastic cover.
Read more here.
3. Reuse, reuse, reuse
One of the easiest ways to reduce your plastic use is at the grocery store. You can bring your own mesh produce bag instead of the plastic ones the store provides, and, of course, your own reusable totes so you don't walk out of the store with five plastic bags.
You'll also save plastic when you buy products in the bulk section using your own reusable jars. You don't have to buy fancy jars for this — you can reuse a pasta sauce jar, for example.
If you're heading to the deli, bring your own containers instead of the styrofoam or plastic ones the store provides.
Read more here.
[ICYMI: Why We Need to Stop Thinking of Our Clothing as Disposable]
4. Be smart when you buy gifts this holiday season.
Americans throw away 25 percent more stuff between Thanksgiving and New Year's than any other time of year.
When you think about the amount of waste that comes with your typical holiday gift, that's no surprise. Mountains of plastic packaging. Shiny plastic wrapping paper that can't be recycled. Plastic box fillers in your Amazon packages. Ribbons and bows that get thrown away.
To be more eco-friendly, wrap presents in reusable, recyclable or compostable materials, such as pretty vintage fabric, newspaper or brown paper from old shopping bags.
Buy cards at a vintage or antique store instead of buying new.
Or, give an experience, like concert tickets, instead of something disposable, which will avoid unnecessary packaging and lead to fun memories rather than something they might not need.
Read more here.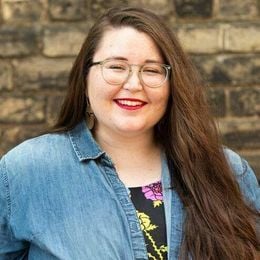 Gretchen Brown
is an editor for Rewire. She's into public media, music and really good coffee. Email her at
[email protected]
, or follow her on Twitter @gretch_brown.