Can a Recruiter Help You With Your Job Search?
by
Liz Brown
Every day, job seekers get mixed messages on the best way to apply for a job to guarantee an interview. Should you always include a cover letter, even if they don't ask for one? How long should a resume be? Is it wise to talk about why you're leaving your current job?
If you're tired of dead ends and overly polite rejection emails, it's time to try something new.
"That's where a recruiter comes in—they do a lot of the legwork for you," said Sharon Florentine, who writes about IT careers, hiring and staffing as a senior writer at CIO.com. "They match your experience and skills with available roles, submit résumés and cover letters and portfolios, they manage all the time-consuming back-and-forth that you might not have time for.
---
"They might have access to a company's available jobs that you, as an individual job-seeker, might not. And they can also tell you how best to present yourself to the hiring organization so you have the best chance of landing the role. They can also serve as a great go-between when negotiating salary, benefits, perks and all those details."
Recruiting a recruiter
LinkedIn is a popular way to find a recruiter. Use those keywords to get a list of firms to follow. Online directories and recommendations from people you trust are also good ways to connect with a recruiter. Reach out to professional contacts, college alumni, friends, family and neighbors to ask about their personal experiences. They might just speak to their recruiter and recommend you.
Dawn Rosenberg McKay, who writes about career planning for The Balance, said job seekers should be honest with their recruiters about what they want.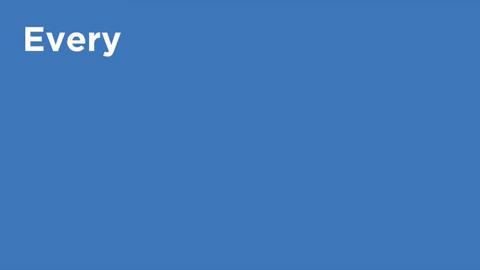 "Your recruiter should know a lot about your interests so he or she can find a suitable position," McKay said. "It is important to not let the recruiter tell you what career you should pursue. The recruiter isn't a career counselor. His or her goal is to fill open positions, not help you find career satisfaction. Make sure to let him or her know what types of positions you would be interested in."
Will a computer program help you land your next job?
Recruiters are only human—they only have so many leads and hours in a day. Their process is time-consuming and tedious. Enter artificial intelligence recruiters. Companies are using algorithms to help sift through digital stacks of resumes to find the perfect fit.
Are your emails to hiring managers met with radio silence? Now companies can use chatbots to connect with candidates at any time of day, and to make sure no communication falls through the cracks.
Artificial intelligence has developed by leaps and bounds in recent years and is starting to become a mainstay in technology. Think of AI-powered Amazon Echo, Apple's Siri and Google and how often we rely on them throughout the day. Why not use similar technology to find a job? Many companies, including Google, Wells Fargo, Citigroup and Hilton Hotels, already use AI recruitment.
"Studies suggest that AI recruiters enhance efficiency by 38 percent, increases candidate engagement by over 150 percent and candidates are three times more likely to hear back from a (human) recruiter if they respond to (an AI recruiter's) questions," said Louis Efron, a globally recognized thought leader, speaker, writer and Fortune 200 human resources executive.
---
"Candidates who were traditionally overlooked due to inefficiencies in hiring processes have a better chance of being discovered and gaining an opportunity to work in a position they love—which is a win-win for candidates and employers alike."
AI recruiters also guarantee the process is based on data, not bias. (Though even algorithms have been shown to carry bias, too.) Job seekers can use AI programs like Woo to get matched with open positions based on preferences and experience.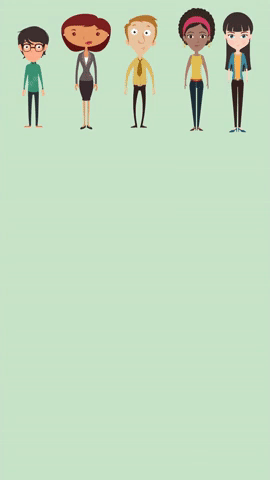 AI recruiting software "can expedite the front end of a recruiting process and provide 24/7 support and guidance," Efron said. "AI recruiters also help eliminate irrelevant resumes by engaging directly with viable candidates and uncovering valuable insights to help recruiters make better hiring decisions. By either moving candidates forward or rejecting them quicker, AI recruiters improve candidate experience, too."
What should you choose?
While there are upsides to working with a recruiter, there are some disadvantages. Remember that your recruiter doesn't work for you—they work for the companies that hire them to fill open jobs.
And as helpful as AI recruiters can be, they lack the ability to have a human conversation to determine your work ethic and other good qualities.
The best-case scenario is to double down—work with a human recruiter and an AI recruiter, Florentine said.
"I believe the most ideal situation is a well-connected, passionate recruiter teamed up with an AI-enabled recruiting system on the backend," she said. "The AI can sort through all the relevant data quickly, leaving the recruiter ample time to really get to know you and be able to better 'sell' you to the hiring company as the best person for the job."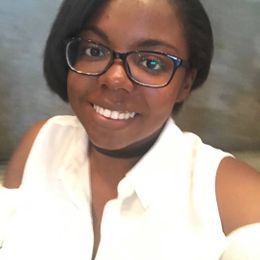 Liz Brown
is a San Francisco-based writer and copyeditor whose day job is in marketing and communications. Her passion lies in finding the unique angle to every story. Follow her ramblings on Twitter at @lizb411.