Why Reconnecting With Old Friends is Worth the Effort
by
Gretchen Brown
A perfect burger. Pint glasses raised at a bar. Legs on a beach towel.
You may not have seen your friends from high school in a decade, but you probably see images of what they're doing on a weekly basis.
Social media has made it possible to stay connected with hundreds of old friends at a time.
But those virtual "friendships" are often criticized for their passivity, encouraging us to compare ourselves to surface-level updates from long-distant connections we should have shaken long ago.
The way Katie Krimer sees it, social media is here to stay. It's what we do with it that matters.
"Finding ways to interact with it in the most positive way is our best bet," said Krimer, a licensed clinical social worker and therapist.
That can mean using social media as a tool for making in-person connections.
Even though social media makes us lonelier, seeing friends in person releases Oxytocin, often called a "happiness hormone."
Because of this, turning a Facebook friendship into a real-life meeting can be a good thing.
"It makes us feel less alone knowing that this person made a choice to see us," Krimer said.
Here's how to do it:
1. Be honest
When you're writing that first DM to an old friend, think about why you're reaching out to that person.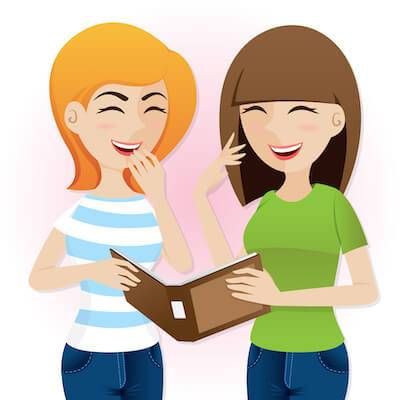 Is it because you like their photos? Do you miss them and want to reconnect? Or is it because you want to apologize for an old rift?
"It helps for people to be vulnerable… and have some sort of explanation as to why they're reaching out all of a sudden," said Heidi McBain, a licensed marriage and family therapist and professional counselor.
Because some messages can seem disingenuous, being upfront about your intentions from the start can help you reestablish trust with a friend. They'll be more likely to respond, and to agree to meet.
2. Don't be afraid of rejection
As with any relationship where there's vulnerability, there's always the possibility that the other person won't feel the same way.
"That goes along with a chance you take, but for some people that's worth it," McBain said.
The opportunity to have that person back in your life might outweigh the risk of being brushed off.
You probably won't be outright rejected, anyway.
"That fear is really a sign that you're rejecting yourself," said licensed marriage and family therapist Tina B. Tessina. "Most people are not going to reject you."
That doesn't mean they'll necessarily be available right away; people have busy work and home lives. And if you last ended things on a bad note, they may not be as willing to chat.
3. Loosen your expectations
If you're worried about being rejected, one way to counter that is to manage your expectations.
Sometimes people reconnect with a friend believing they're rekindling what will be a lifelong friendship. But that's not always the case.
It doesn't mean it doesn't have value.
"Even if it's just to grab a cup of coffee, taking that for its benefit in the present moment" can help you view a get together more positively, Krimer said.
You'll still end up feeling more connected and less alone, getting the chance to talk about old memories you shared together. They don't have to become your best friend in the process.
4. Don't expect an apology
If you're reaching out to a friend who has hurt your feelings in the past, you should tread lightly.
You won't be able to force an apology out of them, and you shouldn't want to.
---
"If there's an expectation where they need to jump through hoops, that doesn't really play out very well," McBain said.
Even if many years have gone by, you can't assume they've changed or are a different person altogether. If you do, you may be disappointed.
And if you were the bully in the situation, acknowledge that they might not want to talk to you.
"You just want to be wary of opening up old traumas for people," Krimer said. "Because you don't know... how (reconnecting with them) will have an impact."
5. Don't stress about lost friendships
Friendships ebb and flow over time, especially for young adults. Drifting apart is natural, and it doesn't mean the friendship is lost forever.
---
"Because of certain growth and change in our lives, we are able to leave certain relationships and come back to them," Krimer said. "That's a really good lesson, and a really good thing to remember."
For the same reason that you don't have to hold onto friendships that aren't serving you, you also can reconnect with a friend at any time.
There's a concept in psychology called the "Belongingness Hypothesis;" the idea that we have a basic need to feel connected with others, and that need impacts the decisions we make.
"Making a choice to reconnect with old friends can kind of reinforce that sense of connectedness and belonging," Krimer said.
Last year, Krimer was tagged on Facebook in a photo from back when she was in kindergarten.
Clicking on the profiles of all of her tagged classmates was a fun surprise, and she was able to reconnect with a few of them. It felt cool to see they were real people living their own lives.
Reaching out to old friends takes nerve. But as long as you're doing so with good intentions, you'll find it hard to fail.
"If you're putting yourself out there in a kind and open way, you're making it as likely as possible that someone will interact with you," Krimer said.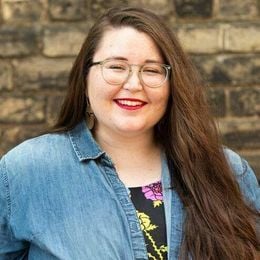 Gretchen Brown
is an editor for Rewire. She's into public media, music and really good coffee. Email her at
[email protected]
, or follow her on Twitter @gretch_brown.