Reality TV: It's Not All Bad (But Most of It Is)
by
Rick Ellis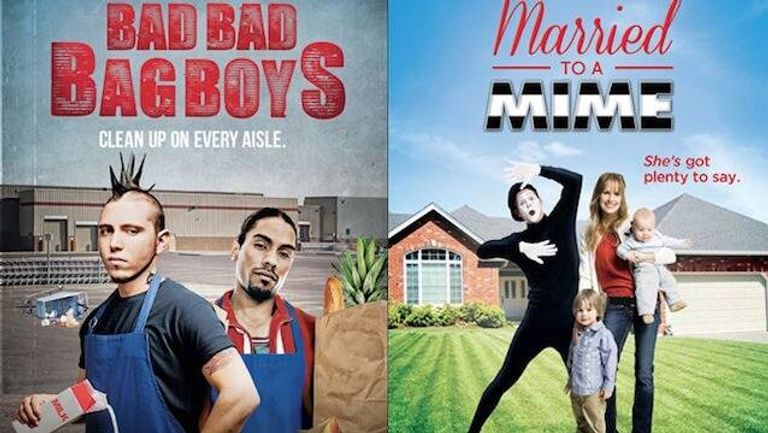 A recent WNET campaign that spoofed the worst of reality television made the point that there are a lot of (awful) shows you would never see on public television. We have "Call the Midwife" and "Antiques Roadshow" and they have "Psychic Gold Hunt" and "I Didn't Know I Was Pregnant." But the flip-side of that argument is that there are also some cable TV hits that would fit into the public television universe quite comfortably. At its best, television documentaries and reality shows introduce viewers to people and lifestyles they would otherwise not be exposed to in real life. In that way, an Independent Lens documentary isn't that different than the average episode of Deadliest Catch. They both share stories that deserve to be told.
Here are five popular cable TV hits that would fit comfortably onto a public TV schedule. They tell real stories without being cute and manipulative. And not one of these shows contains anyone who is a "Real Housewife."
1) Diners, Drive-Ins and Dives
Depending on your perspective, Guy Fieri is either a TV force of nature or the last person in the world with whom you'd ever want to get stuck in an elevator. He's best known for this Food Network series, where he travels around the country highlighting the tasty and sometimes unusual foods found at small local and family-owned restaurants. That premise is a perfect fit for public television, though I suspect his outgoing/over-the-top personality might have to be dialed back a few notches for PBS.
2) American Pickers
This History Channel series follows the exploits of two Iowa-based "pickers," who travel around the country uncovering forgotten items they can resell for a profit. The show isn't just about the items that are uncovered; it's about the characters they find along the way. It would be a perfect companion piece for the long-running series Antiques Roadshow, as well as the newer series History Detectives. I love the show, and not just because it's amusing to realize that the only difference between a hoarder and a collector is that the latter has a barn where they can store their junk.
3) Mythbusters
The Discovery Network was pretty much built on the success of this long-running series, which aims to uncover the truth behind popular myths and legends. Hosts Jamie Hyneman and Adam Savage mix scientific method with a goofball sense of humor to create a distinctive show that is both educational and entertaining. Mythbusters does for science what Sesame Street does for reading: it makes learning seem like fun instead of a chore. Besides, who wouldn't want to watch remote-controlled cars exploding on their local public TV station?
4) Through the Wormhole with Morgan Freeman
Until the Ken Burns documentary "Civil War" aired in 1990, the most-watched PBS series in history was the 13-part series Cosmos, hosted by the late Carl Sagan. The series tackled a wide range of scientific puzzles, from the origin of life to the creation of the universe. Cosmos was a pop culture phenomenon, inspiring a generation of scientists and some great parody. The Science Channel series Through the Wormhole is hosted by actor Morgan Freeman and it is probably the closest thing TV has to offer to the spirit of Cosmos. Each episode focuses on compelling questions torn from today's headlines, such as "Can Our Minds be Hacked?" or "Did God Create Evolution?" If you were going to pick one show that embodies the spirit of PBS, it is this fascinating series.
5) Whale Wars
Certainly the title of the show has that cable-riffic twist to it. But the show itself isn't that far removed from what you would see on an episode of Independent Lens or Frontline. The series follows the exploits of the Sea Shepherd Conservation Society as they struggle to stop Japanese ships from hunting whales in the name of "research." It's a high-octane battle as ships from both sides play a dangerous cat-and-mouse ballet to get the upper hand. Yes, it can be confrontational and that's not typical for PBS programming. But despite the cosmetics, the spirit of the show is also the spirit of the best of public television. It's passionate, real and a story worth telling.