I'm Ready to Buy a House. My Partner Isn't. What Should We Do?
For best results, settle these conflicts before you begin your search
by
Jamie Lynne Burgess
Buying a house is one of the biggest financial decisions of your life. So, if you're ready to take the plunge, you want your partner to be just as enthusiastic as you are.
But what if you aren't on the same page about taking this big step?
"A home is a serious investment and a decision that requires consideration of income, life direction, lifestyles and open discussions with your partner," said Ron Humes, who has been the owner and principal broker of a realty company for more than 20 years.
Somehow, you need to be seeing eye-to-eye before going all in.
Differences become a strength
When the housing market was bottoming out in 2008, Colin Crook knew that if he and his wife wanted to buy a house in the Bay Area, they had to act quickly.
Though they both came from homeowning families — which means they might have been more inclined to buy a house — Crook's wife wasn't sure they could afford it.
"I was thinking, 'How do I take care of my family? How do I keep us moving forward?'" Crook said. He was focused on creating inertia for their family, and he knew buying a home was an important step to building wealth.
His wife, however, was unconvinced, especially because they live in an area of the country where it is notoriously difficult to move from renting to purchasing.
---
"My wife is more pragmatic and less risk-tolerant, so we had to work to balance those things out," he said.
Humes's advice is to settle these conflicts before you begin your search for a house.
"Discussions when deep in the process tend to involve much more raw emotions and stress," he said.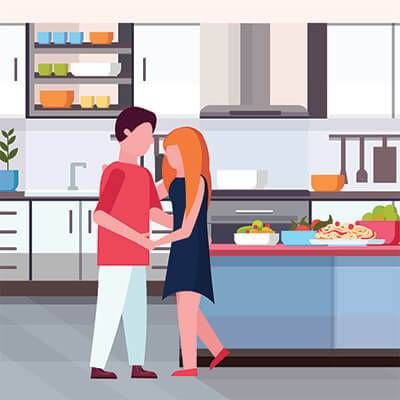 Both Crook and his wife agreed that homeownership was the right choice for them, but they disagreed about timing.
In order to make her feel more comfortable, Crook did his research. Not only did he scour websites and follow trends, he looked into government subsidies. In fact, he was able to apply for and receive about $5,000 a year from both the state of California and the federal government to put toward his mortgage for the first few years.
These programs helped the family afford the home, and, more importantly, they made Crook's wife feel more in control while they were considering such a big purchase.
What looked like a difficult divide worked in their favor when making this big decision. Both partners kept the other in check during the process.
"One thing we have going for us is we complement each other's deficiencies very well," Crook said.
[ICYMI: A Quick Guide to First-Time Homebuying]
Making the switch from renting to buying
Unlike the Crook family, Devon Horace, of New York City, had never considered home ownership as part of his path. No one close to him had ever been a homeowner.
---
"Being from New York, I just thought, 'Who owns a home?' It wasn't in the plans for me."
But when he saw that it was a make-or-break priority for his fiancée, he listened to her ideas and took them seriously.
"I realized I should be a little more open-minded," he said. "And now I have a home and two rental properties, and I have a real sense of pride and accomplishment."
Horace and Crook both said owning a home has ultimately led to a feeling of financial freedom. While colleagues in the Bay Area struggle to find affordable rent, Crook even feels a little guilty that the risk of buying a home during the mortgage crisis paid off.
But it was a big risk. There was apprehension, stress and uncertainty.
"For two weeks, we ate our meals on the floor because we didn't have enough furniture to fill the space," Crook said.
Considering student loan debt
The rising cost of housing is not the only reason young couples and families have hesitated to buy a home. Many of us are carrying a burden of student loan debt.
Yet buying a home is possible even if you have student loan debt. And if it's truly your priority —if you're re-pinning renovation ideas and poking around on Zillow in the middle of the night "for fun" — there are tools that can help.
Learn as much as possible about your loan. Reach out to your student loan company and explore all repayment options. You might even consider using motivational tools to aggressively pay down your debt as you save for a home.
Millennials have valuable purchasing power, and financial institutions are ultimately trying to make buying a home more accessible to us in order for the market to grow.
[Read: Been Dating for a Bit? Time to Talk Finances]
Caring about your partner's priorities
There are upsides to renting. When you have a landlord, you call them when something breaks. You can move more frequently and easily, and learn more about your preferences when it comes to where you live and how.
Home ownership simply isn't everyone's ultimate goal. It depends on your priorities.
But learning more about the process can strengthen a couple's relationship and help them understand each other's wants better.
For both Crook and Horace, researching the benefits of home ownership with their partners helped them make good financial decisions.
The moment Crook and his wife received the news that their offer had been accepted, "it was total joy," he said. "There was a sense of relief and it felt like a life-changing moment. It really did."
Whether you choose to buy a home or not, having open discussions with your partner about your financial priorities is healthy. Humes, who has helped countless couples in his years as a realtor, said they must "open their hearts to one another and (get) dirty in the details of their lives" before they're ready to own a home.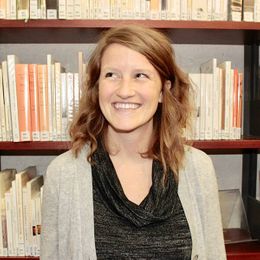 Jamie Lynne Burgess
is a writer who is fascinated by how places shape culture. Get in touch on Twitter @jamburgess or Instagram @jamielynneburgess.