How Reading Benefits Your Mental Health and Your Career
by
Sarah Sheppard
Katerina Canyon tries to read a book a week. But it's not something she does just for fun. At a few points in her life, reading and writing were her saving graces.
When she was a child, Canyon's family was on the brink of homelessness, with six family members living in a small hotel room. Canyon would go to the local library daily to read.
"It was my home," she said.
Years later, Canyon found herself dealing with depression. Through reading, she decided to dedicate her life to poetry, eventually serving as the poet laureate of the Sunland-Tujunga neighborhood of Los Angeles from 2000 to 2003.
Today, she writes a poem a day and just published a book of poetry, "Changing the Lines," with her daughter.
Attorney and author Katharine M. Nohr fell off a 280-foot cliff while bicycling on Maui in 2003, severely injuring her wrist and knee. She turned to books for support.
"The best remedy for addressing the emotions I felt from this near-death experience was reading about others who had survived horrific events," she said.
She now reads between 50 and 100 books a year.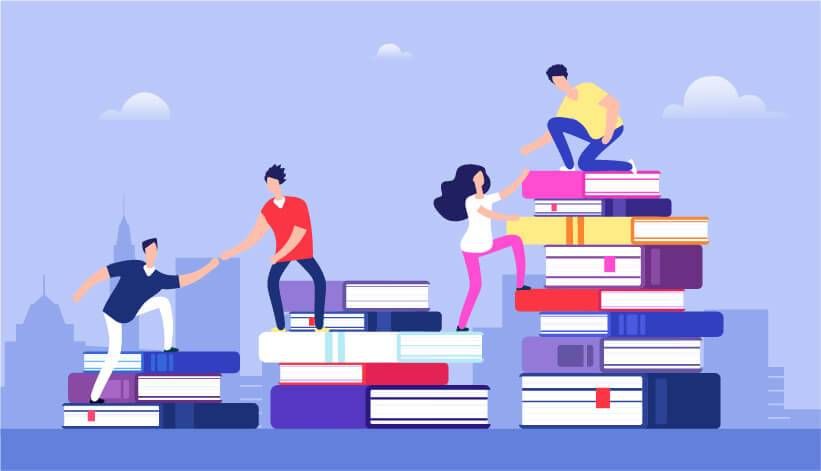 Canyon and Nohr are both people who have found something meaningful and healing in reading.
But the benefits of reading are well documented beyond personal anecdotes. Researchers with consultancy Mindlab International found that reading a book is more effective for lowering stress levels than listening to music, drinking a cup of coffee or tea or taking a walk.
Other studies suggest reading can actually lower your risk of depression, lower your risk of dementia, fulfill your need to belong and make you a better leader, all from the comfort of your own home.
If you need a little encouragement to relaunch a reading habit, or develop one for the first time, here are some of the lesser-known fringe benefits.
Read for your career
Nick H. Kamboj, chief executive officer of Aston & James, LLC, said he owes his career success to books and education.
Reading helped get him through an impoverished and challenging childhood and encouraged him to pursue higher education. He went on to earn degrees from four colleges, including Harvard University.
Today, he has traveled to 26 countries, launched two successful businesses and set up six scholarships. He reads books on a variety of subjects, including business, cultural enrichment and self-growth. But his favorites are "The Count of Monte Cristo" by Alexandre Dumas and "King Solomon's Mines" by H. Rider Haggard, both novels.
You might assume that the best reading for improving yourself and your career are self-help or business books, but you can actually learn a lot about work, leadership and empathy from fiction.
[ICYMI: 9 Books to Help You Understand Your Mom]
A study conducted by researchers at the University of Toronto found that frequent readers of fiction have better social skills and can relate to people more easily, compared to readers of nonfiction.
That feeling of being transported to another world actually impacts your attitude, your beliefs and your ability to empathize with others, which is a core leadership skill.
If this doesn't incentivize you to escape into a book, consider the study conducted by the Pew Research Center that found that those with higher salaries read more books.
Diversifying your reading list
Many of us return to the same sections of the bookstore to find our next read, if we go at all, and it restricts us.
Chimamanda Ngozi Adichie, author of "Half of a Yellow Sun" among other books, gave a TED talk on the problem with single storytelling.
"The single story robs people of their dignity," Adichie said.
If you're only reading British novels, or only reading books by white male authors, or only reading stories by one author, then you're limiting yourself and your knowledge of the world, of a culture, of a community, of an idea.
That's why reading outside of your comfort zone is so important.
In his eight years in the White House, President Obama read dozens of books. He claimed books helped him survive his two terms in office. If you browse his annual favorite books list, you'll see it's comprised of novels, memoirs, essays and nonfiction.
On my own bookshelf, you'll find Celeste Ng's "Little Fires Everywhere," next to Mychal Denzel Smith's "Invisible Man, Got the Whole World Watching: A Young Black Man's Education," next to Jon Krakauer's "Missoula: Rape and the Justice System in a College Town," next to a book of poetry.
Whether you're going through a hard time or trying to expand your worldview, start a business or escape daily stress, reading as much as you can and about as many different things as you can is an easy way to build your understanding of the world.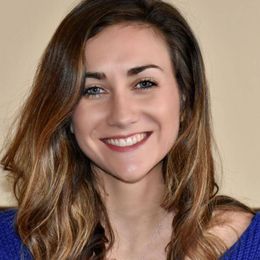 Sarah Sheppard
is a freelance writer, editor and writing instructor. She earned an MFA in creative writing from Lesley University and is working on her first novel. Follow her on Instagram or Twitter or contact her at sarahsheppardwriter.com.