What Readers Need to Know About Political News
by
Alex Veeneman
Political news is everywhere you look these days, and it isn't going away. But it could be improving. After the 2016 presidential election, some media consumers raised concerns about how politics is covered, and trust levels between journalists and the public diminished. (A Pew Research Center report released last week showed trust is divided along political lines.)
Newsrooms began to try to figure out why. A new study from the University of Missouri offers some reasons, and how trust issues can be prevented in the future.
The researchers' findings suggest that political journalists working for national news outlets have a fundamentally different view of democracy than other people in the U.S. do, which causes a misalignment between those producing the news and those consuming it.
News consumers' role in the democratic process
The study suggests journalists believe public officials should be elected by their constituents and allowed to do their work with little input from the public. Journalists believe their role is to update the public on the actions of elected officials so voters will be well-informed when the next election cycle rolls around, according to the results of the study. These journalists—often based in government buildings rather than in communities like most reporters—saw themselves as a little removed from the audience they're serving, "expressing typified notions of what audiences want," the researchers wrote.
Meanwhile, people in the U.S. believe the public should have direct influence over the decisions made by officials during their time in office.
Tim Vos, an associate professor of journalism at the university, said that, "while neither of these views about democracy are wrong," journalists need to do a better job of understanding their audiences.
---
This disconnect has shown itself many times in recent months, as a large portion of the American public has expected political news to be covered in one way while reporters are covering political news in a different way," Vos said to the university. "This not only has led to many readers being upset about the style, tone and content of the news coverage, but also journalists appearing out-of-touch with their audience."
News consumers are generally interested in stories that explain issues rather than those about the political horse race—for example, vote counts and predictions on what bills will or won't pass, Vos wrote in an email to Rewire.
A focus of the research was the lack of diversity in sources these journalists use, another cause of the disconnect.
"The lack of staffing and the emphasis on fast reporting has hurt journalists' abilities to speak with a wide range of sources when covering stories," Vos said. "Many journalists said the pressure of being first to break a story, as well as less support staff to help with reporting, has led them to reuse the same sources many times. If a reporter needs a quote from a member of each political party, they are much more likely to call the person who they know will respond quickly, rather than take time to hunt down different people who might have more diverse viewpoints."
Because of this, news consumers often aren't seeing their political viewpoints reflected in the coverage they're getting, Vos wrote to Rewire.
What readers need to know about reporting
Reporters are cranking out news quickly because readers are consuming it quickly. According to a Pew Research Center survey, 35 percent of Americans most recently consumed news directly from social media, while 36 percent found it through a news organization's website or app.
But using your Facebook timeline as a news source has a downside—it's harder to distinguish the real news from the fake news. A separate Pew study said that 45 percent of Americans said they were somewhat confident in their ability to identify stories that weren't true, while 39 percent said they were very confident. This commingling of the real and the fake isn't doing anything to build trust between the media and news consumers.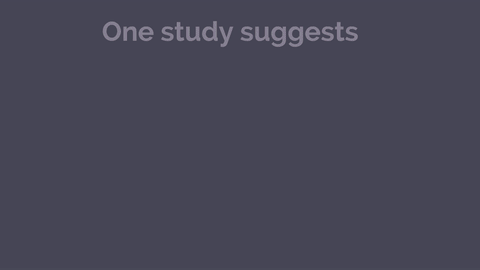 "The discussion of post-truth and alternative facts—calling it fake news—it leaves the public extremely confused," said Sarah Jackson, program director for the Minnesota Newspaper Association, to Rewire.
Jackson said there has been a long-time social pact between the media and the public, and there always has been discussion of bias and public trust within news organizations.
"The press is an integral part of democracy," Jackson said. "The discussions about how to create a democracy and who would be in charge was circulated by pamphlet in the 1700s. News and media is a part of our history—you can't get away from it."
However, the broader issue of trust still remains a difficult subject. Paul Fletcher, a former president of the Society of Professional Journalists, said journalists need to remember where their audiences are.
"There is a core way of presenting information completely and fairly that has remained in place for years," Fletcher said to Rewire. "I wouldn't want to change that. The methods of presentation of information have been in flux for at least a decade. Journalists need to make sure they meet their audiences where they read/watch/listen."
Building a better relationship
There is opportunity for journalists to make the relationship with audiences better. The national conversation about the media that has been swirling since before the 2016 presidential election has the potential to improve reporting and strengthen trust between journalists and news consumers.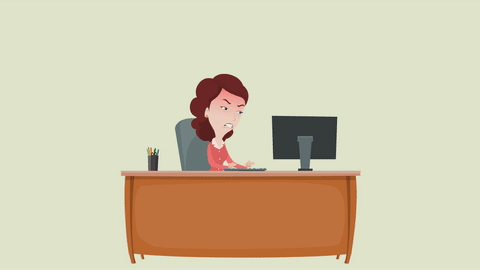 Laura Davis, a professor and director of the Digital News Center at the Annenberg School for Journalism and Communication at the University of Southern California, thinks journalists should adopt a show-your-work attitude and  be more transparent about how journalism comes together.
"If we are more authentic that will serve us well," Davis said to Rewire. "It isn't just about producing quality content—you need to think about the relationship with your audience."
News consumers should also learn about the newsgathering process, she said.
"If we train students early about how news is produced and why journalists do certain things, it could help with trust," Davis said.
Learn more about political news:
How to Spot and Stop Fake News
How Does the Facebook Algorithm Help Shape Our Opinions?
Rewire web editor Katie Moritz contributed to this article.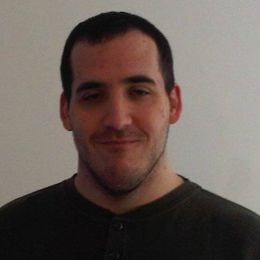 Alex Veeneman
is a freelance journalist based in Chicago, writing for publications in the U.S. and the U.K. He is an active member of the Society of Professional Journalists and serves on its Ethics Committee. When he isn't writing, he's either watching Jacques Pepin reruns and British TV shows, listening to public radio or planning his next story. You can interact with him on Twitter @alex_veeneman.