Are We Responsible for Addressing the Racism of Our Immigrant Parents?
How children of immigrants have started conversations about racial justice and Black Lives Matter with their parents.
by
Kion You
For Abby Jung, political activation began with an Instagram post.
Black Lives Matter content flooded her feed, but the message of one post in particular stuck with her: If you can't even convince your family to stand with the BLM movement, your posts mean nothing at all.
During eight consecutive dinners, Jung, who is currently taking a gap year before starting college, attempted to explain anti-Black racism to, in her words, her "ultra-conservative Southern parents," first-generation immigrants from South Korea who settled in Dallas.
Jaime Serrato Marks, a Mexican American graduate student in education, had considered cutting ties with their family. Then their campus was shut down by COVID, and their parents dragged him home.
"We almost never agree on political matters," said Serrato Marks, who could not keep silent about BLM and argued with their parents over the methods and platforms of protesters.
Unlike Jung and Serrato Marks, I'm currently thousands of miles away from my own Korean immigrant parents, who live in Southern California.
I gave up trying to convince my conservative mother that Black lives matter six years ago, during the Ferguson protests, when she refused to budge from her racist beliefs.
Yet, as protests swept across the nation in June, and sites like Vox, CNN, and Teen Vogue called for eradicating anti-Blackness in Asian communities, I was torn. Was it my responsibility to convince my mom that she was racist?
That didn't sit right with me, as we had grown up in circumstances that seemed to be polar opposites: her, in rural South Korea, and me, in multicultural San Diego.
"We sometimes have the tendency to infantilize our parents," said Tiffany Chang, associate director of allied groups and Asian Pacific Islander outreach for the Democratic National Convention.
"We can also underestimate our parents because they may not speak English perfectly or use our terminology."
Among Asian Americans specifically, 59 percent are foreign-born, which means that many first-generation immigrants grew up speaking a non-English language, and were raised in a completely different racial and political landscape.
"The goal is to come with humility without excusing the ways (immigrant parents) perpetuate racism," Chang said.
Discussing racial bias and Black Lives Matter with immigrant parents isn't easy. Here are a few examples of how these children of immigrants have started the conversation.
Ask parents to share their experiences first
"It starts with learning about our parents' own experiences," Chang said.
Jung, Serrato Marks and Chang all expressed that their immigrant parents, to differing extents, held onto the "American Dream."
In their parents' view, everyone, regardless of color, would be rewarded by Uncle Sam if they simply worked hard enough. They believed that their seemingly unaided assimilation and success meant that Black citizens could and should do the same.
Jung's parents immigrated to a predominantly white suburb of Dallas. Her high school was 96 percent white. However, for a few years her dad ran a car lot in the predominantly Black neighborhood of South Dallas.
Jung recalls her dad constantly talking about car theft at his business, which had a negative impact on his opinion of all Black people. As a result, his opposition to BLM wasn't a surprise.
Chang's dad, once a student activist in Taiwan, was forced to assimilate to a majority culture just to survive, both in Taiwan during its conflict with China and in the Bay Area of California, where Chang was raised.
Serrato Marks' maternal grandparents only had a sixth-grade education, but their mother attended an elite college and works in the nonprofit industry.
They knew that their mother had to steel herself against all kinds of racism and sexism when she was growing up, and that she had spent her life fighting for justice. So when they heard her make anti-Black remarks they were left even more disappointed.
Starting a conversation about BLM
Jung says she has a very close relationship with her parents, which helped her open up a conversation after the killing of George Floyd. Still, she felt nauseous and stressed before sitting down to talk.
To meet her parents where they were, Jung compared BLM to past protests in Korea, historical anti-Korean racism and Christian analogies, such as the Parable of the Lost Sheep. It also helped that she could speak fluently with her parents in Korean.
Serrato Marks started a conversation with their family after investigating their own emotions.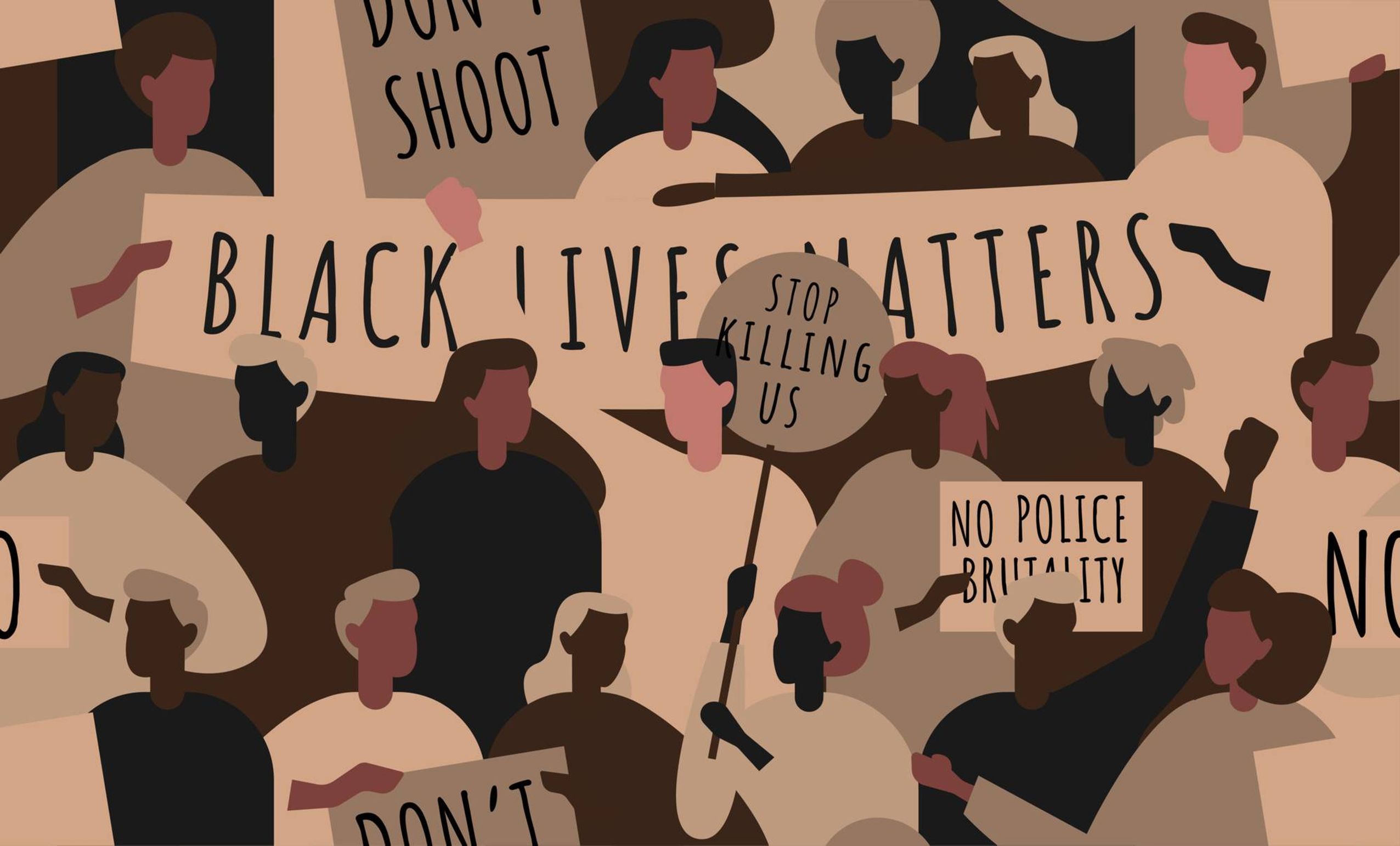 "I felt bothered by white people complaining that conversations about race are hard, because that means they haven't talked about it enough," they said.
Although they had talked endlessly about race with friends, they felt hypocritical because they had not engaged with their own family.
Serrato Marks had previously had many fraught conversations with their parents about their gender and sexual identity, so they built on these discussions and segued into conversations around race.
Chang suggests other ways to approach the issue of anti-Blackness other than direct confrontation, which can be traumatic, or even impossible due to language barriers. She recommends watching works of Black cinema with parents, or simply watching the news and asking questions to start a dialogue with them.
So, whose responsibility is it?
"I definitely feel like it is the responsibility of the Western-educated children," Jung said. "It would be virtually impossible for my parents to initiate these kinds of conversations."
Jung's conversations with her parents left her feeling cathartic, but "less about their understanding, more because they knew what I was feeling, especially after a very heavy week," she said.
For Serrato Marks, they feel responsible because they have heard their parents make racist remarks and because their parents have more economic and political influence than them.
"But it's unfair to say that it is a must," Serrato Marks said, referring to the question of responsibility. "Because some people have serious trauma."
Serrato Marks' parents were hostile when they first came out as queer, and then as genderqueer. Yet, they say that they're glad that they're trying to start a dialogue.
"Having these conversations has allowed me to envision a future where I speak to my parents," they said.
From responsibility to action
"Our responsibilities go beyond just having these conversations," Chang said. "The larger goal is to eliminate racist policies. Convincing our parents to support BLM is one thing, but shifting the narrative of Asians around Black communities is a longer-term project."
For Jung, going beyond responsibility means engaging not only with parents but with peers and white friends from school.
Serrato Marks will soon be a teacher at an urban public school, and wants to integrate anti-racist pedagogy into their teaching practice.
Personally, the courage and willingness of Jung and Serrato Marks have energized me to re-engage in a conversation with my own parents. More importantly, however, I want to continue to protest and push my local city council to make good on their promises around police reform.
And finally, Chang, Jung and Serrato Marks all agree that educating future generations about racial justice is a top priority in their lives.
Editor's note: A previous version of this article misgendered Jaime Serrato Marks, who uses they/them pronouns.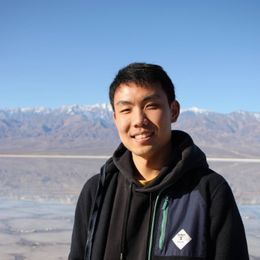 Kion You
is a freelance writer based in San Diego and Seoul. His writing has appeared or is forthcoming in The Los Angeles Review, Sojourners and the College Hill Independent.